As Epcot's Popularity Fades At Disney World, New Updates Are Coming At A Good Time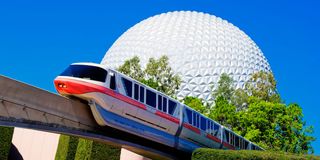 Disneyphiles know the Magic Kingdom is Florida's most popular theme park and attendance has stayed fairly even-keeled in recent years, with 20,450,00 fans hitting the park in 2017 and 20,859,000 fans hitting Disney World's Magic Kingdom in 2019. Elsewhere, the parks haven't seen as much stability, and in recent years, Epcot in particular has been hit pretty hard in the numbers, at least when compared to growth in other parks.
You know Epcot, it's the one with the big, white geodesic dome housing Spaceship Earth. At this point, it really only has a few rides (albeit good rides for the most part) and of course, the World Showcase Pavilion. Despite that, people have really liked to eat and drink around the world – particularly when there are festivals involved – and Epcot was long the second most popular Disney park for goers to attend.
No longer. In fact, Epcot may be on its way to being the least popular Walt Disney World park in short order. Here's what's happening.
The Current Disney Parks Rankings
As of 2017, when Walt Disney World opened Pandora in Walt Disney World's Animal Kingdom, it has slowly-but-steadily climbed in the rankings to become the number 2 park. In 2018, Animal Kingdom was able to see 13,750,00 people walk through its gates, up from 12,500,000 in 2017.
Prior to 2017, Animal Kingdom had even lower attendance, as the Avatar-themed edition to the park had not opened up yet at that point. (It should also be mentioned that Animal Kingdom is close to Animal Kingdom Lodge and a few hotels but is further away from the popular Magic Kingdom and some of the other parks.)
Before we get into specific numbers, it should be noted that Epcot's overall attendance was up a bit over the last few years. For example, in 2018, Epcot saw 12,444,000 come into the park while in 2017 that number was only 12,200,000. However, as you can see from the Magic Kingdom and Animal Kingdom numbers earlier in this article, Epcot has dropped into third place at the time of this writing.
In fact, it may well be on its way to fourth place. Why? Because Hollywood Studios is really pushing out more to do for fans of all kinds of films and types of rides, from Pixar to Star Wars.
In the past, Hollywood Studios has been a bit more of a park for families with older kids who like thrill rides. But Disney World is working to change that a bit. While rides like Tower of Terror and Rock 'n' Rollercoaster still exist, there's more to do for families of all ages.
In fact, this has already started with the Toy Story-oriented area of Hollywood studios. Next, Star Wars Galaxy's Edge is opening this week at Walt Disney World, following the big opening at Disneyland a few months ago. In addition, Hollywood Studios has reworked its shows to include more Star Wars content in recent years and will be adding an old school throwback Mickey and Minnie ride in what used to be The Great Movie Ride space.
This has bumped Hollywood Studios' attendance up from 10,722, 000 to 11,258,000 in the same 2016 to 2017timeframe. Yes, the park is still currently the least-attended Walt Disney World park. I'm pretty optimistic for its future prospects, however, as there's even more new stuff heading to the parks right at this moment, as Star Wars: Galaxy's Edge opens this month and has another big ride, Star Wars: Rise of the Resistance, hitting the park in December.
Meanwhile, Epcot has been closing much more than it has been opening, including rides that were lagging in popularity, like the educational Ellen's Energy Adventure, which closed in 2017. Although newer rides like Frozen Ever After have energized the park somewhat, there's been a feeling that what has been available is a little tired. (And knowing I may upset some people, dare I say maybe also a little too educational.)
New Epcot plans are underway, thankfully. We know the park is getting a Guardians of the Galaxy rollercoaster, a Moana walkthrough attraction and another new ride called Remy's Rattatouille Adventure in the France part of the pavillion. Plus, plans from D23 Expo this weekend indicated the changes are going to be even bigger than we initially thought.
The Plans For Epcot Couldn't Have Come At A Better Time
While Epcot is still slightly ahead of the likes of Hollywood Studios, the updates being made to that park could shift the edge to Hollywood Studios in the coming months.
Luckily, Disney Parks wants Walt Disney World's Epcot to be a popular place people want to go to. In fact, at D23 this year we learned about a whole bunch of improvements coming to the park, from updating the entrance to adding a new fountain and demolishing the old. Things like a new Mary Poppins experience should also spruce up the park along with the new rides.
Walt Disney World and the other Disney parks are often adding some sorts of new attractions and doing some updates, but in recent years there seems to have been a renewed focus on the theme parks and making them the best they can be. Which is why the lack of attention on Epcot has been fairly noticeable.
Honestly, these updates couldn't come at a better time. Epcot is a unique park with a fun countries pavilion that also features an event space. The various festivals the park puts on are some of the most exciting all year and Epcot also offers some of the best food options in all of Disney World.
Some of the rides that are there are world class, too, including Frozen Ever After, Test Track and Soarin' Over The World. Yet, it's a big park that takes a long time to walk and there are plenty of gaps where there has been very little to do.
The biggest news is that Disney World will be reaching its 50th anniversary in 2021, and at that point it looks as if the theme park will be a little closer to the other Disney parks with more of a ride focus rather than an education focus. That may be sad for some and better in some ways for others. I know one park will always have to be in fourth place, but I personally -- and perhaps selfishly -- hope it's not Epcot. The park deserves better as the big 5-0 approaches.
We'll be sure to keep you updated regarding Epcot's progress. In the meantime, stay tuned for more updates related to Disney parks and the movies that have inspired some of the best attractions. If you'd like to see how the Top 25 theme parks have fared, you can see more stats from Disney World, Disneyland, Ocean Kingdom and Universal Studios with the full report from Themed Entertainment Association.
Your Daily Blend of Entertainment News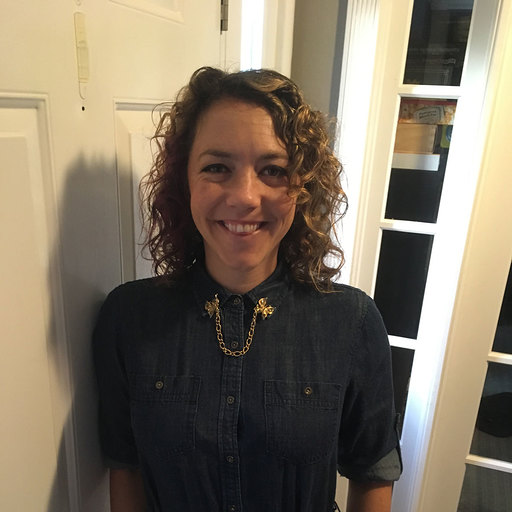 Reality TV fan with a pinch of Disney fairy dust thrown in. Theme park junkie. If you've created a rom-com I've probably watched it.