IT Chapter Two Box Office: Pennywise Defeats Hustlers For A Second Weekend Victory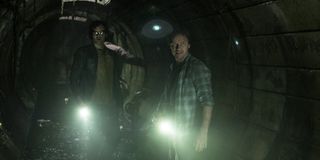 In its opening weekend, Andy Muschietti's IT Chapter Two was most certainly a box office hit - but it also notably didn't do quite as well as its predecessor. While the movie was able to make $91.1 million in just three days, which would be a massive thing for most features, it just didn't look quite as good when compared to the $123.4 million that 2017's IT pulled in. Now, interestingly, we have a sequel to that exact situation. The new release dropped a little over 55 percent from last week to this week, which is pretty solid, but doesn't look so hot when you note that the original only went down a little over 51 percent.
Check out the numbers for IT Chapter Two, as well as the rest of the Top 10, below, and join me after for analysis!
Swipe to scroll horizontally
| Movie Title | Weekend Amount | Total Amount | Chart Position Last Week | Number of Screens |
| --- | --- | --- | --- | --- |
| IT Chapter Two | 40735000 | 153803524 | 1 | 4570 |
| Hustlers* | 33230000 | 33230000 | 0 | 3250 |
| Angel Has Fallen | 4400000 | 60380418 | 2 | 3076 |
| Good Boys | 4260000 | 73316735 | 3 | 2736 |
| The Lion King | 3555000 | 533992775 | 4 | 2365 |
| Hobbs & Shaw | 2770000 | 168317320 | 5 | 2050 |
| Overcomer | 2735000 | 28987768 | 6 | 2293 |
| The Goldfinch* | 2640000 | 2640000 | 0 | 2542 |
| The Peanut Butter Falcon | 1921127 | 15043769 | 11 | 1490 |
| Dora And The Lost City Of Gold | 1850000 | 56743567 | 7 | 1348 |
At this stage in the game it's clear that IT Chapter Two won't be making more at the box office than Chapter One, which became the biggest horror hit of all time when it made over $700 million, but it is still performing very well, and is on track to ultimately rank as one of the biggest blockbusters of 2019. The movie is actually only the 20th release this year to cross $100 million domestically, and on the chart it is already ranked at number 12 - edging ahead of Rob Letterman's Detective Pikachu, David F. Sandberg's Shazam!, and Quentin Tarantino's Once Upon A Time In Hollywood.
It will almost certainly ascend to at least seventh place, which Jordan Peele's Us currently occupies with $175 million in North American ticket sales... but that may be where it stops. There is actually a huge gap between sixth and seventh place right now in the rankings, and it will be a challenge for Andy Muschietti's film to usurp that spot, as it right now belongs to Guy Ritchie's Aladdin and its $355 million.
The new horror blockbuster also continues to make a lot of money abroad. Last week I noted that the global total came from figures that were very evenly split in terms of domestic and foreign contributions, and that continues to be the case. In fact, the percentages are now even closer than they were. Just north of 52 percent of all ticket sales have from from countries outside of North America, adding $169.5 million into the pot. This means that to date IT Chapter Two has made $323.3 million internationally, which means that in just 14 days it has already made more that the $321.7 million that Chad Stahelski's John Wick: Chapter 3 - Parabellum earned throughout the summer season.
As we get deeper into September, one thing we will be keeping a very close eye on is how IT and IT Chapter Two continue to rank as a horror franchise in box office history. As things stand, The Conjuring Universe has made more money than any scary movie series ever, accumulating $1,915,987,771 at the global box office, and that's probably out of reach for the Stephen King adaptations. The same is probably true for Alien, which, without adjusting for inflation, has made just north of $1.5 billion over the last 40 years. Still, Andy Muschietti's movies are creeping towards third place, having thus far made $1,023,685,272 compared to the $1,233,214,830 made by the six Resident Evil releases.
Of course, there was no question that IT Chapter Two would rule the box office once again this weekend. What wasn't clear was exactly how its success would wind up impacting the pair of newcomers that arrived in wide release. As it turns out, we actually had kind of a strange last three days at the box office. It turns out that one of the new releases did exceptionally well compared to estimates, and the other did really horribly.
To start with the good news, Lorene Scafaria Hustlers was a huge surprise when it made its world premiere at the Toronto International Film Festival earlier this month, the conversation around it it changing from "ok-looking crime story" to "Wow, this is shockingly good." Many reviews of the movie were effusive, and it led to a bump in box office expectations, with prognosticators saying mid-week that the release would probably land somewhere in the $25 to $30 million range. While this wasn't exactly super far off, it's still notable that the stripper-centric title made 10 percent more than the high-end estimations.
It's definitely a solid win for STX Entertainment, which has had a very up and down year. They started 2019 off great with Neil Burger's $100 million January hit The Upside, but things very much went downhill from there because of bombs like Kelly Asbury's UglyDolls and Zara Hayes' Poms. This is a nice comeback for them, and it should continue to do well in the next few weeks as buzz spreads.
The talk surrounding John Crowley's The Goldfinch unfortunately isn't nearly as positive. As we started preparing for the fall season it very much looked like the movie was going to be Warner Bros. big award season contender - but that idea has been slowly falling apart in the last few weeks. Like Hustlers, it too premiered at the Toronto International Film Festival, but it didn't get anywhere near the same kind of response. Now the box office has added insult to injury, as the adaptation of the hit novel (which reportedly cost $45 million to make) only barely made it into the Top 10 this week with a pull of just $2.6 million. To put that in perspective, it's the sixth worst opening of all time for a feature playing in more than 2,500 theaters. Yikes.
It always seemed a bit weird that Warner Bros. would release two big movies two weeks in a row with IT Chapter Two and The Goldfinch, but now it's all making a bit more sense. The success of one is going to ultimately disguise the failings of the other.
We'll have to wait until next Sunday to see if The Goldfinch is able to remain in the Top 10 - and it might be a challenge given what's soon heading to theaters. On Friday folks around the world will be able to see Adrian Grunberg's Rambo: Last Blood, Michael Engler's Downton Abbey, and James Gray's Ad Astra. Be sure to check out our column to see what happens!
Your Daily Blend of Entertainment News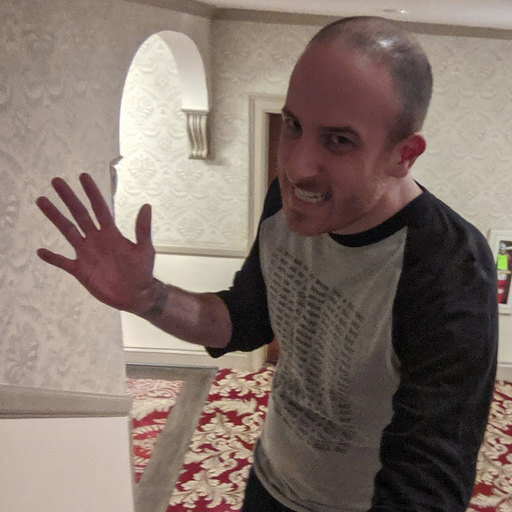 Assistant Managing Editor
NJ native who calls LA home and lives in a Dreamatorium. A decade-plus CinemaBlend veteran who is endlessly enthusiastic about the career he's dreamt of since seventh grade.