Ryan Reynolds' Free Guy Showed Footage And It's Blissful Comedic Mayhem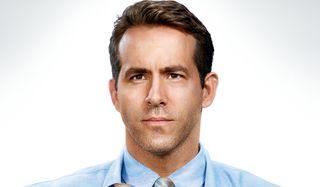 After the Disney/Fox merger went through, everyone was worried about whether or not a comedic talent like Ryan Reynolds could make a mark similar to his Deadpool character in such conditions. If you're one of the people who's been worried if the self-referential snark of Reynolds' stock in trade comedy was going to go away, you're going to be pleasantly surprised by Free Guy, a new film that's headed to theaters next summer, courtesy of Fox.
CinemaBlend was on hand to see some of the first footage from the Shawn Levy directed film, including a sneak peek at the first trailer for the film, and the tone is absolutely the sort of thing you'd expect from both Levy and Reynolds.
During the Fox/Disney panel at New York Comic Con, two scenes from Free Guy were shown to warm up the crowd. The first clip showed Ryan Reynolds' Guy, an NPC character in the wildly popular video game "Free City," meeting a character known as Molotov Girl, one of two roles played by Killing Eve's Jodie Comer.
Mistaking Guy for an actual player, Molotov Girl explains to Guy the ins and outs of leveling up in Free Guy's video game craze, which is kind of like a mashup of Grand Theft Auto V and Fortnite. Since Guy's only at a Level 1, he can't really hang with the level 195 Molotov Girl. So she tells him to go commit some crimes to level up, to which the extremely innocent Guy turns his nose up.
Which leads to the other option that Guy has to level up: to take guns away from people and basically be "the good guy." Of course, in true Ryan Reynolds fashion, he turns the good guy charm to 11 and promises to be "the great guy."
Now that fact about how Jodie Comer's character doesn't know Guy is an NPC in "Free City" leads to the second clip that was shown, where Comer's real world protagonist, Millie, discussed her experiences with Guy to a fellow programmer, played by Stranger Things' Joe Keery. As it turns out, Molotov Girl and Guy kiss at some point, and Millie only realized that her in-game avatar was smooching the world's first free-thinking A.I. after Keery laid out the exposition to tell her.
Naturally, Millie freaks out, and Joe Keery's character teases her about kissing a roughly four-year-old guy. At least, he's aged that way because of the history that "Free City" has had in Free Guy. All of this was leading up to the first trailer for the film, which absolutely slayed the audience at the New York Comic Con panel.
Starting with a brief title card naming 20th Century Fox as "the studio that brought you" a ton of Disney live-action remakes for a second round, we see Ryan Reynolds' Guy waking up on a normal day. He wears the same uniform, works at the same bank that gets robbed about 17 times a day, and drops to the floor every day with the same buddy (Lil' Rel Howery's character, Buddy) to ponder if there's more to life.
Soon enough, Guy discovers that he can fight the programming of the game, and does so by blowing away a robber. Though, to be fair, Ryan Reynolds' character things he's merely sleeping after a shotgun wound to the chest; so his intent is pure.
This action leads to a wild reel showing Reynolds' Guy learning that the glasses everyone wears in "Free City" are actually displays for mission objectives, health and all sorts of in-game stats. And from there, we see a lot of action with Guy and Molotov Girl, as well as some gags involving real-life game company boss (and charismatic a-hole) Anton, played by Taika Waititi.
Everything that Free Guy showed the audience teases not only a huge action-packed ride, but also a very tongue-in-cheek romp through the world of video games. Director Shawn Levy describes the film as, "an innocent's journey through a deeply cynical world"; and Ryan Reynolds' Guy does indeed look to be the great guy that we could all use up on the big screen.
There's no telling when the trailer to Free Guy will drop, or with which film on the Disney/Fox lineup. What does seem to be hinted is that it could be attached to a movie before the end of this year, as the trailer teased the film's arrival "Next Summer." However, there is something we can share with you today, and it's this side-splittingly funny reel about a particular discussion between the Free Guy cast. Watch for yourself, below:
As you saw above, Ryan Reynolds and Taika Waititi are certainly not above making fun of the fact that they starred in Green Lantern together; though it seems as if they'd rather forget they ever did. Seeing as how Reynolds has never seen the film fully, he could be forgiven for this oversight. This reel was the first thing shown to New York Comic Con audiences at the Free Guy panel, and it couldn't have been a better warm-up for everything shown.
Free Guy is ready to bring laughter and color saturated brightness to the world, but at the same time they manage to balance the heart with the humor – a factor that Ryan Reynolds and other cast members cited as one of the things that make this film the unique journey it is.
The Disney/Fox merger looks to benefit from films like Free Guy, as this is definitely not something you'd find over at the Mouse House, but it's still allowed to exist in this new climate of corporate conglomeration. However this film does, it might define the relationship of the two studios even further in the future, much as films like Ad Astra and Ford v. Ferrari have in the more recent days.
So keep your eyes peeled for Free Guy's trailer to unveil at some point before the end of the year, as the film's arrival at the multiplex is slated for on July 3, 2020.
Your Daily Blend of Entertainment News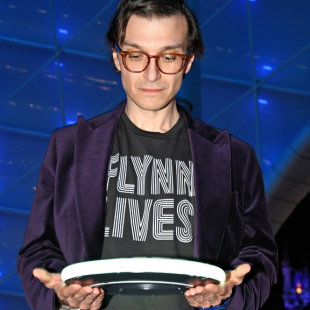 Senior Movies Contributor
CinemaBlend's James Bond (expert). Also versed in Large Scale Aggressors, time travel, and Guillermo del Toro. He fights for The User.