Godzilla: King Of The Monsters Almost Had A Second Post-Credits Scene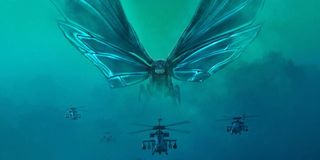 Post-credits scenes are all the rage now in Hollywood blockbusters, and Godzilla: King of the Monsters was no exception. The final minutes of the sequel showed Charles Dance's eco-terrorist character Alan Jonah and his men in Mexico purchasing the severed King Ghidorah head for a yet-to-be-revealed purpose. But there was a second post-credits scene conceived for King of the Monsters, and this one revolved around Mothra.
According to Godzilla: King of the Monsters director Michael Dougherty, this scene would have seen Zhang Ziyi's primary character, Dr. Ilene Chen, traveling to Tokyo and entering what looks like a restaurant/bar. Then she walked down a staircase leading to what looks like an "ancient temple," similar to the one seen in China at the beginning of the movie. Dougherty continued:
For those who need a refresher on Godzilla: King of the Monsters, Zhang Zhi briefly appeared as Ilene's twin sister, Lin, alongside Joe Morton's Dr. Houston Brooks in the scene when Mothra emerges from her cocoon fully grown. The winged Titan then flew to aid Godzilla in his fight against King Ghidroah. She sacrificed herself so the reptile could emerge victorious against the three-headed dragon-like creature, and as the King of the Monsters credits were rolling, we learned a second Mothra egg has been discovered.
Thanks to Michael Dougherty's interview with ComicBookMovie, we know there could have been some elaboration on the second egg, longtime Mothra fans would have been treated to the Mothra twins, who have been part of the creature's mythos since the beginning. In the original Toho movies, the Mothra twins are fairies that communicate to people on behalf of Mothra.
The fact that Zhang Zhi was playing twins in Godzilla: King of the Monsters was already seen as a nod to Mothra's roots, but this cut scene would have taken that a step further, revealing that not only do the Chen sisters have a history with Mothra, but now there's a new set of twins to look after the second Mothra egg.
Michael Dougherty also noted that in addition to this post-credits scene obviously being written, it was storyboarded, locations were scouted and costumes were "ready to go." The director didn't reveal why the scene was ultimately cut from Godzilla: King of the Monsters, but with Godzilla vs. Kong coming next year, perhaps that will provide another opportunity for this twist to be explored.
Even without this second post-credits scene, there were plenty of seeds Godzilla: King of the Monsters planted for the future of the MonsterVerse. Along with the second Mothra egg and Alan Jonah purchasing the Ghidorah head, we also learned that the Titans are helping to heal Earth, and that some of these monsters are converging on Skull Island, home to a certain giant gorilla.
Godzilla: King of the Monsters is now available on Blu-ray, DVD and Digital HD, and Godzilla vs. Kong comes out on March 13, 2020. Look through our 2020 release schedule to find out what other movies arrive next year.
Your Daily Blend of Entertainment News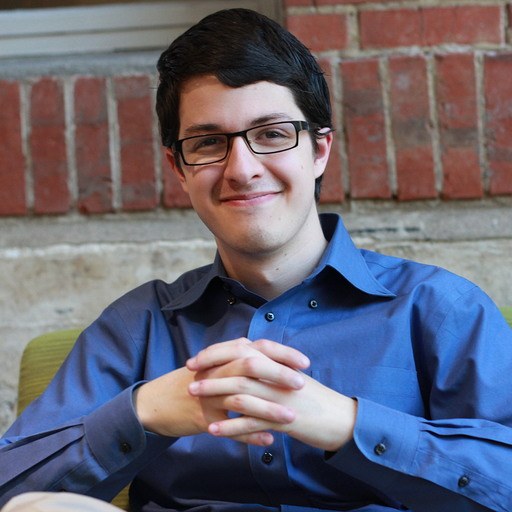 Connoisseur of Marvel, DC, Star Wars, John Wick, MonsterVerse and Doctor Who lore. He's aware he looks like Harry Potter and Clark Kent.