Dolemite Is My Name's Kung Fu Scene Played Out Even Funnier In Real Life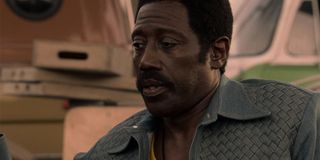 Spoilers for Netflix's latest release starring Eddie Murphy can be found throughout this article. If you haven't caught it yet, it's streaming now!
Director Craig Brewer's new film Dolemite Is My Name is a rip-roaring nearly two-hour adventure story about Rudy Ray Moore, an entertainer who spent his whole life hustling. It's also a true story, down to one wild portrayal from co-star Wesley Snipes, who plays real-life actor D'Urville Martin in the flick.
If you've seen Dolemite Is My Name, you should already know that Snipes is a rather outlandish and very much drunken character throughout the movie. It's a really funny role for the actor, although those watching might feel the character, as played by Snipes, is a little over-the-top. That's not so, however, as director Craig Brewer recently revealed the true story behind the Kung Fu scene in the movie, and how in some ways it played out funnier in real life. He noted,
Eddie Murphy is the star in Dolemite Is My Name, but he actually may not play the most over-the-top personality in the film. At one point Rudy Ray Moore convinces D'Urville Martin to join the film by giving him a director's credit. The actor takes the gig, but realizes it's a hot mess and believes it probably won't make money. He then "directs" the film, but that mostly involves him drinking and making snarky comments such as, "I see no reason to do it again" after he's called "cut."
One scene in particular in Dolemite Is My Name has Eddie Murphy attempting Kung Fu on some corrupt cops. Eddie Murphy looks ridiculous doing the minor stunts, and in the scene he actually "kicks" an actor into the trunk of a car as part of the plot, but looks absolutely amateurish through the whole bit.
During the scene, D'Urville Martin leans over to the Director of Photography, played by Kodi Smit-McPhee, and asks whether it's possible to make Rudy Ray Moore look any better. Unfortunately for him, the DP reveals there is not. It's one of the funniest scenes in the movie, particularly given Eddie Murphy's character responds to this exchange by asking, "Is it as good as Shaft?"
Apparently, in real life, the actor just laid down and gave up. Part of me thinks it would have been even funnier if the scene in question had played out that way. But we get D'Urville Martin halfway passed out and playing dead while filming the end of the movie as the over-the-top villain, anyway. So, I guess that's a win.
Ultimately Dolemite Is My Name is based on a true story, and according to what Craig Brewer told Business Insider, a lot of the moments that actually occurred in real life made it into the movie. Even if Wesley Snipes' D'Urville Martin doesn't semi-pass out during the scene, they shot at the same house and tried to get the moves from the original movie right.
If you haven't caught Dolemite Is My Name yet, it's one of several movies Netflix has coming down the pipeline that are generally earning good reviews and are in the awards conversation at least somewhat (although it's early in the game). For now, you can check out Eddie Murphy, Wesley Snipes and the rest of the incredible and noteworthy cast streaming now.
Your Daily Blend of Entertainment News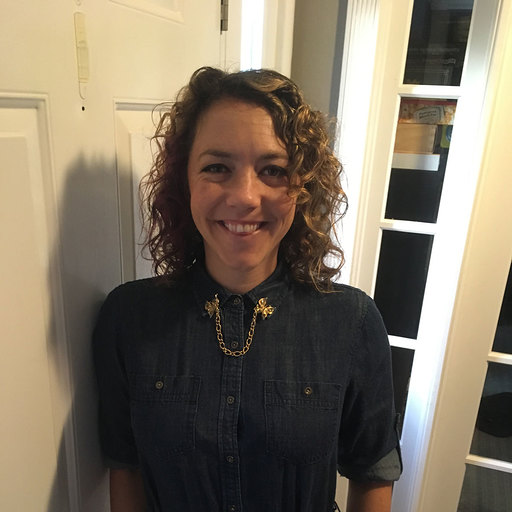 Reality TV fan with a pinch of Disney fairy dust thrown in. Theme park junkie. If you've created a rom-com I've probably watched it.