Dolemite Is My Name: The True Story Behind Eddie Murphy's Character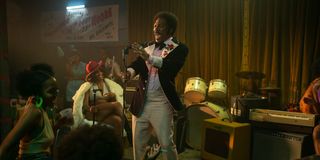 In director Craig Brewer's Dolemite Is My Name, Eddie Murphy delivers one of the best performances of his career, starring in a comedy that proves to be a perfect showcase for his talents, while also telling a story that is hilarious and emotional. And what makes it all even more amazing is that it's based on a true story. As crazy as things get in the movie when Murphy's Rudy Ray Moore attempts to become a world-famous comedy star, it's all actually grounded in reality.
Of course, the nature of narrative filmmaking does demand that certain changes are made along the way, so a natural question emerges: what's the real story behind Netflix's Dolemite Is My Name, and just how sharply does the movie stick to factual events in dramatizing Rudy Ray Moore's journey? That's the query we're addressing here, as we do a deep dive into the backstory of the central protagonist in one of the best films of 2019. SPOILERS for those who haven't yet watched.
Rudy Ray Moore's Early Life
With the film starting in 1970 and featuring Rudy Ray Moore in his early 40s, Dolemite Is My Name doesn't do a whole lot of digging when it comes to the central figure's life prior to the creation of his most iconic character, but it's worth noting that he led a fascinating existence through the mid-20th century.
He was born in 1927 Arkansas, and first got a taste for performance as a child singing in church, and he even got to exercise his desire to entertain after he was drafted into the army in 1950. While enlisted, he would put on shows for his fellow soldiers. It was during this time that his taste notably changed, as he very much enjoyed doing musical acts, but was bitten by the comedy bug and began to hunger for making audiences laugh.
After getting an honorable discharge from the service, he lived in Seattle before relocating to Los Angeles – which is just about where Dolemite Is My Name picks up with the pop culture icon.
Rudy Ray Moore's Career(s) Before Dolemite
As showcased at the beginning of Dolemite Is My Name, when Eddie Murphy's Rudy Ray Moore is shown trying to work out a deal with a disc jockey played by Snoop Dogg, the real Moore tried to break out as an entertainer via clubs and the recording booth – both as a singer and as a comedian. It's not featured in the biopic, but the legend was first discovered by producer Dootsie Williams in the mid-1950s, and while they worked together, Moore did R&B songs for multiple labels, and created three comedy records.
Prior to the creation of Dolemite, he worked on other characters while doing club acts, including a dancer with a turban named Prince DuMarr.
The Creation Of Dolemite
The circumstances that led to the creation of the character Dolemite as depicted in Dolemite Is My Name is very true to the actual events that transpired in real life. As seen in the movie, Rudy Ray Moore was working at the famous record store Dolphin's Of Hollywood in 1970, and found inspiration courtesy of one of the establishment's regulars – a man named Ricco (played by Ron Cephas Jones).
Ricco would tell dirty stories about a brazen individual named Dolemite, and Ruby Ray Moore took that material and formed it into a character performance for his stage act – which he accented by wearing a wig and brightly colored suits. And while vulgar comedy was definitely having a moment thanks to the emergence of talents like Richard Pryor and Redd Foxx, Moore's material went further than both of them. The style of the rhyming poetry and the way he delivered it was revolutionary at the time, and as a result he is now credited as the Godfather of Rap.
Dolemite became a hit in small circles, and Moore really did go about recording those comedy albums by filling his apartment with friends to try and create a club atmosphere. It was also during this time, while touring, that he met the real Lady Nancy Reed (played by Da'Vine Joy Randolph in the film). Together, they helped prop up their individual entertainment careers.
By relative standards, Ruby Ray Moore was successful, but as seen in Eddie Murphy's performance, it wasn't enough for him to just be reaching the small crowd that had to purchase his record out of car trunks because the album artwork was deemed too explicit for store shelves.
The Making Of Dolemite The Movie
Ruby Ray Moore saw feature filmmaking as the answer to his problems, despite the fact that he knew absolutely nothing about the process. He took all of his earnings from record sales, approximately $100,000 (equivalent today to about $500,000 after calculating inflation), and put it all towards the making of a movie that he himself would star in.
The enterprising Moore enlisted the help of playwright Jerry Jones (Keegan-Michael Key's character) to write the script, and he took a great deal of influence in the development of the story from the popular Blaxploitation genre (which had been growing since the release of Shaft and Sweet Sweetback's Baadasssss Song) and kung-fu movies.
Dolemite got a bit of credibility thanks to the involvement of D'Urville Martin (portrayed by Wesley Snipes), who was lured with the opportunity to make his directorial debut, and was also hired to play the central villain. Everything had to be done for as little money as possible, but the lack of production values added to the comedy of the film – such as a room being rigged to fall apart during a passionate sex scene, and Dolemite performing a fight sequence despite having absolutely no idea how to fight.
How Dolemite Became A Cult Classic
Despite the popularity of Blaxploitation movies, Dolemite was initially a hard sell when it came to distribution – as you'd expect for a film that was clearly made for next to no money. Eventually, though, both the project and Rudy Ray Moore caught a break. Dimension Pictures, which specialized in exploitation features and was founded by Lawrence Woolner (Bob Odenkirk in the film), made a deal to release the movie in theaters.
Ultimately, word of mouth did spectacular wonders for the film as it went on to become a bona fide cult classic. Dolemite Is My Name gets things exactly right in depicting the stir that was surprisingly created around the movie. It earned $12 million during its theatrical run, which was obviously a huge return on investment.
That's where the Eddie Murphy-led version of the story finished, but Rudy Ray Moore saw great success following the release of Dolemite. In addition to continuing his stand-up career and releasing records, Moore made a sequel to his debut film in 1976 called The Human Tornado, and also starred in films such as The Monkey Hu$tle, Petey Wheatstraw, and Disco Godfather.
Ruby Ray Moore died a little over 11 years ago, on October 19, 2008, but his legacy is now as strong as it has ever been, particularly thanks to the wonderful success of Dolemite Is My Name and Eddie Murphy's brilliant performance.
You can currently stream Dolemite Is My Name on Netflix.
Your Daily Blend of Entertainment News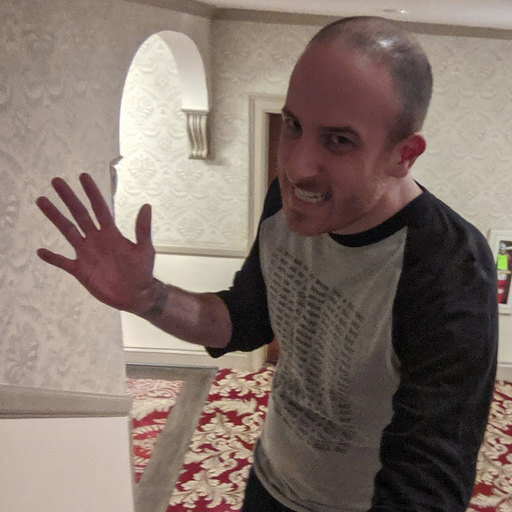 Assistant Managing Editor
NJ native who calls LA home and lives in a Dreamatorium. A decade-plus CinemaBlend veteran who is endlessly enthusiastic about the career he's dreamt of since seventh grade.