Star Wars Box Office: The Rise Of Skywalker Hits Big As Cats Totally Flops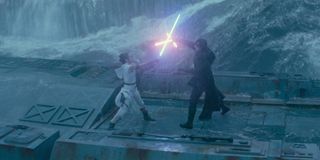 Going into this weekend, there was no doubt how things would fall in the rankings. There was never any chance that J.J. Abrams' Star Wars: The Rise Of Skywalker wasn't going to be declared the number one movie around the world. What was in question, though, was exactly how much the film would wind up making. It was just earlier this year that Joe and Anthony Russo's Avengers: Endgame shattered records, and prognosticators have been guessing for months whether or not the finale of the Skywalker Saga could top its numbers. Now we finally have the opening weekend figures we've been waiting for, and while the new blockbuster definitely made a whole lot of money, it also didn't exactly break any new ground.
Check out the full Top 10 below, and join me after for analysis!
Earlier this week there were reports that Star Wars: The Rise Of Skywalker could make as much as $450 million in its massive global debut, but the bad news for the blockbuster is that the film couldn't hit those estimates, and actually would up falling way short. The $175.5 million it made in North America was supplemented by only $198 million from foreign territories, which results in an international haul of $373 million — a.k.a. $77 million short of what the experts predicted.
The opening weekend numbers are also significantly smaller than those put up by the movie's direct predecessor in the Skywalker Saga in its debut, as Rian Johnson's Star Wars: The Last Jedi made $220 million domestically, and $437.5 million globally in its first three days
So what happened? There are definitely multiple factors in play. For one, there is the release date. Rather than being released in mid-December like J.J. Abrams' Star Wars: The Force Awakens and Star Wars: The Last Jedi, the new release came out one week closer to the end of the year, and there was early concern that the proximity to the holiday season would hurt it. Headlines have been made of the fact that the Chinese audience has essentially dismissed it, and on a similar level it's noteworthy that the blockbuster also didn't arrive in theaters with anywhere near the same level of buzz as the other films in the Sequel Trilogy. Star Wars: The Rise of Skywalker earned a far more divisive response following its massively hyped world premiere. This surely didn't mix well with all of the pressure on it to provide a satisfying ending to 42 years of cinematic storytelling that began with George Lucas' original Star Wars in 1977.
Where it all leads will be interesting, as the divisive feelings among critics seem to be reflected in the opinions of the audience as well. Star Wars: The Rise Of Skywalker received a "B+" on CinemaScore, and while that might seem fine in a vacuum, it doesn't look great when you consider the fact that it's the only live-action Star Wars movie in the history of the survey to earn a score below an "A-." (it should be noted that the animated Star Wars: The Clone Wars from 2008 got a "B-") Looking ahead, there isn't a ton of competition from new releases, as most studios were smart enough to clear out of the way of the sci-fi feature, so it's possible that we could see some interesting developments occur with the other blockbusters that are currently playing on the big screen. Basically, there is an opportunity that now exists for Jake Kasdan's Jumanji: The Next Level to follow directly in the footsteps of Kasdan's Jumanji: Welcome To The Jungle and put up some big numbers in early 2020.
Of course, many have made note of the fact that Star Wars: The Rise of Skywalker wasn't the only high profile new wide release this weekend, but it seems that Universal Pictures' plan to provide audiences with a bit of counter-programming backfired horribly. Tom Hopper's Cats suggested itself to be a disaster right from the get-go, with its trailer debut back in July getting such a terrible reception that it went viral, and this week it got hit with the Hollywood double whammy: horrible reviews, and box office failure.
Tom Hooper has had success in the past with big, bombastic musicals released in late December, as 2012's Les Miserables made $441.8 million worldwide before it was done with its theatrical run, but Cats is going to go down in cinema history as a massive swing-and-a-miss. The Broadway adaptation is a laughingstock among professional film reviewers, and it seems that even "it can't really be that bad, can it?" curiosity isn't selling tickets. A $6.5 million domestic start for a movie with a reported $95 million budget is seriously problematic launch, and it has the makings of existing as a scar on a lot of resumes.
The film's second weekend performance should be interesting. Given the weak state of the current Top 10, it's possible that Cats will stay on the charts, but whether it will be clawing to stay on or holding a steady position will be interesting. As bad as things look for the release right now, it's not impossible that a cult following could start to grow Rocky Horror Picture Show-style.
With Star Wars: The Rise Of Skywalker stealing a lot of attention at the box office, there aren't too many milestones to highlight this week, but there are a few. For starters, Walt Disney Animation Studios' Frozen II has now surpassed Guy Ritchie's Aladdin on the international charts for 2019, and is now ranked as the seventh biggest movie of the year (and it's only about $8 million behind Todd Phillips' Joker). Also, Jumanji: The Next Level and James Mangold's are doing a bit of twining, as both made enough money this week to join the nine figure club domestically.
Coming up this week we have a number of exiting wide releases arriving in time for Christmas Day, including the Safdie brothers' thriller Uncut Gems, Blue Sky Studios' Spies In Disguise, and Greta Gerwig's period drama Little Women. Be sure to come back next Sunday to see how the final weekend Top 10 of 2019 shakes out.
Your Daily Blend of Entertainment News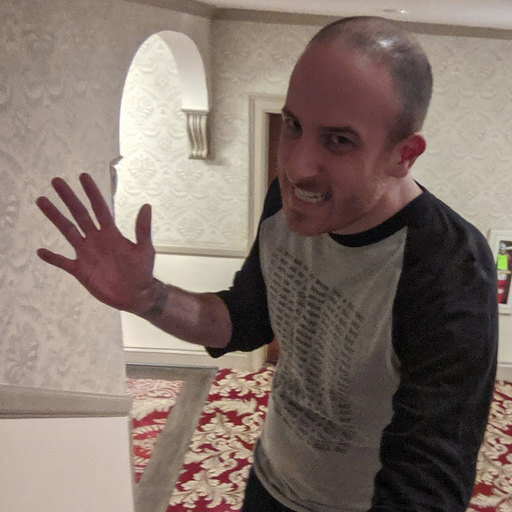 Assistant Managing Editor
NJ native who calls LA home and lives in a Dreamatorium. A decade-plus CinemaBlend veteran who is endlessly enthusiastic about the career he's dreamt of since seventh grade.