The Top 10 Movies Of 2019, According To Eric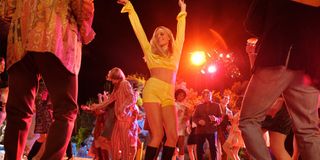 I saw a lot of movies this past year. This isn't exactly abnormal, as I see a lot of movies every year (it's quite literally my job), but 2019 was significant in that I watched more new releases than ever before. From January until now, I watched 157 samples of what ultra-modern cinema has to offer, and, as you would expect, it was often a roller coaster in terms of quality. But while some of what I witnessed was downright abysmal, there were more than a few opportunities for me to affirm my absolute love for film.
When a say "more than a few," I definitely mean more than 10, which made crafting this list an incredible challenge (note: I probably write this every year, but I repeat it because it's constantly true). I only finally settled on the order last night, and I even still may wind up flipping some stuff around as I write and my deeper thoughts about a particular title are brought to the surface. There was a tremendous amount of material to appreciate for someone with my particular taste in 2019, and ranking the abstract feeling that I get from great film was never going to be easy.
It's rough not having room here to fully dive into my appreciation for Martin Scorsese's The Irishman, James Gray's Ad Astra, Craig Brewer's Dolemite Is My Name, Riley Stearns' The Art Of Self Defense, Rian Johnson's Knives Out, Olivia Wilde's Booksmart, and Trey Edward Shults' Waves, but these are the best and my most favorite movies of 2019.
10. In Fabric
Not everyone is going to be on-board with Peter Strickland's In Fabric. It is a very specific kind of genre film with a very specific sensibility, and not everyone is going to respond to the material. That being said, I very much am part of the audience that this film is trying to reach, and in that effort it did tremendously well. These kinds of strange, stylistic throwbacks don't come around all that often, but here we have an awesome one that is slick, silly, and creepy.
You can't really take a film about a haunted dress all that seriously, but that's something that In Fabric bizarrely recognizes as it simultaneously makes you both giggle and jump out of your seat. It's a fully committed giallo film, accented with flashy colors, pulpy characters, and a dash of the supernatural, but also comes at those details with a modern mindset – allowing them to play both as originally intended, and also with a slight smile. It's a joy, and a sensory delight.
9. Ready Or Not
While I laughed a lot watching some great comedies this year (some still to come on this list), there were few movies I had as much fun with as Matt Bettinelli-Olpin and Tyler Gillett's enchanting horror adventure Ready Or Not. All the way through it is sparkling with imagination, as its truly original tale plays out with fantastic twists and turns along the way.
It features an ensemble full of scene-stealers, with Melanie Scrofano as coked-up Emilie and Adam Brody as the brooding, torn Daniel leading the supporting cast, but Samara Weaving is the true breakthrough star as the extraordinarily badass Grace. By the end of the film, as she is covered in blood wearing her shredded wedding dress and yellow Converse All-Stars, she has all the makings of a horror franchise star, haunted and tormented by the devilish Mr. Le Bail. Hopefully the cinema gods will deliver on that front, but for now we have an instant comedy horror classic that I can't wait to enjoy again and again for many years to come.
8. Doctor Sleep
By the time I was sitting in a theater waiting for the lights to go down and Mike Flanagan's Doctor Sleep to start playing, I was ready to burst with anticipation. Flanagan is a filmmaker who has fascinated me for many years now, and I love the Stephen King novel – though simultaneously I fully recognized the immense challenge of both reworking the book into movie form, and operating as a sequel to one of my all-time favorite horror films: Stanley Kubrick's The Shining.
I left my screening blissful, and even having seen the movie again since I still can't believe how remarkable it is. All of the changes that are made from the source material – both those necessary because of The Shining and otherwise – vastly improve the story, and on top of getting a satisfying conclusion for Dan Torrance, we also get to meet what is now one of the all-great big screen Stephen King villains in Rebecca Ferguson's Rose The Hat. A fan couldn't ask for a better adaptation than this one… and the fact that we're getting a Director's Cut is icing on the absolutely delicious cake.
7. Parasite
When the first trailer for Bong Joon-ho's Parasite dropped earlier this year, I clicked play in response to the massive wave of buzz the movies received following its premiere at the Cannes Film Festival… but then quickly stopped it about 20 seconds in. I was already excited for the film simply because of the writer/director's past work, and was satisfied just getting a taste of what his next movie was promising to deliver – excited to just wait and take in the whole experience while in the theater. It's a move I'm grateful I made, because few titles this year so wonderfully unfold as this one, packing in shock after shock.
As soon as you get comfortable with Parasite being one thing, it becomes something else, and the way in which it builds on both its narrative and satire is satisfying and eye-opening. It tackles universal subject matter in both ingenious and intense ways, creating a particular balance in tone that never lets you know which way things are going to turn next. It's a perfect film for our current moment in history, and Bong Joon-ho's greatest movie to date.
6. Midsommar
Ari Aster's Hereditary fell just short of making my Top 10 list for 2018, but make no mistake: I was instantly convinced of the writer/director's immense talent. His sophomore effort arriving just a year later, Midsommar had my curiosity as soon as I learned about its premise – though a big part of what I love about it is how it totally belies what you expect from its plot. While it certainly has the hints of The Wicker Man that you anticipate, as well as moments of pure, terrible dread, at its heart the movie is really a dark comedy about a break-up, and is frequently as funny and weird as it is brutal and horrific.
Florence Pugh had an incredible year in 2019, also delivering excellence in Greta Gerwig's Little Women and Stephen Merchant's Fighting With My Family, but it's with the extreme emotions required to bring Dani to life that she demonstrates just how special she is. Astor's script puts the character through an odd and special hell that is perfectly accentuated by Jack Reynor as the asshole boyfriend Christian, and it's all given a surreal feeling courtesy of the constantly-present sun. The level of detail is outstanding (only rivaled by Jordan Peele's Us this year), and every rewatch is guaranteed to reveal new layers that were imperceptible on the first go-round.
5. Avengers: Endgame
The incredible feat accomplished by Joe and Anthony Russo's Avengers: Endgame this year is only accentuated by the controversy and mixed response to both the final season of Game of Thrones and Star Wars: The Rise Of Skywalker. As demonstrated by the failings of those two projects, it's tremendously hard to craft a capstone for a complex, years-long, beloved story, and yet the conclusion of what has been dubbed the Infinity Saga is both epic and completely satisfying, ultimately doing absolutely everything it needs to do.
There was no film that I thought more about in the first half of this year, wondering how the Marvel Cinematic Universe would bounce back after Thanos' horrific snap, and I was ecstatic to experience a blockbuster with an entirely new tone compared to Avengers: Infinity War, and endlessly smart and clever applications of its impressive roster of heroes. It's an impeccable goodbye to many of the characters I've loved watching on the big screen in the last decade, and an exciting demonstration that Marvel can not only still surprise an audience, but will continue to do so for many years to come.
4. Jojo Rabbit
Taika Waititi's Jojo Rabbit is a film that dances on the head of a pin. There is obviously not a lot to laugh about in regards to the events of World War II and fascism's rise in Germany, and yet Waititi uses it as a background for the funniest movie of 2019. It's stunning to watch the film do its balancing act, able to make you laugh out loud and then put you on the precipice of crying, and it says everything about how far the writer/director has come as a filmmaker.
Looking back on his filmography, Taika Waititi has been changing things up tonally from the start of his career behind the camera, but Jojo Rabbit is his best crafted work to date, and his sharpest. It's sweet and beautiful, with Scarlett Johansson delivering a delightful performance unlike anything we've seen from her, and poignant and emotional – taking full advantage of its loaded setting. I admire it as much as I enjoy it, and that has stayed true through multiple viewings.
3. The Lighthouse
I enjoy splashy visual effects and sweeping, epic stories as much as anyone, but my demands for drama are actually very simple. Regardless of genre, I can be completely satisfied watching two characters relate to each other as they are locked in a location together for an extended period of time. Of course, it helps if one of them is a shady figure with a mysterious past, and the other is actively trying to drive the other one insane. In other words, Robert Eggers' The Lighthouse is a film perfectly tailored to my tastes, and one that I absolutely love.
Following The Witch, Eggers is quickly proving himself as a stylistically fascinating filmmaker, as we dive into a whole new era with this story, and it manages to feel both entirely authentic and fantastically heightened. It's both gritty and gross, and weirdly hilarious at times, with Willem Dafoe delivering one of the most amazing performances of the year and of his career as the grizzled Ephraim Winslow. It's a movie that can be thoroughly enjoyed thanks to its head-spinning descent-into-madness tale, and also endlessly dissected for all of its ambiguous meanings and conclusions.
2. Once Upon A Time In Hollywood
Quentin Tarantino is the filmmaker who truly inspired my deep love of film when I was younger – so every new release of his comes with a special level of anticipation unlike anything I experience for any other kind movie. I'm always prepared to be amazed, but also remarkably vulnerable to be disappointed. Obviously at this point you've already figured out which of those two emotional responses I had to Once Upon A Time In Hollywood.
The film is inarguably the most ambling in terms of narrative that Tarantino has ever produced, however, it's able to pull off that looser feeling with some of his most finely tuned and engaging characters – all of whom are brought to life with turns that deeply remind us of just how incredible the performers can be. It's an experience that makes you want to step through the screen and into its world, and while the third act is easily one of the most exciting of the filmmaker's career (high praise given the existence of both Inglourious Basterds and Kill Bill), there's also a special sadness that comes part and parcel with it as a result of knowing that the end credits are coming and the lights will soon be back on.
1. Uncut Gems
A bizarre thing happened to me a few weeks ago when I watched Josh and Bennie Safdie's Uncut Gems for the first time. Every part of me recognized that Adam Sandler's protagonist, Howard Ratner, is a true blue scumbag, willing to flush his entire life away on a big enough gamble… and yet I unconsciously found myself literally pumping my fist and silently celebrating with the character every time a significant shot was sunk in the basketball game around which the entire third act hinges. Looking at my hand, and understanding my desire to pair the gesture with an out-loud cheer, I realized I was watching what I would ultimately call my favorite film of 2019.
The genuine feeling of rip-your-hair-out panic that Uncut Gems is able to generate is otherworldly, as Howard stacks gamble on top of gamble, never once recognizing that one thing going wrong will destroy everything. It's strange to think that a movie could have that kind of effect, but it's a credit to both the atmosphere that the Safdie brothers are able to generate, and the brilliant performances from the whole cast. It's a cinematic experience that should give away dental guards with each ticket sold, but even without it's worth the damage done grinding your teeth.
So those are my Top 10 movies of 2019… what are yours? Tell us how many films you've seen this year and how you would rank your favorites in the comments section below.
Your Daily Blend of Entertainment News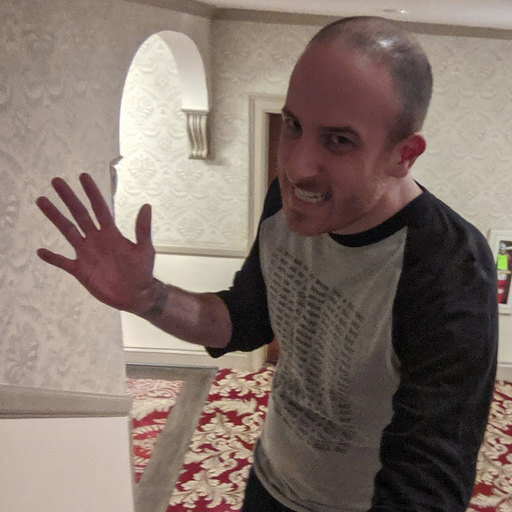 Assistant Managing Editor
NJ native who calls LA home and lives in a Dreamatorium. A decade-plus CinemaBlend veteran who is endlessly enthusiastic about the career he's dreamt of since seventh grade.