Long before Rian Johnson detoured into the Star Wars galaxy for the divisive Star Wars: The Last Jedi, the writer-director specialized in razor-sharp genre explorations that reveled in his deep film knowledge and unquenchable passion for cinema's recognizable touchstones. Whether toying with the tropes of sci-fi time travel (Looper) or high-school film noir (Brick), Johnson enjoyed taking established genres and bending them around his finger.
Knives Out does that to the traditional structure of an Agatha Christie murder mystery, recruiting a brilliant cast and painting in between the lines with colorful character quirks and unexpected plot twists that add up to a highly-enjoyable evening at the theater.
The cast is damn delightful playing against type.
The best directors lure delicious ensembles, because talent wants to collaborate with them, and Rian Johnson may have populated his Knives Cast with the most enviable crew we've seen this year (outside of The Irishman, because really, damn). It starts with Christopher Plummer, who plays best-selling mystery novelist Harlan Thrombey, who triggers an investigation when he turns up dead in the family mansion.
The suspects are a murderer's row of outstanding character actors. Michael Shannon is a son who desperately wants his dad to sell the rights to his books for movie adaptations. Jamie Lee Curtis is Harlan's oldest daughter, and she and her husband (Don Johnson) have money problems of their own. Then there's Harlan's daughter in law (Toni Collette), who has been hanging around the family because she enjoys the spoils of their wealth. And finally, Chris Evans' "Ransom" is the spoiled, entitled brat who didn't give a damn about his grandfather Harlan… until the old man croaked.
The script is tight and the pacing is brisk.
Naturally, everyone has motive, so when a mysterious private detective (Daniel Craig) starts poking around, the cast is able to tee up Rian Johnson's spectacular dialogue and dance around to his spectacular rhythms. Knives Out is the type of movie that's expertly choregraphed to the dialogue, like a stage play that has been handed to Broadway veterans. Punchlines set up even better jokes, and Johnson knows that this surreal family is only more interesting when he provides unpredictable (yet credible) quirks.
Take Harlan's dedicated caretaker, Marta (Ana de Armas, who practically steals the entire production away from her A-list co-stars). She was with Harlan on the night that he died, and may know more than she is letting on. But Marta is physically unable to lie, or it makes her vomit… a gag Johnson wisely unleashes at the best possible times.
Timing is key in Knives Out and everyone has it, but the joy comes in how the unique rhythms of the performers play off of each other – and how several actors are playing completely against their type. Chris Evans, in particular, makes a drastic shift from Marvel's stoic Captain America to a self-centered asshole, and seems to be having the best possible time doing it. As for Craig, his inquisitive detective, with the ideal whodunit moniker of Benoit Blanc, is the farthest thing from 007's suave sophistication, and yet the role fits the actor as well as a black tuxedo fits Bond.
This genre soars, when the entries are this good.
Hollywood doesn't make murder mysteries that often, and Knives Out kind of reminds me why. There's a certain dedication that has to be provided to make this genre sing, and if don't fully appreciate the elements of a whodunit, your movie's going to suffer.
Rian Johnson knows that the "who" isn't the most important aspect of a mystery, so he understands exactly when to reveal it, keeping more tricks up his sleeve to make sure Knives Out leaves you guessing. He also knows that heightened comedy helps break the tension in a murder mystery (think Clue), so he draws broadly absurd caricatures of familiar people, then turns them loose in a beautifully constructed mansion that exists solely for stories of this ilk.
Murder mysteries likely won't ever become as popular as superhero movies, but if we get one as good as Knives Out every other year, it should keep intelligent, cultured audiences very, very happy.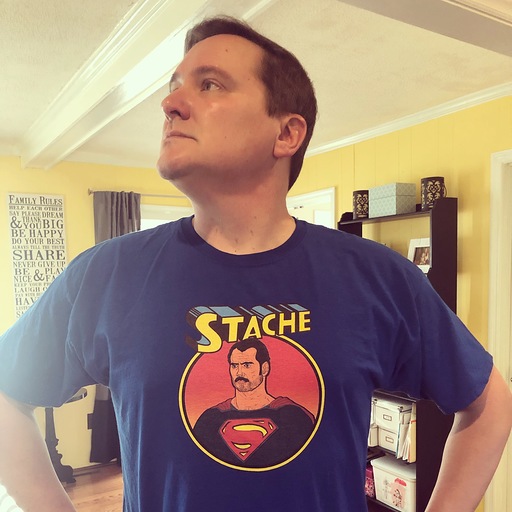 Sean O'Connell is a journalist and CinemaBlend's Managing Editor. Sean created ReelBlend, which he proudly cohosts with Jake Hamilton and Kevin McCarthy. And he's the author of RELEASE THE SNYDER CUT, the Spider-Man history book WITH GREAT POWER, and an upcoming book about Bruce Willis.