Bad Boys For Life: What To Remember From The First Two Movies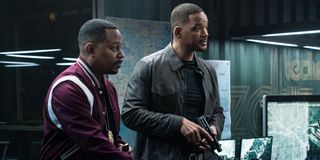 It's been 17 years since the theatrical release of Bad Boys II, and that's quite a long time in Hollywood. Many fans gave up on the idea that another film would be made, making peace and being happy with the two movies with Marcus Burnett (Martin Lawrence) and Mike Lowrey (Will Smith) that we got – but this weekend the series is finally back in action. Bad Boys For Life is all set to hit theaters on Friday, and it's an experience worth gearing up for.
It's in that spirit that we have put together this guide. Having seen Bad Boys For Life, and without delivering any spoilers, we've put together this list of everything you need to remember from both Bad Boys and Bad Boys II to watch the latest film fully informed. There are key character traits, running jokes, and relationships in the first two movies that have their own roles to play in the latest sequel, and here you will get a bit of a refresher course:
Mike And Marcus Are All-Star Narcotics Detectives
Let's start with the basics, shall we? Mike and Marcus are decorated narcotics detectives who work their beat in Miami, Florida: home to beautiful beaches, and a whole lot of drug-related crime. They've had many exciting cases over the course of their careers, including those not depicted on the big screen (when do you think we'll get the prequel television series?), but Bad Boys finds them on the hunt for those responsible for pulling a major heroin heist out of police evidence lockup, and Bad Boys II centered on their attempts to shut down a major crime lord with connections off shore in Cuba.
Marcus Is A Family Man, And Very Protective In That Respect
If Marcus comes across as a bit reticent at times in his work, particularly during massive gun fights, it's because he has a lot of people at home who love and depend on him. He has a loving wife in Theresa (Theresa Randle, who returns in Bad Boys For Life) and three children – James, Quincy, and Megan. As an extension of his desire to support his family, he's not only a bit cautious in his work, but also very protective of the associations family members forge with outsiders.
This is on full display when Marcus and Mike intimidate a potential boyfriend of Megan's, Reggie (Dennis Greene), when he comes to pick her up for a date. This trepidation around men looking for romantic relationships with those in his bloodline even extends to Mike, as seen in Bad Boys II with his sister, Syd (Gabrielle Union). On that note…
Mike Is A Confirmed Bachelor
The reason why Marcus doesn't particularly like the idea of Mike dating his sister in Bad Boys II is because Mike is a confirmed bachelor and playboy. While he has forged a number of meaningful relationships, none of them last for very long, as he's always looking for his next sexual conquest. This attitude is very much represented in the way he presents himself, strutting around in fancy clothes and driving fast cars, but we'll get into that more in a minute. His relationship with Syd doesn't manage to work out even after the happy ending featured in Bad Boys II, as he enters the action in Bad Boys For Life still single and not in any rush to settle down and start a family.
Marcus Has A Weak Stomach
Marcus has seen a lot of chaos during his career as a police officer, and exchanged gunfire with/killed a lot of criminals, but even as a seasoned veteran he doesn't have much of a stomach for gruesome scenes (of which there are many thanks to the R-ratings the films get). He works narcotics, after all, not homicide. This nauseous reaction to gore is one of the first things we learn about Marcus in the first Bad Boys, as he can barely keep his lunch down after discovering a maggot-ridden corpse, and it's an aspect of his character that has recurred ever since – both in Bad Boys II and Bad Boys For Life. Also coming part and parcel with this aspect of his personality is a low tolerance for the generally gross, like when he poses as an exterminator in the first sequel and gets freaked out by a rat-filled attic.
Mike Grew Up A Trust Fund Kid, And Loves To Throw His Money Around
Remember those flashy clothes and fast cars I mentioned when discussing Mike earlier? His ability to afford all of it doesn't come from some kind of glitch in the Miami Police Department's payroll software. While we don't know much about the people who raised Mike, we do know that they were exorbitantly wealthy, and as a result Mike has a seemingly endless money resource. He still freaks out whenever somebody damages one of his suits or one of his Porsches, but the reality is that he is so rich that it doesn't really matter.
Mike And Marcus' Precinct Captain Is A Hard-ass
When they are on the streets working a case together, Mike and Marcus tend to stir up a whole lot of chaos, and it really all comes at the expense of working their captain's frayed last nerve. The duo have spent almost their entire careers working under Captain Conrad Howard (Joe Pantoliano), and while they are like sons to him, they also clearly drive him up a wall with all of the insanity that seems to surround their work. Somebody is always up his ass about what his two best employees are up to, and at times he doesn't seem capable of a vocal volume below "Screaming." He's a lovable curmudgeon, though, regularly supportive of Mike and Marcus' ability to get the job done, and a character we love seeing back in action in Bad Boys For Life.
Now you can consider yourself fully prepared to see Bad Boys For Life, which will be playing in theaters everywhere on Friday. Be sure to stay tuned here on CinemaBlend, as we're planning plenty more coverage around the movie in the coming days!
Your Daily Blend of Entertainment News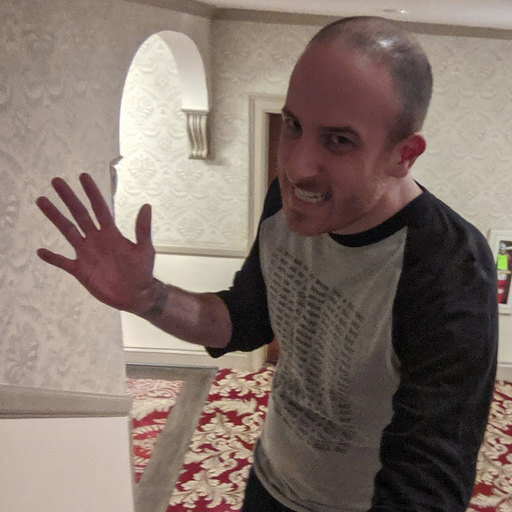 Assistant Managing Editor
NJ native who calls LA home and lives in a Dreamatorium. A decade-plus CinemaBlend veteran who is endlessly enthusiastic about the career he's dreamt of since seventh grade.