The Best Buddy Cop Movies That Never Got A Sequel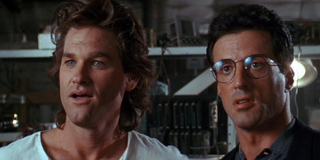 (Image credit: (Warner Bros))
The buddy cop movie has to be one of the most fun times at the theater. Seeing an often unlikely pair get into a tough spot and power through it with a fun blend of firepower and witty banter makes for some great entertainment. It's this tried-and-true formula that has Will Smith and Martin Lawrence sharing a record-breaking Bad Boys comeback at the box office after almost 20 years away from the franchise.
If the chemistry works and the action is sleek, buddy cop movies tend to feel tailor made to spawn sequels upon sequels. And movies like Lethal Weapon, 48 Hrs and Ride Along have certainly done so. But not every pairing has been lucky enough to go beyond one installment. Here are the best buddy cop films that were never given a sequel:
The Last Boy Scout (1991)
Times do change, don't they? At the top of the '90s, Die Hard star Bruce Willis and rising star comedian Damon Wayans teamed up for The Last Boy Scout. Top Gun director Tony Scott made a solid buddy cop movie about Willis' P.I. character teaming up with Wayans' after the witness he was sworn to protect is murdered and her boyfriend wants to help find the people behind it. But could there have ever been a sequel?
The Last Boy Scout was written by the Lethal Weapon writer Shane Black, so we'd see much more buddy cop stories from his brain, but not for LA private Joe Hallenbeck and former NFL quarterback Jimmy Dix. Apparently the movie was a nightmare to film. Assistant director James Skotchdopole described the set as a "charged environment." Bruce Willis, Shane Black and producer Joel Silver were all at the height of their careers and consistently challenging the project with "heated" discussions.
Running Scared (1986)
Technically there are two Running Scared movies, but the most recent one was a completely unrelated 2006 box office bomb starring the late Paul Walker. The original buddy-cop Running Scared is an '80s comedy with Billy Crystal and dancer Gregory Hines as a pair of cops who are enjoying a vacation in Florida when they must return to the Chicago streets to pursue a drug dealer they have past with.
Although it's certainly a memorable buddy cop movie today, Running Scared didn't show particularly impressive numbers at the box office and earned mixed reviews from critics. Billy Crystal obviously became a massive movie star, but it wasn't the action genre that would get him there. Now, there's really no way Running Scared could continue since Gregory Hines passed away after a battle with liver cancer in 2003.
Hot Fuzz (2007)
Remember when Edgar Wright made a buddy cop movie? Of course you do – it was a bloody good time! Following the making of his zombie classic Shaun of the Dead with Simon Pegg and Nick Frost, the trio returned for Hot Fuzz. The 2007 film tackled a slew of buddy cop clichés and tropes in a refreshing way that breathed new life into the genre. But Edgar Wright's not necessarily one for franchises.
Back in 2017, the writer/director was asked about a Hot Fuzz sequel and he admitted that he and Pegg have talked about it and thrown around ideas. In the end, he would rather tell new stories than revisit old ones. The filmmaker would go on to make Scott Pilgrim v. the World and Baby Driver. He would also, of course, work again with Simon Pegg and Nick Frost for 2013's The World's End.
The Heat (2013)
Between Bridesmaids, Spy, Ghostbusters and A Simple Favor, Paul Feig has certainly championed some impressive films of many genres… and fronted by women this time. Following the massive success of 2011's Bridesmaids, Feig made a hilarious buddy comedy with Melissa McCarthy and Sandra Bullock. Following the true formula, Bullock is a straight-laced FBI agent and McCarthy is a messy Boston street cop. When they work together on a case, the results are really fun.
The Heat was a huge hit all around... so why haven't we seen a sequel yet? One of the film's producers Katie Dippold told us back in 2016 that Sandra Bullock is the one roadblock in the way of a sequel. The Oscar-winner has certainly been down the sequel route with Speed and Miss Congeniality, and she might not have been game to watch another franchise go down in flames. Maybe one day she'll change her mind!
Kiss Kiss Bang Bang (2005)
Before Robert Downey Jr. was Iron Man and the actor earned Hollywood's good graces back, he was in Shane Black's Kiss Kiss Bang Bang. The buddy cop film was actually a reaction to the problems raised on the set of The Last Boy Scout. Black decided to direct his first flick with Kiss Kiss Bang Bang, in addition to penning the script about a petty thief (Downey) and private investigator (Val Kilmer) who get entangled in a murder mystery.
Kiss Kiss Bang Bang recieved praise from critics, but it bombed at the box office. Even so, RDJ recently called the flick the "best film" he's ever done. Downey also said it was the calling card that lead him to Jon Favreau and his iconic Marvel role. He and Shane Black would work together again on Iron Man 3.
The Nice Guys (2016)
After a decade away from buddy cop films, Shane Black returned to the genre for The Nice Guys with the magnificent pairing of Russell Crowe and Ryan Gosling. The action flick took it back to '70s Los Angeles, where a pair of private eyes work together to investigate a missing girl and the death of a porn star. The Nice Guys was another critical hit and loads of fun, but it just didn't make enough money... again.
Now considering The Nice Guys opened against Captain America: Civil War's victory lap of success, it may not have been given a fair shot. But wouldn't it be fun to see Jack Healy and Holland March ride again? According to producer Joel Silver's words to CinemaBlend, it "didn't really find an audience." And that's why it may never happen.
Tango & Cash (1989)
Let's round out this list with a little glimmer of hope, shall we? One of the most iconic pairings to date in the buddy cop genre came in the form of Tango & Cash. The '80s film was all about Sylvester Stallone's sleek Beverly Hills Detective Ray Tango being paired with stained-shirt-wearing Los Angeles cop, Gabe Cash, played by Kurt Russell. The two action stars are forced to work together after being framed by a drug lord and it's just the best.
Since then, the pair of actors technically starred together in Guardians of the Galaxy Vol. 2, but didn't share any scenes together. A few months ago, Stallone did say he'd do a sequel to Tango & Cash "in a second," and has discussed it with the Cash to his Tango too! Russell wasn't sure it was a good idea due to their age, but Stallone is really hellbent on convincing him to do it anyway! Could it happen? And… do we want it to?
Perhaps the success of Bad Boys could inspire at least one of these buddy cop films to be revisited! If you could choose, which would you like to see? Comment and vote in our poll below!
This poll is no longer available.
Your Daily Blend of Entertainment News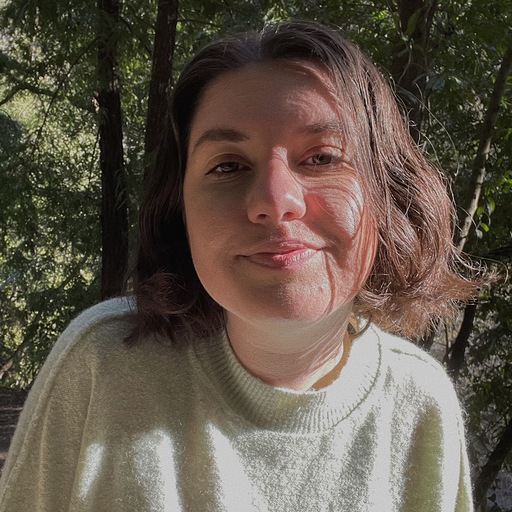 YA genre tribute. Horror May Queen. Word webslinger. All her writing should be read in Sarah Connor's Terminator 2 voice over.