Who Should Win Best Adapted Screenplay At The 2020 Oscars, According To CinemaBlend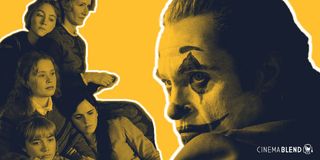 The 2020 Oscars are almost here, and this year's show promises to be an exciting one. There are several great movies nominated in all of the major categories, and while there are some clear front runners, none of the big contests look to have entirely obvious winners. One of the more competitive races is Best Adapted Screenplay, where the writers of four films also nominated for Best Picture will go up against each other alongside a movie with two of the strongest acting performances of the year.
As you can imagine, there are a lot of opinions about this year's Academy Awards around CinemaBlend, and so, in an attempt to let everybody's voice be heard, the staff here at the site was given the chance to rank the nominees in the eight biggest Oscar categories. In the case of Best Adapted Screenplay, every member of the CinemaBlend staff that saw all of the nominated titles ranked each of the five nominees from most to least deserving (a "1" being the best, and a "5" being the lowest). Those scores have been averaged, and those averages have generated the order you see below.
#5. Todd Phillips & Scott Silver, Joker
Average Rank: 4
Joker made a lot of headlines before it was released, and it made just as many after we had all seen it. It was certainly an unlikely sort of film to wear the label "comic book movie," but for many that was exactly what made it so intriguing. While a majority of the praise has been reserved for Joaquin Phoenix's Golden Globe-winning performance, The Academy of Motion Picture Arts and Sciences decided that the script was also worthy of recognition, giving it one of the five slots in the Adapted Screenplay category – though only one on-staff voter felt it is the film most deserving to take home the trophy.
Joker is a deep dive into the world of an unstable man and with each step that world, and Arthur Fleck, unravel further. It would likely be a compelling character drama even if the DC comics character names weren't included, and it's only because it's based on a DC property that the script qualifies as an adapted work; the story is not based on any specific previous version of the character. While Joker is arguably a strong favorite in some other categories, its placement here on our list shows just how stiff this competition is.
#4. Anthony McCarten, The Two Popes
Average Rank: 3.6666666
The Two Popes is, by far, the simplest of the films nominated for Best Adapted Screenplay. It's a movie that consists almost entirely of scenes featuring just two people sitting in a room and having a conversation. On the one hand, not a lot happens, but on the other, to make such an idea even work you need to have a pair of exceptional performers, and they need to have a dynamite script to work with. Both Anthony Hopkins and Jonathan Pryce are nominated in acting categories, and Anthony McCarten's script, essentially the third pillar of this production, is fittingly nominated as well.
With The Two Popes not securing a Best Picture nomination, it feels like the film could be the long shot in the screenplay race, but at the same time the film's simplicity lets the script shine in ways that some of the others on this list might are unable to do. Whether or not you know anything about the Catholic Church, there's something truly compelling about the conversations of faith and life and football that these two men have. And what's most impressive is that none of these conversations actually happened, as the film is based on Anthony McCarthen's fictionalized play, The Pope. The Two Popes is more like a thought experiment that considers what would have happened if these two men of deep faith ever truly sat down to talk – and though impressive, not our top pick for this particular prize.
#3. Taika Waititi, Jojo Rabbit
Average Rank: 2.8333333
As of this writing, it is unclear exactly what form of madness writer/director Taika Waititi is suffering from. However, that's one of only a few explanations for the existence of Jojo Rabbit, a film about a member of the Hitler Youth near the end of World War II who has an imaginary friend that takes the form of Adolf Hitler himself, played by Waititi. The film is a biting satire on the dangers of conformity and tribalism that makes the audience laugh, cringe, and cry in equal measure. The balancing act is delicate, but the script never waivers in its focus, and never feels heavy handed.
The Best Adapted Screenplay Oscar will be Taika Waititi's personal time to shine if he takes it home. While Jojo Rabbit is up for Best Picture, he personally missed out on a Best Director and Best Supporting Actor nomination, so this is his only shot at an individual award this year. Several on the CinemaBlend team think this is actually the Best Adapted Screenplay of the year, with a third of our voters ranking it at the top, though there were some that place it lower in the stack, resulting in its middle of the pack spot.
#2. Steven Zaillian, The Irishman
Average Rank: 2.3333333
Based on the book I Head You Paint Houses, Martin Scorsese's The Irishman tells the story of a gangster who claims to have been the one who shot Jimmy Hoffa. It's a story about a man that spends most of his life in organized crime, so it's far from shocking that Martin Scorsese and Robert De Niro were the right people for this particular job. From a screenplay standpoint, though, the most surprising thing about it is just how strong the movie is, even with its hefty three-and-a-half hour runtime.
There are those that have argued The Irishman is too long, but you won't find many of them around CinemaBlend. Nearly half of voters called this one the best adapted screenplay of the year. However, there were enough differing opinions to keep it out of the top spot., making our pick...
#1. Greta Gerwig, Little Women
Average Rank: 2.1666667
Greta Gerwig may have been left out of the Best Director conversation this year at the Academy Awards, but if CinemaBlend has its way (at least collectively) she'll leave the Oscars this Sunday with the Academy Award for Best Adapted Screenplay. What makes Gerwig's script for Little Women so remarkable is that she takes the story – the most well known on this list prior to its adaptation and one of the most well known in American literature – and makes it feel entirely new. Gerwig makes people love a character they've hated for over 100 years. She should get a prize for that alone.
Greta Gerwig's Little Women screenplay does what arguably every great adaptation should do: take something that already exists, and look at in a new way to present a new and wholly original perspective. If the Academy agrees, then Gerwig may in fact win the Oscar.
Have you seen all of this year's nominees in the Best Adapted Screenplay category? Hit us up in the comments with your ranking, and answer the poll below with your number one pick. Also, stay tuned here on CinemaBlend in the coming days as we dive into more of the major categories!
This poll is no longer available.
Your Daily Blend of Entertainment News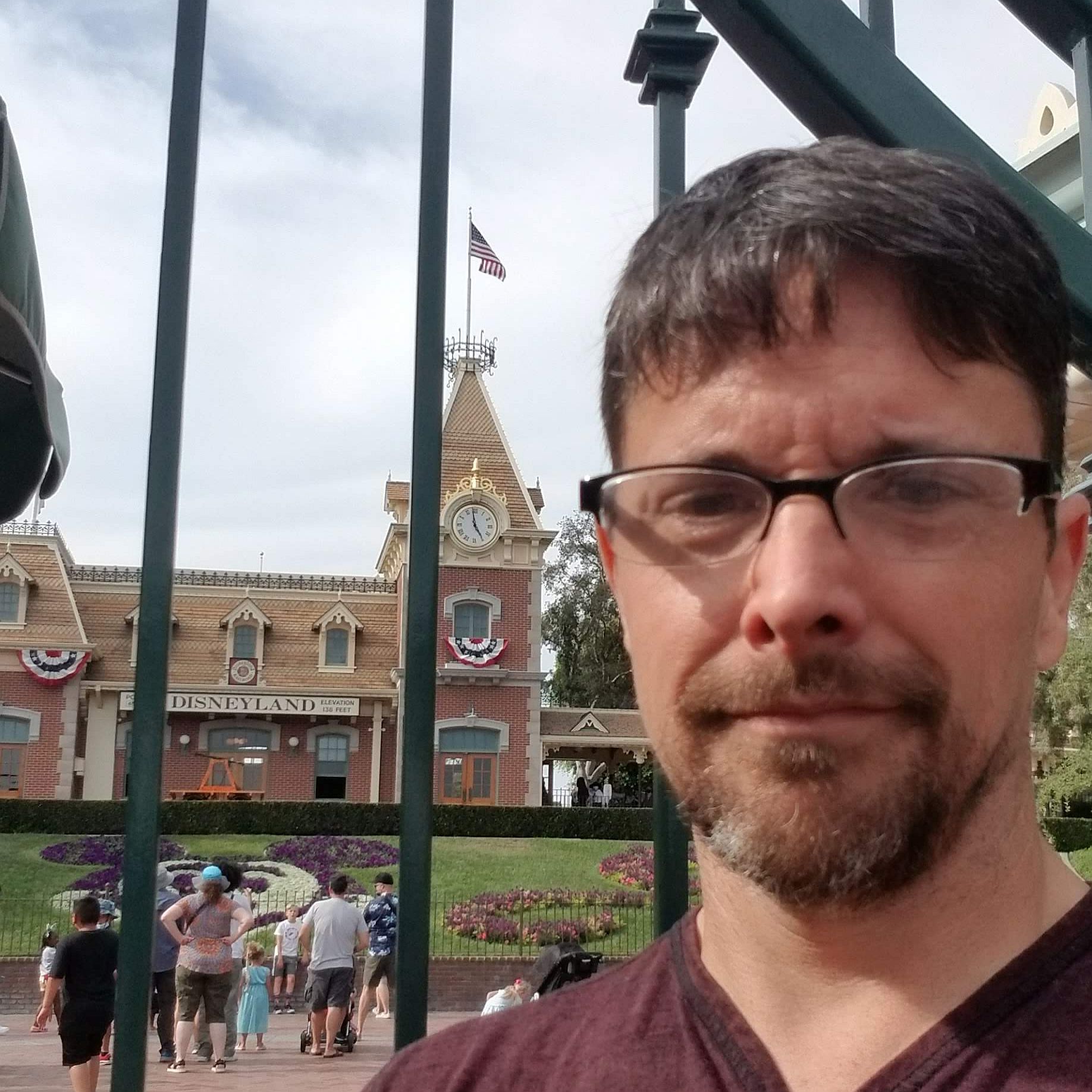 Content Producer/Theme Park Beat
CinemaBlend's resident theme park junkie and amateur Disney historian. Armchair Imagineer. Epcot Stan. Future Club 33 Member.