How Demolition Man Had An Impact On Dennis Rodman's Image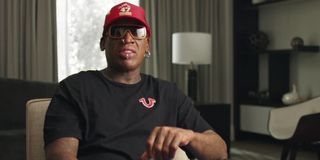 Dennis Rodman was one of the most polarizing stars of the NBA both on and off the court in the 1990s thanks to his smash-mouth style of basketball and and eccentric fashion statements. And thanks to a recent episode of ESPN's The Last Dance, fans and critics of the Basketball Hall of Famer learned that the five-time NBA champion's image was impacted by Demolition Man.
The 10-part docuseries, which will be available in its entirety on Netflix later this year, has become a cultural phenomenon since its April premiere, and has given fans unparalleled access to the historic run by the Chicago Bulls of the early to mid '90s, as well as the in-depth character studies of its biggest players, like Dennis Rodman.
Between highlights from the '97-'98 NBA championship season, the third episode of The Last Dance focused on the life and career of Dennis Rodman from a quiet and shy high school athlete to the cultural lightening rod that he would become later in life. One of the biggest revelations from this episode was the reveal that Rodman changed his image after seeing Wesley Snipes' portrayal of Simon Phoenix in the 1993 sci-fi action flick Demolition Man.
After Dennis Rodman was traded from the Detroit Pistons to the San Antonio Spurs before the '93-'94 season, he made quite a change to both his appearance and attitude, as former Pistons teammate John Salley revealed in The Last Dance:
And after that, Salley said his former teammate started to realize he could push any boundary. Rodman did just that by combining his already aggressive style of play on the court with the flashy and frightening charismatic spirit of Wesley Snipes' ruthless and blonde-haired criminal mastermind Simon Phoenix. And with the NBA, media, and fans already painting Rodman as the bad guy in the league, making the most of his new image only helped propel the defensive powerhouse into superstardom.
Once Dennis Rodman broke out and became his own person, he started appearing in tabloids and on television programs nearly every day whether it be for dating Carmen Electra, wearing a wedding dress, or even showing up for two high-profile matches in World Championship Wrestling. Despite it all, Rodman remained a dominant presence on the court, winning three of his five NBA titles.
Dennis Rodman remained in the public light even years after he retired from basketball partially thanks to his close bond with North Korean dictator Kim Jong Un, who just so happens to be a massive basketball (and Chicago Bulls) fan. The former NBA player has even traveled to the isolated nation several times for different functions with the North Korean leader.
As for Demolition Man, the movie seems to be making somewhat of a resurgence as of late thanks to star Sylvester Stallone letting it slip that a sequel to the 1993 cult classic that still has audiences questioning the use of the three seashells.
The Last Dance airs at Sundays on ESPN at 9 p.m. EST with an edited version airing on ESPN2 at the same time.
Your Daily Blend of Entertainment News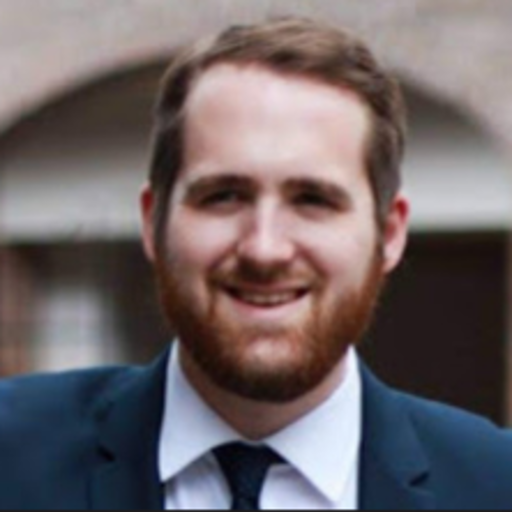 Philip grew up in Louisiana (not New Orleans) before moving to St. Louis after graduating from Louisiana State University-Shreveport. When he's not writing about movies or television, Philip can be found being chased by his three kids, telling his dogs to stop barking at the mailman, or yelling about professional wrestling to his wife. If the stars properly align, he will talk about For Love Of The Game being the best baseball movie of all time.