Scoob! Voice Cast: Who's Voicing The New Scooby-Doo Movie Characters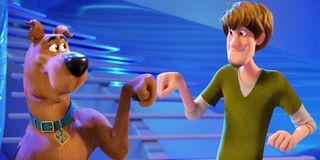 It's been a while since Scooby-Doo's last cinematic venture but, now, he and the rest of Mystery Inc. will make their triumphant returns in Scoob!. Unfortunately, the current state of the world caused the film's theatrical plans to be scrapped, but fans will still get a chance to see the animated flick when it becomes available on VOD. There are plenty of things to be excited about when it comes to Scoob!, but the biggest might be the film's all-star cast.
Scoob! sees the meddling kids and their dog face their greatest challenge yet, as Dick Dastardly, with the help of snickering dog Muttley, seeks to bring forth a global "dogpocalpyse. So with the fate of the planet at stake, intergalactic hero the Blue Falcon enlists Shaggy and Scooby to help him stop Dastardly's plans. Along the way, fans will be treated to appearances from other classic Hanna-Barbara characters. With this, the creative team needed a group of voice actors who were up to the task. So let's check out the actors who are lending their voices to the movie.
Frank Welker (Scooby-Doo)
For the last 18 years, only one actor has voiced Scooby-Doo on a regular basis, and that man is Frank Welker. The veteran voice actor originally rose to prominence playing the role of Fred Jones on Scooby-Doo, Where Are You? In 1969 and would eventually take on the role of the titular canine in 2002. Needless to say, Welker is a voice acting legend and is very well acquainted with the character. Plus, his inclusion means that Scoob! was able to utilize one of the last surviving members of the Where Are You? cast.
Will Forte (Shaggy Rogers)
The constantly hungry and frightened Shaggy needs a voice actor who can be both humorous and sincere, and Will Forte definitely fits the bill. Most know him for his more outlandish roles in MacGruber and Keanu, but he's shown considerable range in projects like The Last Man on Earth and Nebraska. He's also no stranger to voice acting, with credits in numerous animated series, ranging from Aqua Teen Hunger Force and American Dad! to Bob's Burgers and Gravity Falls. Let's hope he can land the iconic "Zoinks!" when he makes his debut as Shaggy in Scoob!.
Zac Efron (Fred Jones)
This may be one of the biggest surprises to be found in Scoob!'s entire cast. It's true that Zac Efron did sign an overall did sign an overall deal with Warner Bros. back in 2010 and has appeared in a few films for the studio since then. But I don't think anyone would've pegged him for an animated Scooby-Doo project, especially since he rarely does voice acting as it is. Still, Efron is a strong pick-up for the film, and it's hard to deny that he fits the courageous (and sometimes clueless) mold of Fred Jones. It'll be interesting to see what he brings to Mystery Inc.'s leader, and Frank Welker will surely keep a close eye on his work.
Amanda Seyfried (Daphne Blake)
She may not have a ton of voice acting experience under her belt, but that doesn't mean Amanda Seyfried isn't the right pick to play Daphne in Scoob!. As an actress, she's proven to be well versed in both comedy and drama, with the former, of course, being what she'll rely upon in this case. And the credits she does have from Family Guy and American Dad! and Epic were a great way for her to get her feet wet. All in all, Seyfried adds a lot of credibility to this cast and should be a nice choice for Daphne.
Gina Rodriguez (Velma Dinkley)
Gina Rodriguez has been spending quite a bit of time in the voice over both during the past few years, having scored roles in shows like Big Mouth and Elena of Avalor. She's also currently voicing the eponymous heroine on Carmen Sandiego. Rodriguez is good at playing thoughtful characters, which was evident from her work on Jane the Virgin. And she also has no problem delivering a sharp one-liner now and then. This cerebral nature and dry wit should combine to create an effective Velma. Hopefully, when we watch her performance in Scoob!, we'll be saying "Jinkies" in astonishment.
Mark Wahlberg (The Blue Falcon)
Scoob! tapping Mark Wahlberg as the Blue Falcon is both a major acquisition and an inspired casting choice. Wahlberg may not be known as a voice actor, but he certainly has the chops to play one of Hanna Barbara's most beloved creations. Most of us know him for his dramatic, action-heavy work in films like The Departed and Lone Survivor. Yet he's also shown his comedic abilities through The Other Guys and the Daddy's Home films. And based on what we've seen of Blue Falcon so far, Scoob! will allow Wahlberg to deftly draw from both sides of his career by making this iteration of the Falcon a heroic and incompetent figure.
Ken Jeong (Dynomutt)
To anyone who grew up watching Dynomutt, Dog Wonder, Ken Jeong would seem like the perfect choice to play the Blue Falcon's goofy and loyal companion. However, this version of the robotic pooch appears to be much more serious than his classic counterpart. Jeong has done more than his fair share of voice acting (Despicable Me, Turbo, BoJack Horseman, etc.), but Scoob! may allow him to try something new. Of course, he'll more than likely still generate plenty of laughs. They just may not be delivered the way we think they will.
Kiersey Clemons (Dee Dee Sykes)
Seasoned TV watchers may remember Dee Dee Sykes as one of the titular angels in ABC's Captain Caveman and the Teen Angels. In that show, she served as the brains of the group, and it would appear she'll be using her mind to help the Blue Falcon in Scoob!. Kiersey Clemons is relatively new to voice acting, but she's no stranger to comedy, with movies like Dope and Neighbors 2 on her resume. Aside from throwing out a clever remark when she wants, Clemons is good at playing calm and patient people. And Dee Dee Sykes is going to need this as she deals with the antics of some of the other characters.
Tracy Morgan (Captain Caveman)
Putting Captain Caveman in a feature-film is wild enough, but hiring Tracy Morgan to play him is an idea that's just crazy enough to work. Morgan's hilarious delivery and infectious energy could make Cavey the film's breakout star. He's also lent his voice to more than a few projects over the years including G-Force, The Boxtrolls and the Rio franchise. We haven't seen much of Scoob!'s Captain Caveman, aside from merchandise and a few promotional materials. Yet fans will undoubtedly be waiting for the moment he yells his signature "Captain CAAAAAVEMAAAAAAANNNN!" battle cry.
Jason Isaacs (Dick Dastardly)
While some may not know his name right away, everyone knows Jason Issacs' face and, now, they'll hear his voice in Scoob!. Isaacs has carved out a niche for himself by playing despicable characters, and he does it well. In the live-action realm, he's been Harry Potter's Lucious Malfoy and Peter Pan's Captain Hook, but he's also voiced Ra's al Ghul in Batman: Under the Red Hood and the Grand Inqusitor in Star Wars Rebels (both of which you should see). When it all comes down to it, Isaacs is probably the best person to revive the character of Dick Dastardly.
Billy West (Muttley)
Of course, who is Dick Dastardly without his conniving canine, Muttley, by his side? And as with Scooby-Doo, the creatives behind Scoob! have brought in a veteran performer in Billy West. West's voice credits are extensive, and he's played iconic characters like Bugs Bunny and Stimpy of The Ren & Stimpy Show. He even voiced Shaggy in Scooby-Doo on Zombie Island before departing the role to devote more time to his work on Futurama. West is sure to bring out the evil (and delightful) nature of Muttley, and watching him square off with Welker's Scooby should be fun.
Scoob! will be released on video on demand on May 15. Be sure to keep it here at CinemaBlend for more news and the film as well as other developments from the world of movies and TV.
Your Daily Blend of Entertainment News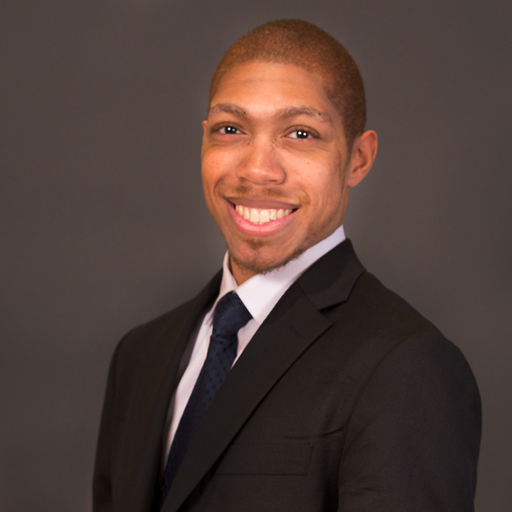 Covering superheroes, sci-fi, comedy, and almost anything else in film and TV. I eat more pizza than the Teenage Mutant Ninja Turtles.