Ghostbusters Director Thinks 'Anti-Hillary Movement' Had To Do With Female Reboot's Failure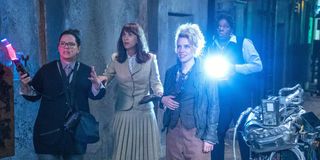 It's been years since 2016's Ghostbusters reboot starring Kristen Wiig, Kate McKinnon, Leslie Jones and Melissa McCarthy hit theaters and we're still talking more about the vitriol surrounding the film than we are about the comedy itself. Director Paul Feig is oft-asked about the all-female reboot's backlash and recently he explained how he feels the "anti-Hillary movement" factored into the movie's failure.
The year 2016 was a memorable one in both movie history and American culture. It the year Deadpool's dirty mouth first hit movie screens and made R-rated history, as well as the year of Arrival, Bad Moms and Captain America: Civil War all delighted audiences. It was also an election year, leading to President Donald Trump becoming the President. According to Paul Feig, it was the latter that really factored in to why Ghostbusters wasn't a hit with audiences.
In a Sirius XM interview with Jess Cagle, Paul Feig expanded his thoughts about the year 2016, noting he feels it was a weird time and became even weirder after his Ghostbusters movie ultimately tied into the election.
In the interview, Paul Feig even mentions how now-President Donald Trump seemed weirded out about the remakes of Indiana Jones and Ghostbusters, the latter which ultimately came together though the former never did. That's a thing that did happen, as Trump was concerned about the Ghostbusters reboot that came out, asking "What's going on?"
What went on was that the movie was made for $144 million (which is a pretty big budget), but it went on to make only a little over $229 million worldwide. Thus after splitting profit with theaters it was considered a flop. Although it garnered decent reviews with critics (74% on Rotten Tomatoes), the audience scores for the film have also been lower at 50%.
Paul Feig hasn't been the only person who has been outspoken about his feelings on Ghostbusters' 2016 franchise film. Lead Leslie Jones has also shared her thoughts about the reboot and feeling like her version "didn't count." Melissa McCarthy has blamed people being "so afraid of women." Sigourney Weaver has revealed she thinks people who saw the original franchise movies as kids "would feel possessive" over the property, which may have led to the backlash.
It's hard to pinpoint exactly why backlash happens in some cases and why some remakes flop while others flourish, but like many issues, tackling why people weren't on board for the Ghostbusters female-led reboot is likely more complicated than any of these individual ideas or statements.
Meanwhile, Indiana Jones skates by here because it was never rebooted. Instead, Harrison Ford is expected to make Indiana Jones 5 with James Mangold at the helm. Although, given Ford's age and the current global crisis, who knows if and when that will get off the ground. It's supposed to be out in 2022, the year after Ghostbusters: Afterlife is now expected to hit theaters.
Speaking of, that Ghostbusters revival is now expected to star or feature much of the original cast, sans Rick Moranis, who almost never acts anymore. Paul Feig has been supportive of the upcoming project.
Your Daily Blend of Entertainment News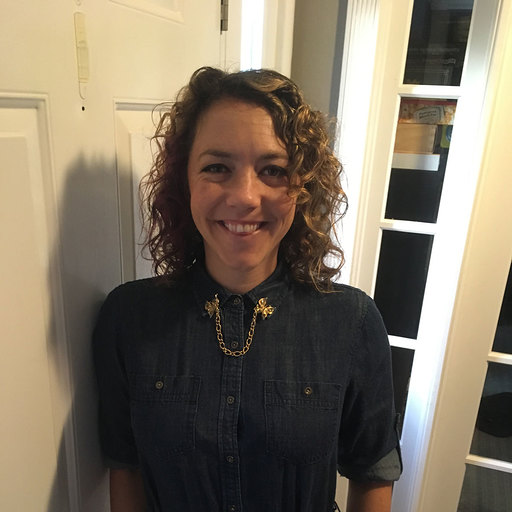 Reality TV fan with a pinch of Disney fairy dust thrown in. Theme park junkie. If you've created a rom-com I've probably watched it.