Madonna's Vogue And 9 Other Videos Made By Famous Directors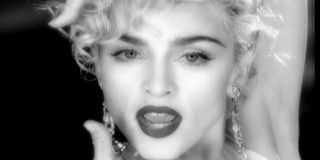 For many of us, there is nothing that compares to a great music video. There's a special art to being able to tell a story or evoke emotions by brining visuals to a popular song, an art that requires someone with a great deal of skill and an eye for the dramatic. Much like David Fincher's 1990 music video for the Madonna song "Vogue." But Fincher isn't alone.
There are dozens of directors who have either gotten their start in the music video industry or jumped over to the medium after finding success on the big screen or television. Names like Spike Lee, Paul Thomas Anderson, and Spike Jonze have all made some of the most culturally significant and eye-catching videos of all time. But some of us may forget, or don't know, that some of our favorite videos were directed by the biggest names in Hollywood. But fear not, as I have you covered…
David Fincher - Vogue, Madonna (1990)
Before creating some of the most important films of the last 25 years with the likes of Seven, Fight Club, and The Social Network, David Fincher got his start in the music video business by creating groundbreaking videos like the 1990 black-and-white masterpiece that is Madonna's "Vogue." This iconic and the visionary video is filled with the technical precision and artistry that the English director would bring to his movies just a few years later and showed what he was capable of pulling off. It also didn't hurt that this was the third time Fincher and Madonna had teamed up after collaborating on "Express Yourself" and "Oh Father," a year earlier.
Spike Jonze - Weapon Of Choice, Fatboy Slim (2001)
Younger audiences may know Spike Jonze for his 2013 science fiction romance drama Her, but the Academy Award-winning filmmaker made quite a name for himself with his cinematic and revolutionary music videos in the 1990s. Collaborating with artists like Beastie Boys, Weezer, and R.E.M. for some of most memorable music videos of the decade, Jonze's most notable work arguably comes from his pairing with Fatboy Slim for the Grammy Award-winning "Weapon of Choice" video starring Christopher Walken dancing in a deserted hotel lobby. You can see elements of Jonze's signature style peppered throughout the dreamlike nearly four-minute video.
Martin Scorsese - Bad, Michael Jackson (1987)
There are music videos directed by legendary filmmakers and there is the Michael Jackson's "Bad." Directed by Martin Scorsese, this 18-minute music video plays more like any one of the acclaimed directors feature films. By combining elements from West Side Story with flash and style of in-his-prime King of Pop, Scorsese created one of the most groundbreaking videos of the 1980s. Remarkably, this is one of only two music videos the director of Goodfellas, Raging Bull, and The Irishman directed throughout his career. Oh, it also features a young Wesley Snipes, who only had a few acting credits at this point in his career.
Spike Lee - Fight The Power, Public Enemy (1988)
The Public Enemy track "Fight the Power" was originally created to serve as the anthem of Spike Lee's Do the Right Thing, so it was only fitting that the director created the empowering music video in 1989. Made to look like a political rally, the "Fight the Power" video is a seven-minute affair showing thousands of extras in the streets of New York walking behind the revolutionary and politically-charged rap group. You can see the director's style throughout the video, which came out a few years before Denzel Washington gave a career-defining performance in the Spike Lee joint Malcolm X.
Gus Van Sant - Under The Bridge, Red Hot Chili Peppers (1991)
Anyone who was alive and conscious in the early '90s will never forget the groundbreaking and breathtaking video for the Red Hot Chili Peppers song "Under the Bridge," but until recently, I didn't know that auteur Gus Van Sant was responsible for this MTV mainstay. Having just finished work on My Own Private Idaho, in which RHCP bassist Flea had a role, Van Sant was asked by the band to provide his talents and signature style to create a music video. By combining elements of realism and fantasy, the video has a distinct feel to it, which is probably why it's still held in such high regard nearly 30 years after it was first released.
Brian De Palma - Dancing In The Dark, Bruce Springsteen (1984)
Mostly known for one of the first appearances from future Friends star Courteney Cox, Bruce Springsteen's 1984 video for "Dancing in the Dark" remains one of the most popular MTV mainstays from the 1980s. The video, shot over the course of two nights at the beginning of The Boss' "Born in the USA" tour, is the only one shot by director Brian De Palma over the course of his 50-plus-year career. Known for his action and attention to detail in films like Scarface, The Untouchables, and Mission: Impossible, De Palma's video has a laser-focus on Springsteen and Cox throughout this well-lit and masterfully directed spectacle.
Ava DuVernay - Family Feud - Jay-Z Ft. Beyoncé (2018)
Ava DuVernay is responsible for one of the most star-studded and visionary music videos in quite some time with her video for the Jay-Z and Beyoncé song "Family Feud" from the rapper's 4:44 2018 album. At nearly eight minutes in length, the video jumps through time dissecting a number of issues affecting society before ending in a massive cathedral where the power-couple provide and intimate and powerful performance to an empty room. The director of Selma, A Wrinkle in Time, and the Netflix series When They See Us brings a breath of fresh air to the format in her first and only music video.
Jonathan Dayton and Valerie Faris - 1979, Smashing Pumpkins (1996)
Trying to decide which Smashing Pumpkins video from Jonathan Dayton and Varlie Faris (Little Miss Sunshine, Ruby Sparks) to include on this list was no easy task, but it had to be the music video for the band's 1996 song "1979." Sure, "Tonight, Tonight," is probably the more iconic collaboration, but the vague lyrics and close-up camera angles of the cast of characters featured in the "1979" video creates an atmosphere and feeling that is unmatched 22 years later. I remember being a kid and being transfixed by the imagery of a group of friends holding onto their fleeting innocence before adulthood stripped it away.
Paul Thomas Anderson - Across The Universe, Fiona Apple (1998)
Paul Thomas Anderson is mostly associated with actors like Philip Seymour Hoffman, Joaquin Phoenix, and Daniel Day-Lewis, but the American filmmaker also had a fruitful professional (and intimate) relationship with singer-songwriter Fiona Apple from the late 1990s to the early 2000s. This resulted in a series of striking music videos, including Apple's 1998 cover of The Beatles song "Across the Universe." Much like many of PTA's movies throughout his career, the music video plays with the contrast of beauty and madness as the singer softly recites the famous lyrics while complete chaos unfolds behind her.
Mark Romanek - Shake It Off, Taylor Swift (2014)
Unlike pretty much everyone else on this list, Mark Romanek is a music video director that just so happened to make a few movies along the way. On the movie side, Romanek is mostly known for the chilling thriller starring the late Robin Williams One Hour Photo, but his music video work is unmatched by probably anyone not named Hype Williams. Winning over 20 MTV Video Music Awards for his long list of contributions to the medium, Romanek has worked with artists like Nine Inch Nails and Taylor Swift for her "Shake it Off" video. That may sound like a crazy jump from NIN to T. Swift, but you can see elements of the director's previous entries in the 2014 music video, especially the off-putting look of the symmetrical ballerinas and cuts to figures moving in slow motion.
I hope you have had just as much fun watching this old videos and looking back on their legacy as I have had putting this together. There is something about a great music video that makes me all nostalgic and think about those lazy afternoons watching the best videos MTV (and VH1) had to offer. If you think I missed a video or have one you'd like for people to see, drop it in the comments below.
Your Daily Blend of Entertainment News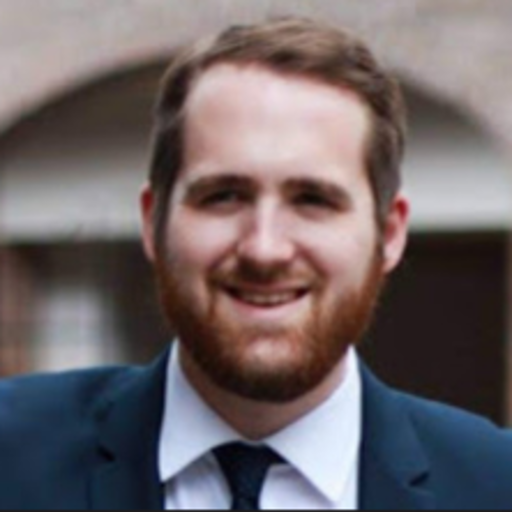 Philip grew up in Louisiana (not New Orleans) before moving to St. Louis after graduating from Louisiana State University-Shreveport. When he's not writing about movies or television, Philip can be found being chased by his three kids, telling his dogs to stop barking at the mailman, or yelling about professional wrestling to his wife. If the stars properly align, he will talk about For Love Of The Game being the best baseball movie of all time.