Selena: 11 Behind-The-Scenes Facts About The Jennifer Lopez Movie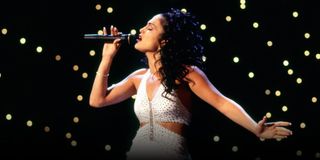 It has been 25 years since the tragic death of Latin music sensation Selena Quintanilla and 23 years since Selena immortalized her legacy on the big screen, as portrayed by Jennifer Lopez, who would go onto become an icon in the world of pop herself. While the story that inspired the beloved biopic has fascinated millions, the behind the scenes facts about its making and its impact are also something behold.
For instance, while it is hard now to imagine a portrayal of the influential singer and dancer, who was only 23 when she was murdered by the president of her own fan club, better than J-Lo's Golden Globe-nominated performance, you would not believe the reason her casting incited backlash among fans. Furthermore, the real Selena's father originally wanted one of the more important scenes from the film to be taken out.
Curious about the revealing secrets behind these amusing bits of trivia from the set of Selena and beyond? Read on to learn more about one of the most beautiful, inspirational, and incredibly heartbreaking true music industry stories ever put to celluloid.
Jennifer Lopez's Casting As Selena Was Initially Met With Protest
While performers branded by the public as unfit to play a role for being of a different cultural community is not uncommon today, it is surprising to learn that Jennifer Lopez faced the same kind of backlash when she was cast in the title role of Selena. Protesters believed that the Puerto Rican-American actress was the "wrong kind of Latina" to play the Tejano singer, as a 1996 report from Entertainment Weekly reads. The article also includes a quote from writer and director Gregory Nava calling the protests by fellow Latinos "hurtful" as he believes that they "should be celebrating that we have an all-Latino cast and that Jennifer Lopez, one of our own, is becoming a star."
Constance Marie, Who Played Marcela, Originally Auditioned To Play Selena
She is best known today as George Lopez's wife, Angie, on his hit ABC sitcom, but one of Constance Marie's proudest roles is playing Selena Quintanilla's mother. However, she had initially tested for the title role of Selena, having worked previously with director Gregory Nava, who offered her the part of Marcela after losing out on playing the late singer. While actually being three years Jennifer Lopez's senior, Marie told AV Club that the casting "just kind of clicked" and her performance earned praises from Selena's real mother.
Selena's Family Did Not Approve Of The Original Actress Cast As Suzette
One actress who did not initially win over the Quintanilla Family, however, was Telenovela star Alex Meneses, who was originally cast in Selena as Suzette Quintanilla. Despite "going the extra mile" to fit the role (dying her hair and gaining weight), the model-actress, who also had a recent recurring role on Jane the Virgin, recalled to Latino LA how "the Quintanillas weren't happy with [her] in the part," due to her comparatively more slender physique to Selena's sister and band drummer. So, to keep her in the film, Gregory Nava wrote Menese a new role as Sara, a friend who helps the singer pick out a dress for the Grammys.
Jackie Guerra Initially Lied About Playing Drums When Auditioning For Suzette In Selena
The role of Suzette Quintanilla would ultimately go to comedian Jackie Guerra, who also went the extra mile to land the role by lying about her previous experience as a drummer. She admitted to the fib during a 1997 appearance with the cast of Selena on host Leeza Gibbons' syndicated daytime show, adding that Arturo Meza, an actual percussionist from the band Selena y Los Dinos, spent hours with her the night before her first band practice just so she could learn how to hold a drumstick.
To Prepare For The Role, Jennifer Lopez Slept In The Real Selena's Bed
The Quintanillas welcomed Jennifer Lopez, cast to play their talented late family member, with open arms, even inviting her into her home while she prepared for her role in Selena. In addition to consuming countless interview footage and spending time with her family, according to Good Morning America, the actress would even spend nights sleeping in Selena's bed. With that kind of commitment, no wonder she got a Golden Globe nomination.
34,000 Selena Fans Showed Up As Extras For The Opening Concert Sequence
That commitment, of course, would ultimately lead Jennifer Lopez to become "Jenny from the Block," apparently receiving much inspiration to do so while shooting the opening scene of Selena, depicting one of the singer's final performances at the Houston Astrodome. The sequence was actually filmed at the San Antonio Alamodome, as reported by the Chicago Tribune, for which approximately 34,000 fans of Selena showed up to fill the venue as extras for no pay. Lopez recalled the experience as initially overwhelming, but soon found it to be "amazing," adding, "There was a lot of love. I felt it channeled to me. It made me feel more confident. After I saw how I was received that day, it made it a lot better."
Jennifer Lopez Lip-Synched Her Musical Performances As Selena
It may surprise you to learn that Jennifer Lopez is not actually singing during that famous opening sequence or during most of the live concert scenes in Selena. While Lopez's voice can be heard during the first three lyrics of the band's performance of "Como La Flor," essentially marking the beginning of her singing career, according to Entertainment Weekly, the actress lip-synched over the real Selena's actual voice. Even though this kind of decision in a music biopic has potential to be met with harsh criticism, it seems like the right way to go in this case, both to honor the late singer's legacy and to be able match her vocals accurately.
Selena's Father Requested The Elopement Scene Be Cut
However, as for another surprising revelation, one person who almost caused Selena to lack an element of authenticity was Selena's own father Anthony Quintanilla, played by Academy Award-nominee Edward James Olmos. In an interview with him and his daughter, Suzette, for Entertainment Tonight, Anthony mentions that he requested the scene in which Selena goes against her father's wishes and elopes with and her guitarist boyfriend Chris Perez (Jon Seda) to be cut from the film. He explains that he feared it would influence his daughter's young fans to believe the eloping is "a right thing to do," before adding he regrets putting Selena in that position in the first place.
It Took Chris Perez 20 Years To Try Watching Selena In Its Entirety
A person who one would imagine is happy that the scene was left in Selena's widower himself, Chris Perez, even though it would actually take him quite a bit of time finally see that moment take place. The guitarist revealed that he had never seen Selena in its entirety (excluding the premiere, during which he had his eyes closed for most of it) until one night in 2017 (20 years after its release) when it was broadcast on the Lifetime network. He live blogged the experience to his Facebook page until he chose to flip the channel right before its tragic conclusion.
Chris Perez Is Still Friends With Jon Seda, Who Portrayed Him In Selena
During his two-decade streak of not watching the film based on his late wife, Chris Perez still had a connection to Selena through the man who played him, Jon Seda. The actor, whom modern audiences may recognize as Antonio Dawson from the One Chicago franchise, primarily Chicago P.D., mentioned during the casts 1997 appearance on Leeza that he and the guitarist actually lived together for much of the time the movie was being shot. A 2018 profile by People reveals that, all these years later, Seda and Perez not only bear a strong resemblance to each other, but remain friends who continue to inspire each other artistically, especially Seda, who posted an Instagram video of him trying to "sound like [his] boy" on guitar.
Playing Selena Made Jennifer Lopez The Highest Paid Latina Actress Ever At The Time
In addition to garnering a relatively positive critical reception and becoming a modest box office success, Selena also saw a first for Hollywood in the financial world thanks to star Jennifer Lopez's earnings. With a salary of $1 million for the role, the performer became the highest paid actress of Latin descent in history. As of 2019, that kind of money is just pocket change for someone of J. Lo's stature, especially when you consider her current net worth of $400 million.
Be sure to check back for additional information and updates on this celebrated biopic and the much celebrated artist who inspired it, as well as even more behind-the-scenes looks at some of your favorite movies and TV shows, here on CinemaBlend.
Your Daily Blend of Entertainment News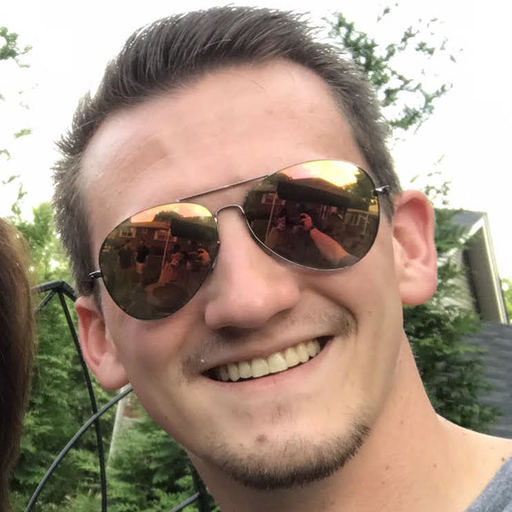 Jason has been writing since he was able to pick up a washable marker, with which he wrote his debut illustrated children's story, later transitioning to a short-lived comic book series and (very) amateur filmmaking before finally settling on pursuing a career in writing about movies in lieu of making them. Look for his name in almost any article about Batman.