The 10 Best Jennifer Lopez Movies, Ranked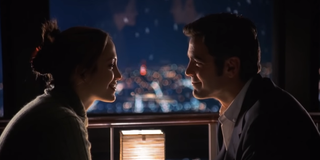 In 1991, Jennifer Lopez began her career as a Fly Girl on the hit comedy sketch show In Living Color. Since dancing on In Living Color, Jennifer Lopez has become a global superstar, with numerous hit songs, world tours, producing several television shows, and appearing in over 25 studio films. Jennifer Lopez movies have become huge box office successes while winning her even more fan devotion.
Jennifer Lopez has tackled all genres in her movies: these films have included everything from romance to sci-fi. She has been showing her versatility as a performer and as an actress for nearly 30 years. However, it seems like only recently that Jennifer Lopez has begun receiving Oscar buzz, along with praise for her performances. As critics finally take Jennifer Lopez movies seriously, let's look back at some of her best films.
10. Enough (2002)
Enough follows Slim (Jennifer Lopez) as she tries to escape her powerful, manipulative, and abusive husband, Mitch (Billy Campbell). Mitch's obsession and violence makes Slim take their daughter (Tessa Allen) and go into hiding. He continues to search for them, and Slim soon realizes that the only way to achieve true freedom is to train so that she can fight Mitch.
Though critics crucified Enough, and Jennifer Lopez even earned a Golden Raspberry Award nomination for Worst Actress, the film resonates with many women. Enough's portrayal of domestic violence hits home for the millions of adults and children who face violence from partners and parents. Enough allows Jennifer Lopez to become a full-on warrior as she takes down Mitch. This type of role (and film) offers a sense of female empowerment that many women, especially for those in a similar situation as Slim, appreciate because it gives them bravery and confident in times of trouble.
9. Shall We Dance (2004)
Jennifer Lopez returns to her first love, dance, in Shall We Dance. Lopez plays Paulina, a member of a dance class that John (Richard Gere) joins to find her. John begins an affair with dancing- finding a new love and passion that he didn't find as a lawyer or with his family.
Shall We Dance is a sweet movie about a man searching for some fulfillment in his life, finding it through dance, and gaining a new passion for all elements of his life. Gere gives a charming Hollywood performance as John. The film includes a great ensemble cast that includes Lopez, Susan Sarandon, Stanley Tucci, and Bobby Cannavale. In Shall We Dance, Jennifer Lopez highlights many of her talents, while working with season pros like Stanley Tucci and Richard Gere.
8. The Cell (2000)
New Line Cinema released the mind-bending The Cell in 2000. The Cell follows Catherine Deanne (Jennifer Lopez) as she enters the mind of serial killer Carl Stargher (Vincent D'Onofrio). She uses her technology on Carl to try to rescue his final victim. FBI agent Peter Novak (Vince Vaughn) asks Deanna to join the case because of the experimental technology that her company uses with comatose patients. Tarsem Singh directs.
The Cell was a very experimental film, almost like Silence of the Lamb on acid. The strongest element of The Cell is the visuals, which director Tarsem Singh developed through his inspiration from various artists, which include Odd Nerdrum, Damien Hirst, and Brothers Quay. One scene of the film includes scenery similar to R.E.M's video for "Losing My Religion," which Tarsem Singh also directed. Along with the striking visuals, the trio of Jennifer Lopez, Vincent D'Onofrio, and Vince Vaughn give solid performances in their perspective roles.
7. What To Expect When You're Expecting (2012)
Based on Heidi Murkoff and Sharon Mazel's popular guidebook series of the same name, What to Expect When You're Expecting follows five different pregnant (or trying to get pregnant) couples as they navigate the triumphs and pitfalls of having a baby. All the stories connect in some way, but also act as their own individual tales of pregnancy struggles.
In What to Expect When You're Expecting, Jennifer Lopez plays Holly Castillo, a photographer who cannot conceive, so she decides to adopt a child from Ethiopia. While going through the adoption process, Holly and her husband, Alex Castillo (Rodrigo Santoro), face major obstacles like Holly losing her job and him not feeling prepared to become a parent. Eventually, they adopt their son Kaleb.
Jennifer Lopez gives one of her strongest performances in What to Expect When You're Expecting; she effortlessly displays Holly's agony about not being a mother. In one scene in particular, where Alex and Holly visit Ethiopia to adopt Kaleb and they make vows to him, Lopez subtly showcases so much relief, joy, and affection for finally having a child. She allows her emotions to come through without over complicating the scene with too much dialogue.
6. Second Act (2018)
In Second Act, Jennifer Lopez plays Maya Vargas, a woman who spent 15 years working and helping develop a Value Shop. Maya expects a promotion only to find out that she's been passed over because of her limited education. Hearing about Maya's frustration with her career limits, her best friend's son, Dilly (Dakton Harrod), decides to create a fake professional profile for Maya. This lands her a job at a major retailer.
Much of the strength of Second Act comes from the on-screen chemistry that Jennifer Lopez has with all of her co-stars, especially Vanessa Hudgens, Milo Ventimiglia, and real life best friend Leah Remini. Overall, Second Act is a sweet film about women taking control of their careers and second chances, not just career ones. The film is endearing and really showcases how far Jennifer Lopez has come from her early acting days.
5. Maid In Manhattan (2002)
Maid in Manhattan is a Cinderella story involving a maid and a politician. The love story of Marisa (Jennifer Lopez) and Chris (Ralph Fiennes) starts with a case of mistaken identity: Chris believes that Marisa is a hotel guest, and not an employee. Chris and Marisa fall madly in love but have to decide if they can overcome their class differences. The film also features a performance by Tyler Posey as Jennifer Lopez's son.
Jennifer Lopez and Ralph Fiennes are great together as opposites with an undeniable connection. Fiennes, often known for his more serious roles, gives a delightful performance as a romantic lead. Maid in Manhattan further highlights that Jennifer Lopez shines brightest in romantic films. Maid in Manhattan hits all the right notes for a romantic comedy.
4. The Wedding Planner (2001)
The Wedding Planner is the first in a series of romantic comedies featuring Jennifer Lopez in the early 2000s. In this one, Lopez stars opposite Matthew McConaughey as his wedding planner.
The Wedding Planner tackles all the typical romantic movie tropes: destiny, true love, love-triangles, and passion. It delivers each of these tropes in an aww-inducing manner. Matthew McConaughey and Jennifer Lopez make you really want to see them find a happy ending, despite so many major barriers. One thing that makes The Wedding Planner a little different from other romantic comedies is that it doesn't create feuding women. Instead, things are resolved without minimizing or tearing each other down, a sad rarity of many romantic comedies with love triangles.
3. Hustlers (2019)
In Hustlers, Jennifer Lopez plays the ringleader of a group of women who scam rich men by drugging them. The film is told from Destiny (Constance Wu)'s perspective. Hustlers viewers watch as Destiny goes from young, naïve stripper to part of a criminal ring run by Ramona (Jennifer Lopez). The film emphasizes the instant bond between Destiny and Ramona, and how through different stages of their lives, it affects them.
Jennifer Lopez gives one of her strongest acting performances in Hustlers. Just like with Destiny, Hustlers shows Ramona's character complexity with her changing situations and mindsets. Lopez has obviously become an acting veteran now and feels a lot more comfortable taking on different personas. She effortlessly switches between Ramona's vulnerable and conniving sides. It's easy to see why Destiny finds herself emotionally seduced by Ramona.
2. Out of Sight (1998)
Directed by Steven Soderbergh, Out of Sight is a cat-and-mouse story of escaped prisoner Jack Foley (George Clooney) and U.S Marshal Karen Sisco (Jennifer Lopez). Karen is in hot pursuit of Jack as he plans another big heist with his incompetent team that includes actors Don Cheadle, Ving Rhames, and Isaiah Washington.
Out of Sight is equal parts crime caper and romantic comedy. Jennifer Lopez and George Clooney give sexy performances as Karen and Jack, two people on opposite sides of the law but irresistibly drawn to each other. Steven Soderberg expertly shot Out of Sight to capture Lopez's stunning beauty, while creating a noir feel. The film is very comedic, and Clooney and Lopez have an undeniable on-screen chemistry, made even more attractive by the taboo nature of their relationship.
1. Selena (1997)
Selena features Jennifer Lopez as the international superstar Selena Quintanilla-Pérez (known by most as just Selena). The movie goes through the life and career of Selena, leading up to her tragic murder by former fan club president Yolanda Saldivar (Lupe Ontiveros).
Selena was Jennifer Lopez's breakout role, and it helped create her global super stardom. Selena's tragic story resides in the minds of millions, and Jennifer Lopez's version of the pop singer is why even more people know her story. In 2020, Netflix plans to release an original series about Selena. We're sure Selena: The Series will be great, because Netflix has a history of producing great programming, but it'll be hard to match 1997's memorable version.
Jennifer Lopez becomes a stronger actress with every new role and performance. Currently, Jennifer Lopez has an upcoming film called Marry Me, based on a graphic novel. We're excited to see Marry Me and any other projects by this triple threat. What is your favorite Jennifer Lopez movie?
Your Daily Blend of Entertainment News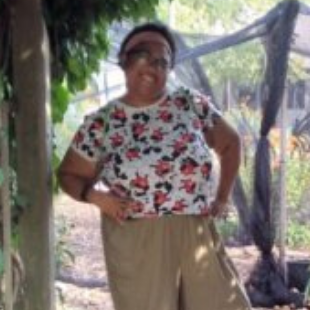 Spent most of my life in various parts of Illinois, including attending college in Evanston. I have been a life long lover of pop culture, especially television, turned that passion into writing about all things entertainment related. When I'm not writing about pop culture, I can be found channeling Gordon Ramsay by kicking people out the kitchen.