Vince McMahon: 6 Weird Things That Are Actually True About The WWE Chairman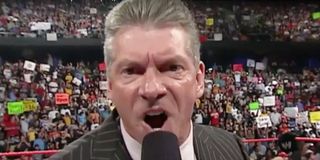 For decades now, Vince McMahon has portrayed the "Mr. McMahon" character on WWE programming, giving wrestling fans some of the most ridiculous and memorable moments in the history of the promotion. And over the years, sometimes the line between the Vince McMahon the character and the CEO and Chairman of WWE has become blurred, leaving people confused as to what's real and what's some elaborate performance.
I'm probably not the first to tell you, but the Mr. McMahon character doesn't even begin to hold a candle to the living, breathing billionaire megalomaniac that runs the world's largest "Sports Entertainment" company. And although Vincent Kennedy McMahon might not kidnap his daughter or challenge God to wrestling match like his onscreen persona has done over the years, some of the stuff I'm about to tell you is stranger than fiction.
Vince McMahon Hates Sneezing
Read enough wrestling dirt sheet (wrestling magazines or newsletters) or listen to enough podcasts and interviews with former WWE wrestlers and you'll hear time and time again that Vince McMahon hates sneezing. What was once one of wrestling's greatest urban legends became proven fact in late 2019 when the WWE CEO's daughter addressed the long-standing rumor.
During an interview for Barstool Sports' The Corp podcast (via The Sun), Stephanie McMahon explained that it wasn't that her father saw sneezing as a weakness, but instead a control issue, stating:
The WWE Chairman Is Obsessed With Pranks
One way that wrestlers have fun on extended road trips and hours spent backstage before and after shows is pranking, commonly referred to as ribbing. Wrestlers like the British Bulldog and Owen Hart were known for their backstage antics, but one of the biggest offenders was none other than Vince McMahon.
During an interview with Back Sports Page (via Wrestling Inc.), former WWE commentator Jonathan Coachman explained that he was once asked to run a backstage football pool and was visited by two police officers who said what he was doing was illegal and that he had sold a ticket to an undercover cop. When the cops took Coachman by McMahon's office on the way out, the CEO went ballistic on his employee, refused to cover his bail, and threw a pair of gym shorts over his head. But then it got worse, with Coachman saying:
McMahon Has A Replica T-Rex Skull In His Office
Of course Vince McMahon has a replica T-Rex skull hanging front and center in his office at Titan Towers in beautiful downtown Stamford, Connecticut. Even better, it has a name — Stan T. Rex. The fossil was a gift from his son-in-law and wrestler Triple H, who was so impressed by the fossil from the set of The Chaperone that he bought it for McMahon.
Vince McMahon was so impressed by the gift that he hung it in his office, which also has red walls and black furniture just in case dinosaur bones weren't enough to make him look like a supervillain. McMahon even addressed the fossil in a 2013 tweet:
He Wouldn't Ask Anyone To Do Something He Wouldn't Do First
The old saying "Vince wouldn't ask anyone to do something he wouldn't do first" had a resurgence in April 2020 when Becky Lynch revealed that Vince McMahon showed wrestlers how to properly fall off a tower when planning for the Corporate Ladder Match.
Look at any big bump that's occurred throughout the history of the WWE and Vince McMahon has either done it or told worried wrestlers that he would do it if need be. Ahead of the Shawn Michaels amazing entrance for his Iron Man match against Bret Hart at WrestleMania 12, the "Heartbreak Kid's" mom, Carol Hickenbottom didn't want her son to ride a zipline down from the rafters, explaining during Heartbreak & Triumph: The Shawn Michaels Story:
Vince McMahon Doesn't Care For Sleep
Vince McMahon didn't get where he is in life by letting sleep get in the way. The notorious workaholic often works extremely late hours with the grueling schedule of multiple television tapings a week and monthly pay-per-view events. You would think that he would use his downtime to gets a good night's rest and recharge for the next day, week, and month of wrestling, but not McMahon.
During an extensive 2012 Bloomberg profile, the CEO and Chairman of WWE often doesn't find time for sleep and it's not because he doesn't have the time, saying:
But what does he do instead of sleep? Funny you should ask…
At 74 Years Old, McMahon Still Works Out At All Hours Of The Night
If you've seen the March 2015 cover of Muscle & Fitness magazine, you know that Vince McMahon is a beast when it comes to working out. But at 74 years old — pushing 70 on the aforementioned magazine cover —you don't get in that kind of shape because you spend a couple of hours each week working on cardio and light calisthenics. No, that's from long hours, day in and day out, in the gym.
In April 2020, WWE Superstar Sheamus, who runs his own fitness YouTube channel, told JOE (via Give Me Sport) that he considers Vince McMahon to be his dream workout buddy, saying:
McMahon's own daughter, Stephanie McMahon and her husband Triple H won't work out with good old Vince, with Stephanie telling TMZ in 2016:
Those are just a few of the hard to believe facts about one Vincent Kennedy McMahon that are actually true. There are some other great stories out there, but without any proof to back them up, there's nothing I can do. Did any of these shock you? If so, let me know in the comments below and make sure to check back on all things WWE here at CinemaBlend.
Your Daily Blend of Entertainment News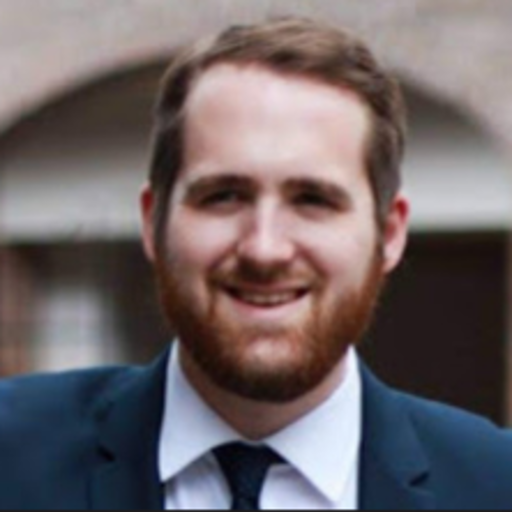 Philip grew up in Louisiana (not New Orleans) before moving to St. Louis after graduating from Louisiana State University-Shreveport. When he's not writing about movies or television, Philip can be found being chased by his three kids, telling his dogs to stop barking at the mailman, or yelling about professional wrestling to his wife. If the stars properly align, he will talk about For Love Of The Game being the best baseball movie of all time.