Movie Theater Chain CEO Discusses Challenges Facing Smaller Theaters, Describes 'Safe Environment' For Patrons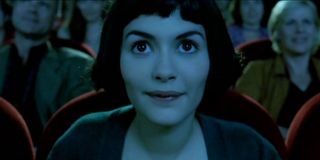 While we've heard a lot about how major theater chains have found their businesses hurt by current events, those sorts of challenges are even greater when presented to smaller theatrical exhibition chains. Everything from fewer locations to a more regional focus in business are elements that make the eventual recovery process for a chain like the Illinois-based Classic Cinemas all the more difficult. But that certainly hasn't stopped their CEO, Chris Johnson, from being cautious and optimistic about the road ahead.
I recently spoke with Mr. Johnson, in light of the news that the National Association of Theatre Owners, better known as NATO, had started a campaign to help push for more government issued funds being granted to theater chains, big and small, that are currently in need. Our conversation dug into why Johnson is so focused on bringing Classic Cinemas back up and running as soon as possible, and part of the reason is definitely an economically driven concern. Johnson laid out the case for why theaters like his are in danger of closing for good, with the following playing field at work. Johnson told us:
Chris Johnson knows that even when theaters are open, there's two major concerns that need to be addressed to get audience back into Classic Cinemas auditoriums, or any movie house for that matter. In fact, they're the two concerns that we've spoken about quite frequently: the availability of fresh content, and the safety measures being taken by movie theatre chains welcoming back the crowds they really want to see.
Johnson was able to see some of the ups and downs of both of those particular subjects, and in the case of fresh content, that seems to be a more important thing to consider than previously thought. With a lot of theaters opening back up with legacy titles like Jurassic Park, The Empire Strikes Back, and The Dark Knight, movie theaters were hoping that bringing the old favorites back will help start the engines up with a boost. But as Johnson saw through Classic Cinemas reopening with that content, the desired effect wasn't exactly what ended up taking place:
The tepid response to legacy titles present at Classic Cinemas' reopening this past June was lackluster enough that their theaters had to close down again. It wasn't just the current health crisis that forced their doors closed at that time. Rather, the fact that the older titles weren't making enough money to keep things going contributed to the decision. As Chris Johnson has shown us, it's not enough to be able to reopen a movie theater with Jurassic Park, as you need to have content like Jurassic World: Dominion, or any other new film closer on the horizon of release, to keep things going at a steady pace.
And then there's the concern for safety, which according to Johnson is something that audiences have even less to worry about than they are currently. He was confident that Classic Cinemas is positioned to help alleviate the fears of moviegoers who, while missing the theater, might be apprehensive about being in an enclosed space with strangers. Chris Johnson hears those sorts of concerns in feedback from audiences, and he responded to those issues thusly:
If anyone was looking for the solution that's going to bring everyone from Classic Cinemas to AMC Theatres and Regal Cinemas back to the sort of shape they were in before the massive shutdown in March, Chris Johnson knows there are no easy answers. The audience needs to not only feel secure that their movie experience isn't as harmful as some would think, but there also need to be new titles available to as many locations as possible when the doors are open again.
On the studio end, you can see why companies like Warner Bros are concerned with bringing Tenet to theaters as soon as possible. Which is part of the reason why the rolling debut schedule for Christopher Nolan's latest film has been implemented. That way, areas that have movie theaters open and operating can get that fresh content on screens and start the monetary engines up again. However, not everyone is going to have that sort of access, both to content or the ability to open movie theaters up again, safely.
This is why it's so important to NATO to get the #SaveYourCinema campaign in full swing, as the organization is encouraging theater patrons to appeal to elected officials for access to forgivable loans and other funding measures that are seen as important to keeping movie theaters running. But no matter what sort of liquidity is in play, theaters need patrons to come back to the movies; and as Chris Johnson shows below, Classic Cinemas is one of the venues that's ready and willing to be there for its fans:
We'll see how theatrical reopening works out, for nationwide and regional chains alike, as late August/early September looks to be the big target date for the lights to turn back on. But if you're looking for a way to support your local theaters, and you're not sure when you'll be able to go back to a theater near you, be sure to check out the #SaveYourCinema campaign over at NATO's official website. And if you are so inclined to return to the movies, you can currently look forward to the Russell Crowe starring Unhinged, which is set to open on August 21st, and Tenet, which will roll out in to theaters, starting on September 3rd.
CinemaBlend's James Bond (expert). Also versed in Large Scale Aggressors, time travel, and Guillermo del Toro. He fights for The User.
Your Daily Blend of Entertainment News
Thank you for signing up to CinemaBlend. You will receive a verification email shortly.
There was a problem. Please refresh the page and try again.