10 Cool Rocky IV Behind-The-Scenes Facts You Might Not Know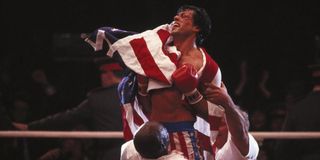 There are certain sequels in beloved franchises that have taken on a life of their own over the years. Movies like The Empire Strikes Back and The Road Warrior often come to mind, but one title that is brought up time and time again in this regard is Thanksgiving 1985 feast of fists, Rocky IV. Since the fourth installment in the Rocky series was released the 35 years ago, it has remained one of the most iconic and over-the-top patriotic spectacles of The Cold War and all time. But something this excessive and unnecessarily awesome just didn't come together overnight. In fact, the production of one of the best sports movies of the 1980s was anything but smooth as the many behind the scenes facts from the making of the film show.
With everything from trips to the hospital to some litigation regarding the conception of the film's script, there's a lot to unpack. Lace up your boots, put on your gloves, and perhaps even throw some logs and climb a mountain, because we're going into the world of Rocky IV.
Sylvester Stallone Wrote In SICO The Robot For His Autistic Son
There a lot of aspects of Rocky IV that have divided audiences since the film's 1985 release, with most centering around whether Rocky should have thrown in the towel during Apollo Creed's final bout or if "The Italian Stallion" could have actually defeated a genetically-altered Soviet superhuman in the manner in which he did. One of the biggest lines of division, however, is in regard to SICO the robot. But fans who have detested the eerie bot from the beginning better get ready to change their worldview after learning the real reason SICO was in the movie.
Robert Doornick, the founder of International Robotics, told Trivia Happy in 2014 that after he appeared on a talk show discussing his use of robots in therapy with children with autism in the 1980s, he received a call from Sylvester Stallone, whose son Seargeoh is autistic, about setting up a meeting between Doornick and the younger Stallone to see if it could better help him communicate. The session was so successful, Stallone offered to write SICO into the script so that Doornick could work with his son. Hopefully not all of SICO's scenes are cut out when Stallone's director's cut finally comes out.
The Script Was The Subject Of A Copyright Lawsuit
There are some pretty legendary fights onscreen throughout Rocky IV, but there was also one behind the scenes regarding the origin of the film's script, so much so that it went to court in the State of California. According to the lawsuit, Anderson v. Stallone, Timothy Anderson watched Rocky III and then came up with a treatment for a fourth movie in the franchise that he then presented to several executives at MGM and Sylvester Stallone before the studio passed.
Anderson argued that the version of Rocky IV that the studio released was similar to his treatment and believed that they had stolen his ideas. A judge, however, ruled that since Stallone had ownership of the characters in the treatment, Anderson's work wasn't protected by copyright laws. Anderson appealed but the matter was later settled out of court.
The Ivan Drago Character Was Originally Supposed To Be A 'Hairy Beast' But Then Dolph Lundgren Auditioned
It is next to impossible to imagine Rocky Balboa taking on anyone but Dolph Lundgren's chiseled Ivan Drago with his short blonde hair and statuesque appearance in Rocky IV, but Sylvester Stallone was originally looking for something completely different in the character as he told his co-star during a Moviefone Unscripted interview while the two were promoting Expendables 3, stating:
As cool as it would have been to see someone that looked more like Zangief from Street Fighter take on Rocky, going with the more sci-fi version of Ivan Drago made for a much better presentation. And who doesn't like Dolph Lundgren's ice-cold delivery when he says, "I must break you" before their big fight?
Sylvester Stallone Originally Hated Dolph Lundrgen Because He Was Too Perfect
There are times throughout Rocky IV when it seems like Sylvester Stallone and Dolph Lundgren actually wanted to kill one another, especially during that brutal final fight. It appears that Stallone initially hated his co-star, but not for anything he did, as he revealed during a 2019 appearance on The Tonight Show Starring Jimmy Fallon:
And although Sylvester Stallone was lighthearted in his "hatred" of his former co-star, he was able to effectively pull off a level of hatred and anger in Rocky IV more so than any of the other films in the franchise. Maybe it's more of an issue of jealousy than anything else.
Dolph Lundgren Still Gets Very Emotional About One Key Scene In Rocky IV
We often forget that there are real people behind the characters in movies, which is especially easy to forget with someone as cold-blooded as Ivan Drago. There was one moment in Rocky IV, however, that turns the action star into an emotional mess as the actor explained in the special features of the Creed II Blu-ray release, stating:
And we have to remember that Dolph Lundgren's appearance in Rocky IV was his first major role (he did make a cameo in A View to a Kill earlier in 1985), so being a part of a major production like that, especially one where he's the main antagonist, had to be a humbling experience, even more so judging by the way he reacts all these years later.
Sylvester Stallone Said Carl Weathers Threatened To Quit Because Of Dolph Lundgren
Carl Weathers went through a lot in the Rocky movies in which he was featured as Apollo Creed, but none gave him as much trouble as the shooting of Rocky IV, which according to Sylvester Stallone in a 2006 interview with Ain't It Cool News, almost pushed the actor to the point of walking off the set because of the abuse that was being handed down by Dolph Lundgren:
As we all know, Carl Weathers ended up finishing what was left of his scenes, which concluded with one of the most tragic on-screen deaths in a sports movie. Poor Carl always has to go out like that.
The Production Team Turned Vancouver's Agrodome, With Thousands Of Canadian Extras, Into A Russian Arena
The second half of Rocky IV looks like it was all shot in Soviet Russia, but with America and the USSR being in the middle of The Cold War at the time, the production team had to find another location to shoot the final fight between Rocky and Ivan Drago. This is where Vancouver's Agrodome came into the picture.
Around the film's release, the Canadian Broadcast Channel published a segment that detailed how the production designers transformed an ordinary Canadian arena into one made to look like something out of Moscow with thousands of excited Soviet spectators. In addition to placing Soviet decorations throughout the arena (including Pepsi ads and restroom signs), the team also gave those in attendance different lessons involving clapping, flag-waving, and chanting to heighten the level of realism.
The Final Showdown Between Rocky and Ivan Drago Had Its Own Script
It is common to have complex fight scenes planned out ahead of shooting, but according to Dolph Lundgren in the Creed II Blu-ray special features, Sylvester Stallone took things to another level in his preparation for the final showdown between Rocky and Ivan Drago at the end of Rocky IV. Not only was there a detailed rundown of boxing match split into individual rounds, Lundgren received a second script that was just for that particular fight. According to Lundgren, Stallone had the music featured in the scene already written, and he wanted the fighting to be in sync with it, so he went ahead and planned out every hook, jab, and block down to the single punch.
Dolph Lundgren Put Sylvester Stallone In The Hospital While Filming The Final Fight
Sylvester Stallone is no stranger to putting his body through hell in order to pull off a certain scene in any number of his movies, but there is one that nearly killed the actor on the set of Rocky IV. During a 2020 interview with Ain't It Cool, Stallone revealed that one incident with Dolph Lundgren put him in the hospital and halted the production, stating:
There were no hard feelings about the blow that landed the film's star in the hospital for over a week, and the hard-hitting style of the fight further helped build up the struggle between to the two characters, especially since they had so much on the line.
Sylvester Stallone Considers The Fight At The End Of Rocky IV To Be The Best Of All Time
Knowing what we do now about the hard-hitting nature of Rocky IV's ultimate showdown, it's no surprise that Sylvester Stallone holds it in such high regard. But what's more fascinating is the fact that Stallone not only thinks it's the best of the franchise, he considers it the best boxing match in the history of cinema as detailed in a 2020 Instagram post showing a picture of him working out with Dolph Lundgren:
There's a strong argument to be made about Rocky IV having the best boxing match in any movie, though Raging Bull is right up there with Rocky and Ivan Drago's epic bout.
What about you? Do you think Rocky IV features the best boxing match ever featured on the big screen? Let me know in the comments below, and don't forget to sound of on the rest of the behind the scenes facts featured up above.
Your Daily Blend of Entertainment News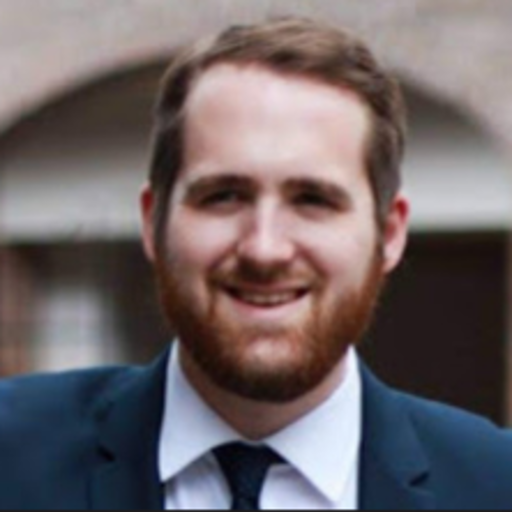 Philip grew up in Louisiana (not New Orleans) before moving to St. Louis after graduating from Louisiana State University-Shreveport. When he's not writing about movies or television, Philip can be found being chased by his three kids, telling his dogs to stop barking at the mailman, or yelling about professional wrestling to his wife. If the stars properly align, he will talk about For Love Of The Game being the best baseball movie of all time.