A Totally Underrated Family Movie Is Coming To Netflix This Month And I Am Pumped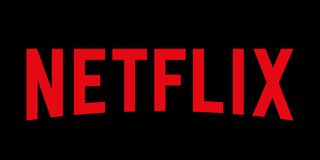 Have you heard of Laika? No, not the Soviet Space dog who became one of the first animals in space during the famous space race. I'm talking LAIKA studios, the animated movie studio known for stop-motion animation oddballs, including a charming family movie that will be hitting Netflix this October: ParaNorman.
LAIKA is known for its looks and its storytelling, but unlike its other critically-acclaimed contemporary, Pixar, it does not get nearly the laud or notice. Part of the problem is that it doesn't have the might of multiple theme parks and Disney+ at its disposal, but I digress. The good news is that ParaNorman will be streaming for the latter part of the month of October over on Netflix and it's really worth a watch if you missed it when it was still brand new.
I mean, you'd be forgiven if you have. Despite earning an Academy Award nomination (it lost to Brave), ParaNorman only made a little over $107 million on a $60 million budget—and that's before factoring in shared revenue with theaters and the money the movie spent on advertising. In short, it's not an outright bomb but not a great showing either. If we're sticking to the Pixar comparisons here, that same year Brave made nearly $539 million worldwide, granted on a bigger $185 million budget, but still, those aren't numbers to scoff at.
Yet, when I bring up Brave the average person is casually invested in Merida or at least knows the character. If I bring up Norman? Not so much. What's strange about that is that both movies are similarly reviewed. Brave just edges out ParaNorman with a 7.1 and 7.0 rating on IMDB respectively, though Norman unsurprisingly has fewer reviews.
On Rotten Tomatoes ParaNorman has the edge, with solid 89% from the critics and 72% from the audience. That year, Brave landed a 78% critics rating and a 75% from the audience, but again, with more reviews. I get it, more people have seen Brave, but ParaNorman is totally worth watching.
The flick is an adventure tale following Norman (Kodi Smit-McPhee), his big sister Courtney (Anna Kendrick) and her boyfriend Mitch (Casey Affleck). Norman can see ghosts and is entrusted by his dead Uncle to help save the town he lives in from a horrible curse. Like real horror films, there's a degree of social commentary in the flick, but it's perfect for families and not too scary overall. It's a particularly great one for the Halloween season.
LAIKA has struggled to get its stop-motion animation movies in front of the masses. Its last few films have not really made a major impact on theaters, though many were well reviewed. In fact, the most recent Missing Link was an outright flop.
It's a shame. Coraline and ParaNorman are both delightful adventures in my book, and a lot of the oddballs I know also enjoy The Boxtrolls. Hopefully getting a run on Netflix just in time for Halloween will give it the boost it needs and the zombie eyeballs it deserves. There are a few big animation studios, but none are out there doing what LAIKA does and doing it well.
Netflix has been good about bringing new light to lesser known movies over the years. Recently, it worked its magic with Patriots Day when that movie hit the #1 slot on the subscription streamer on the Fourth of July. The Mark Wahlberg starrer was a box office flop, and just look at it now. I'm just saying, perhaps ParaNorman will work some magic too. The flick will hit Netflix on October 18.
Amazing Race & Top Chef superfan with a pinch of Disney fairy dust thrown in. If you've created a rom-com I've probably watched it.
Your Daily Blend of Entertainment News
Thank you for signing up to CinemaBlend. You will receive a verification email shortly.
There was a problem. Please refresh the page and try again.