James Spader: 10 '80s And '90s Movies To Watch If You Like The Blacklist Star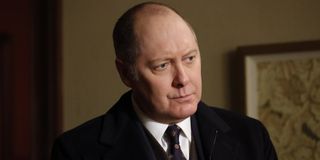 James Spader has been a respected character actor since he was only in his 20s. He has had over 40 years in the acting industry and garnered several major awards, like multiple Emmys and a Cannes Film Festival award, and Spader has been nominated for everything from a Screen Actors Guild Award to an Independent Spirit Award. Currently, Spader has been gaining a new generation of fans with his role as Red on The Blacklist.
For many, The Blacklist is their first introduction to Spader. This is unfortunate because the '80s and '90s were a golden time for Spader's movie career. He appeared in over two dozen films during those two decades. If you're new to the Spader fandom (first off, welcome), then here are a few movies from the '80s and '90s to check out featuring The Blacklist actor.
Sex, Lies, and Videotape (1989)
Steven Soderbergh directed and wrote Sex, Lies, and Videotape. It's a movie about a woman whose marriage is falling apart because of her unfaithful husband. He's secretly sleeping with her sister. His old friend comes to town, and the wife and he form a bond. James Spader, Andie MacDowell, Peter Gallagher, and Laura San Giacomo star.
Sex, Lies, and Videotape is about sexuality in its many forms. James Spader plays Graham, John (Peter Gallagher)'s college friend. Graham tells Ann (Andie MacDowell) that he's impotent and can't have sex with another person. She later discovers that he records women talking about their sexual experience, and that's how Graham "gets off." Sex, Lies, and Videotape is a very fascinating film, and one of those reasons is because of Spader's performance. He plays a much more vulnerable and introspective character than his typical dubious roles. Sex, Lies, and Videotape really is a film that highlights the versatility and talent of Spader.
Less Than Zero (1987)
Andrew McCarthy, Robert Downey Jr., Jami Gertz, and James Spader star in Less Than Zero. Clay (Andrew McCarthy) leaves for college. While he's away, his girlfriend Blair (Jami Getz) and best friend Julian (Robert Downey Jr.) start having an affair. But things are much more complicated than a romantic entanglement because Julian and Blair have both become dependent on drugs. Clay returns briefly for winter break, and reconnects with Blair and must save Julian from himself.
James Spader has a supporting role as Rip, the town drug dealer. Unlike Spader's many bad guy-ish roles, Rip (in my opinion) isn't that bad of a guy. Yes, he's a drug dealer and forces people into prostitution, but he's actually pretty fair with Julian until he's had enough. He also tries to warn Clay to just stay away from his old classmates who are now drug dependent youths. Less Than Zero has many flaws, but Spader's Rip is one of the more interesting elements of the movie.
Pretty in Pink (1986)
Pretty In Pink is the John Hughes-written comedy directed by Howard Deutch. It stars Jon Cryer, Annie Potts, Andrew McCarthy, Molly Ringwald, and James Spader. It's about a young girl Andie (Molly Ringwald), who starts to fall for the rich Blane (Andrew McCarthy), putting her friendship with best friend Duckie (Jon Cryer) in danger.
Many people remember this 80s Spader role the most because the character is one of his most infamous. He plays the quintessential sleaze-ball. Steff is just the ultimate rich jerk that makes your skin crawl and blood boil. You definitely cheer when this dude gets slugged a few times or two. And that's a testament to Spader's ability to really create multi-dimensional believable characters. Pretty in Pink is available to stream on Showtime.
Tuff Turf (1985)
Morgan (James Spader) comes to Los Angeles when his family loses their wealth. Immediately, he gets on the bad side of the school's gang, run by Nick (Paul Mones). Morgan becomes even more of the gang's target when he falls for Nick's girlfriend Frankie (Kim Richards).
Tuff Turf is James Spader's first leading film role. It's a very-80s movie with a very over-the-top storyline of a powerful gang that seems to have one goal: destroy Morgan. Tuff Turf also stars Robert Downey Jr., Spader and his first movie together. Though Tuff Turf is a very silly film in premise, Spader manages to charm his way through it and give a standout performance that makes it easy to see why he has had such an enduring career. Tuff Turf is available to watch on Amazon and Tubi.
Jack Is Back (1988)
Someone is killing young women like famed serial killer Jack the Ripper. It's the 100-year anniversary, so the killer is honoring him by murdering women just like Jack the Ripper did. John Westford (James Spader) is a young doctor who discovers the murderer and is then killed himself. His twin brother senses his death and goes on a quest to find his killer.
Jack is Back is an interesting role for Spader, because it was still early in his career. It's also fascinating to see him play twins. He does a good job of making the twins distinctly different. They also feel like Spader's '80s/'90s character archetypes, one sort-of bad boy and one an intellect who may be a little naive. Jack is Back is available to watch on Tubi.
Stargate (1994)
Stargate kicked off the Stargate franchise. In the film, Americans open a portal to another planet inhabited by humans and an alien who took over a human body. Kurt Russell plays Colonel Jonathan "Jack" O'Neil who leads the mission. Spader plays Daniel Jackson, an archaeologist and linguist who finds the keys to open the Stargate portal. Most of the movie involves Jack, Daniel, and their crew trying to find a way back home and fighting the alien Ra (Jaye Davidson).
Daniel is an optimistic and curious character. He explores this new world with compassion and a healthy curiosity and respect for the inhabitants. Daniel is intellectual but he's also a bit of an oddball, which makes him a fun character, especially when paired with the more serious Jack character. Stargate is currently available to watch for free on Youtube with ads.
2 Days In The Valley (1996)
2 Days in the Valley focuses on several people through the course of 48 hours. It starts with Lee (James Spader) and Dosmo Pizzo (Danny Aiello) executing a murder. The film then diverts to show these two characters and several others who all intersect, leading to a big showdown.
James Spader plays a ruthless psychopath that is really good at his job as a hitman. 2 Days in the Valley feels like a movie that got him ready for roles like Red in The Black List. 2 Days in the Valley is a very entertaining black comedy that includes some big names like Jeff Daniels, Teri Hatcher, Eric Stoltz, and Charlize Theron. It's a film that keeps you amused and engrossed all the way through. 2 Days in the Valley is available to stream on Pluto.
True Colors (1991)
John Cusack and James Spader play Peter and Tim, two life-long friends. Their relationship starts rocky with them getting into a fight upon entering campus and then discovering that they are roommates. The two get over their initial differences and become best friends. As adults, Tim becomes an attorney and Peter seeks a political career. True Colors shows Peter's ambitions turn him into a power-hungry, corrupt man. He'll step on anyone to get to the top, including Tim.
If you're a Cusack fan and a Spader one then, you're in for a treat with True Colors. Cusack is subtle with his slow descend into corruption, which may make his performance more realistic than some of the flashier turn-to-the-darkside performances. Spader takes more of a sideline role as he doesn't really join the action until the final act. He's a man who wants to be good but often finds himself falling into the trap of revenge. True Colors is available on Amazon Prime.
White Palace (1990)
Susan Sarandon and James Spader star as Max and Nora in White Palace. She's in her 40s and he's in his 20s. Their romance begins when she seduces him. They're both dealing with a loss. For him, he's mourning the death of his wife and she is mourning her son, so at first it's more of a steamy affair but they grow to love each other. Max must gain the courage to let Nora become part of his life, and stop trying to hide her from his friends and family. Jason Alexander and Kathy Bates also have small parts in White Palace.
Max is a typical young professional, but he has a sort of loneliness about him because of the death of his wife that makes him an empathetic character. It's through Nora that he starts to enjoy life again. Nora and Max are an interesting couple because it does start a little sleazy, but their romance ends up feeling genuine due to Sarandon and Spader's performances. White Palace is available to stream on Peacock.
Mannequin (1987)
Mannequin is a movie starring Andrew McCarthy and Kim Cattrall, about a man who works as a department store window dresser. One night, the store's mannequin comes alive. The two start to fall in love.
Mannequin is peak-80s ridiculousness with such an insane, but entertaining story of falling in love with a mannequin who becomes a human sometimes. James Spader plays Mr.Richards, the manager of the department store. Spader matches the premise's energy and tone with his own exaggerated villain character. He feels like a baddie that you might find on a Scooby-Do episode or some Saturday morning cartoon.
James Spader gave so many great performances in the '80s and '90s, so if I included all of them, this list would be never-ending. If you need more to check out, watch Bad Influence, Bob Roberts, Wolf, and The Music of Chance. You can catch Spader on The Blacklist when it returns to NBC for its 8th season.
Your Daily Blend of Entertainment News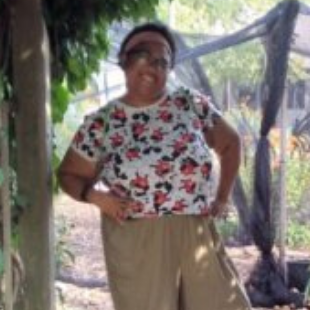 Spent most of my life in various parts of Illinois, including attending college in Evanston. I have been a life long lover of pop culture, especially television, turned that passion into writing about all things entertainment related. When I'm not writing about pop culture, I can be found channeling Gordon Ramsay by kicking people out the kitchen.