Upcoming Idris Elba Movies: The Suicide Squad And More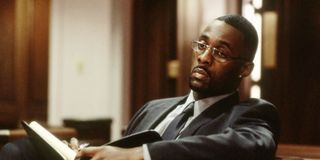 Stringer Bell, I mean Idris Elba has been one of the biggest names in show business for quite some time now thanks to career-defining roles in shows like The Wire and Luther as well as his work in movies like Beasts of No Nation, Hobbs & Shaw, and multiple appearances in the Marvel Cinematic Universe. And while the British-born actor, singer, and musician could sit back and collect those checks for all of those performances, he's not slowing down anytime soon. In fact, there are more Idris Elba movies coming out now than ever before.
The former guest star of The Office has no fewer than seven projects currently in some stage of development, including a small upcoming movie you may have heard of by the name of The Suicide Squad. All joking aside, Idris Elba is going to be extremely busy the next couple of years, and so now's the perfect time to prepare ourselves for all those movies we'll get to enjoy once it's safe to return to our local movie houses.
The Suicide Squad - August 6, 2021
Currently, there is only one upcoming Idris Elba movie with a release date (at least for now), and that is James Gunn's The Suicide Squad, which will serve as a soft reboot and sequel to the 2016 super-villain team-up Suicide Squad. Elba was originally supposed to be portraying Deadshot, replacing Will Smith in the process, but the British actor will now be playing Bloodsport instead. In the movie's universe, Bloodsport, real-name Rorbert DuBois, is serving a prison stint for taking a shot at Superman with a bullet made of Kryptonite, because why wouldn't one of the most heavily armed characters in all of DC Comics have a weapon and bullet for every scenario.
As it stands, The Suicide Squad will drop in theaters on August 6, 2021, but don't be shocked if the shuffling of release schedules recently were to force Warner Bros. to push it back to a later date. If it means anything, principal photography wrapped in February 2020, so it doesn't look like shut down film sets will have any impact on the release date, if changes end up being made. Also, James Gunn told Variety in April 2020 that he wasn't wasting any time during quarantine and was spending his time doing post-production work to avoid further delays.
Concrete Cowboy - TBD
Idris Elba is also set to appear in the upcoming drama from first-time director Ricky Staub by the name of Concrete Cowboy. The film, which has already been screened at the Toronto International Film Festival, centers on a young boy named Cole (Caleb McLaughlin of Stranger Things fame) after he moves from Detroit and takes up residence with his estranged father, Harp (Elba) in Philadelphia. In addition to learning about his father, Cole will also be thrown into the North Philadelphia urban cowboy subculture, which serves a tribute to the director's neighborhood and the culture that exists there, according to Deadline.
Unfortunately, there is no information on when we'll get to see Concrete Cowboy, but going off the premise, the cast, and the first look that has been going around, this one looks like it's going to bring the drama when it finally comes to theaters.
The Harder They Fall - TBD
Netflix has become one of the premier landing spots for highly-anticipated movies as of late, and so we can add the upcoming all-black western The Harder They Fall to that list. Just like with Concrete Cowboy, Idris Elba will be working with first-time director Jeymes Samuel in what Deadline described as a revenge thriller in which a character played by Lovecraft Country and Da 5 Bloods star Jonathan Majors sets out to find the man (Elba) who killed his parents decades earlier. Not much else is known about the plot right now, but the movie will feature talented actors such as Regina King, Lakeith Stanfield, and Zadie Beetz.
There is currently no release date, but since it will be released on Netflix, we probably won't have to wait as long as we would if The Harder They Fall planned on taking a more traditional route. One thing that is holding the movie back is the October 2020 positive COVID-19 test that shut down production. According to Deadline, the production was about five weeks in before it was halted due to the positive test.
Three Thousand Years Of Longing - TBD
Those who have always wanted to see how Idris Elba would look in a George Miller movie will soon be in hog heaven as the British actor is slated to appear in the Australian director's next project, Three Thousand Years of Longing. Admittedly, it would have been awesome to see Elba show up in the recently announced Imperator Furiosa stand-alone prequel, but this other Miller project sounds just as badass. According to The Hollywood Reporter, Three Thousand Years of Longing will be an epic love story, but there's nothing much else to go on at this time besides that Tilda Swinton will be co-starring alongside Elba.
The movie, which will be released domestically by MGM, is expected to be filmed in Australia, London, and Istanbul, according to the THR report. There are no details on when production will get underway, who else will be featured, or when we will be able to see George Miller's mysterious film.
Heads Of State - TBD
We haven't even seen Idris Elba and John Cena team up in The Suicide Squad, but we're already wanting more from the British star and wrestler-turned-actor. And guess what, that's exactly what we'll get. No, it's not a buddy movie involving their respective characters from the Fast & Furious franchise (though how awesome would that be?), but instead it will be a project that is currently going with the title Heads of State. There aren't any plot details at this stage in the game, but one Deadline report did describe the project as a "'90s style two-hander" with a "high octane premise" that comes off like a combination of Air Force One and Hobbs & Shaw. Sign. Me. Up.
There is no word on when production on Heads of State will get underway, but when the movie is finished and ready for release, it will be distributed by Amazon Studios. However, it remains unclear as to whether the badass buddy movie involving the most ruthless drug kingpin in the history of Baltimore and Mr. Loyaly, Hustle, and Respect will be available as a streaming option on Prime or if it will go the traditional theatrical route. Either way, it's Idris Elba and John Cena.
Beast - TBD
We've seen Idris Elba go toe-to-toe with some pretty formidable foes in the past (Matthew McConaughey's Randall Flagg, Thanos in Avengers: Infinity War, our sanity in Cats), but it now appears that the Hobbs & Shaw star will be taking on a lion. Yes, a lion. According to Deadline, Elba is set to appear in Beast, a survival thriller from Balthasar Kormákur, director of Adrift. Based on a script by Rampage's Ryan Engle, the movie is being described as something similar to the 2016 Blake Lively thriller The Shallows, the one where she had to fend off a great white shark. Besides that, not much is known about this superbly ridiculous premise.
Considering Beast was announced in the final days of September 2020, there's still a great deal of uncertainty surrounding the project and there are currently no details about when it will enter production or who will be starring alongside Idris Elba. But… it does have a man fighting a lion, so there's that.
A Luther Movie?
It seems like there has been talk of a Luther film adaptation since around the time the BBC police drama first hit the airwaves back in 2010, but nothing has ever come of that talk. And with the show being known for taking extended breaks between seasons (two-year gaps between Season 2 and Season 3; three years between Season 4 and Season 5), we would honestly be lucky to get a movie. But then came remarks made by Idris Elba at the Virgin Media BAFTA Television Awards (via Variety) in July 2020 where the star of the show said that it was "happening."
Details about the Luther movie are pretty much non-existent at this point in time, but honestly, fans of the long-running crime series will take anything as long as it involves Idris Elba playing John Luther again. An appearance from Alice Morgan (Ruth Wilson) wouldn't be too bad either.
Those are all the upcoming projects involving Idris Elba in some shape or form. Which one are you most excited to see and why is it Heads of State. Make sure to sound off in the comments below.
Your Daily Blend of Entertainment News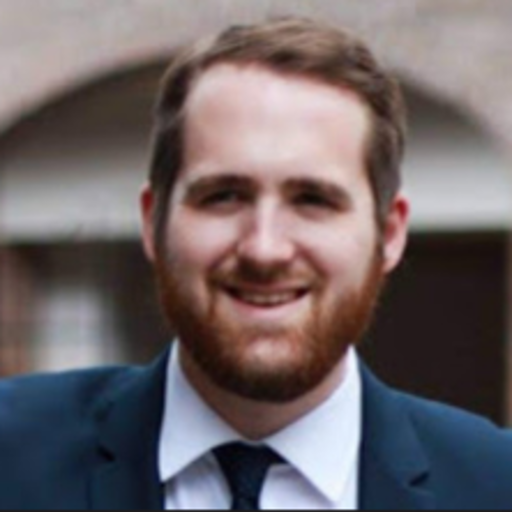 Philip grew up in Louisiana (not New Orleans) before moving to St. Louis after graduating from Louisiana State University-Shreveport. When he's not writing about movies or television, Philip can be found being chased by his three kids, telling his dogs to stop barking at the mailman, or yelling about professional wrestling to his wife. If the stars properly align, he will talk about For Love Of The Game being the best baseball movie of all time.