5 Fantastic Beasts Characters The Sequels Need To Show More Love For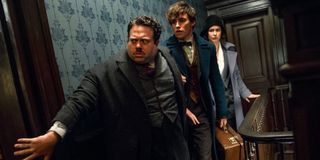 (Image credit: (Warner Bros))
In recent weeks, the Fantastic Beasts films have returned to the forefront in light of Warner Bros' decision to replace Johnny Depp as Gellert Grindelwald with another actor. Right now, word is Mads Mikkelson of Hannibal and Doctor Strange is being lined up to take on the role of the dark wizard as the production of the third film continues rolling. But honestly, the Grindelwald change-up pales in comparison to my other worries about the franchise. I know, I know, Newt would say "worrying means you suffer twice," but we have until 2022 until the next movie now, so we're already set up to do just that.
Ok, so the studio made a decision based on Johnny Depp's court case. It's easy enough to write in Grindelwald as someone who shapeshifts once again, perhaps to remain hidden in plain sight. It actually might be quite cool to see multiple actors take on the same villain across three movies in this rare case. As the movie philosophy coined by Roger Ebert goes, "A movie is only as good as its villain." So sure, in theory it makes sense for us to direct attention to the future of Fantastic Beasts in terms of its Grindelwald. Yet, in this instance, I would argue that the heart of the franchise lies in its heroes; heroes that were greatly sidelined from some TLC in the 2018 sequel. Let's talk about the Fantastic Beasts characters that I hope we'll be talking more about as the franchise progresses.
Queenie Goldstein
First up is Ms. Queenie Goldstein. The character played by Alison Sudol debuted as a fan favorite when 2016's Fantastic Beasts and Where To Find Them first hit theaters. But the way Crimes of Grindelwald left her raised eyebrows that don't inspire confidence for the velvet-wearing and bubbly younger sister of Tina Goldstein. Not only does the mind reader's role in the franchise become lost in her relationship with Jacob Kowalski (flipping the script away from her vital actionable role in the first film), but she's revealed to be a brainwashed follower of Grindelwald in the third act twist.
My fear here is that Queenie will simply become this plot device and agent of drama for the main cast, who are on their way to fight Grindelwald's plan in the third film. I can just see it now: it will be something to the effect of Newt and the gang breaking into a secret facility where Grindelwald's followers are stationed, and Jacob or Tina having to confront her. Due to their love for her, they will not be able to complete their mission, but someone else on the Dark Side (so to say) will have the upper hand. Let's hope I'm wrong. Either way, Queenie deserves a lot better.
Nagini
There's been controversy on top of controversy as of late when it comes to J.K. Rowling's work as a whole, and it's not confined to the Fantastic Beasts movies. One particularly troubling one fans have been vocal about is the author's use of Asian characters in her stories. When Claudia Kim was cast as Nagini for Crimes of Grindelwald, the outrage was regarding the fact that one of the franchise's only women of color is doomed to become a subservient Horcrux at the bidding of Lord Voldemort.
Following Crimes of Grindelwald, Nagini's role in the franchise seems uninteresting and pointless in my opinion. Despite the controversy, I was curious how Fantastic Beasts might expand her storyline into something more, but so far, she looks like she's purely there to stand next to Ezra Miller's Credence and look pretty. Although the character of Nagini has its haters, I think if Fantastic Beasts also showed some more love for her and fleshed out her story in an interesting and meaningful way, she could perhaps be redeemed.
Tina Goldstein
Is it kind of sad that this list is focusing on the "main characters" in Fantastic Beasts? A strange thing happened in Crimes of Grindelwald after the delightful crew of Newt, Tina, Queenie and Jacob were formed in the first film. The 2018 sequel chose to focus on Grindelwald and Credence more closely, along with business back at Hogwarts with Jude Law's Dumbledore, Zoe Kravitz's Leta Lestrange and Newt's brother Theseus also taking priority. But when Crimes of Grindelwald rolled around, Tina Goldstein really failed to make a lasting impression as a character despite, again, having shown some potential in the previous film.
Tina could really be the heart and secret weapon of Fantastic Beasts if given the chance, but the politics of Dumbledore vs. Grindelwald has really clouded her story. As expressed earlier with Queenie, I'm afraid she'll also be used as a plot device for a grand scheme of light vs. dark, rather than the filmmakers creating a character we met in the first movie. Tina was an endearing character with something sweet blossoming between her and Newt, not to mention she has an interesting dynamic with her sister and in the larger Wizarding World situation at hand.
Newt Scamander
That's right, my wishes for the series go straight up to the top with Eddie Redmayne's Newt Scamander, who is technically the face of the series, but was majorly buried in other storylines when it came to The Crimes of Grindelwald. Newt is arguably the most interesting character in the entire series, played expertly by the Theory of Everything Oscar winner. But somehow, as the whole Dumbledore/Grindelwald storyline butted in, he's been sidelined big time, and this is a major complaint fans have as a whole about Fantastic Beasts moving forward. Word on the street is he won't be the main character in the series moving forward either, but fingers crossed that the sequels can still do the work necessary to make him compelling to watch.
Uh… The Actual Fantastic Beasts
This point is an extension of the Newt Scamander point in a lot of ways, because when we look ahead to where the franchise is going, it seems to be caught between two ideas here. A fantastical tale about an awkward man and the beasts he finds and saves around the world, and a ruthless and dangerous battle between two wizards following an intense young romance. Fantastic Beasts is going with both options, with the first movie focusing on the first idea and the sequel dealing with the other. But still, it's called Fantastic Beasts. And while these creatures were present in both movies, it's beginning to feel like that's not what the movies should be called. The point being, can we put at least some of the spotlight back on these amazing creatures, if not the majority of it?
Of course, we'll have to see! Fantastic Beasts 3 is currently filming and expected to hit theaters on July 15, 2022. In the meantime check out all the movies coming out next year with CinemaBlend's 2021 release calendar.
Your Daily Blend of Entertainment News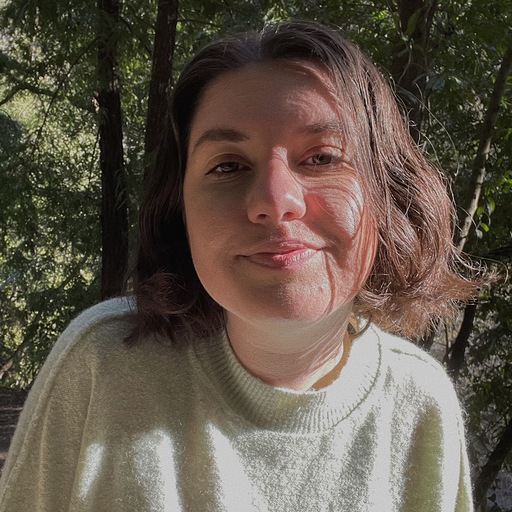 YA genre tribute. Horror May Queen. Word webslinger. All her writing should be read in Sarah Connor's Terminator 2 voice over.