The Biggest Issues Some Harry Potter Fans Have With The Fantastic Beasts Movies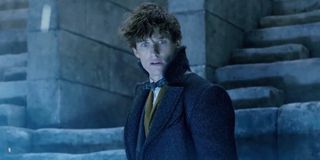 (Image credit: (Warner Bros))
Alright, so the Harry Potter series is a tough act to follow. Something has to, right? There's just no way the franchise would end then and there after the movie adaptations of J.K. Rowling's success became a cultural staple. Thus 2016's Fantastic Beasts and Where To Find Them kicked off a new era of Wizarding World movies. It's since been followed up by 2018 sequel Crimes of Grindelwald and the third of five planned movies is set to begin filming shortly.
But over the years, the Fantastic Beasts movies have proved to be a divisive addition to the Wizarding World of Harry Potter. There are a number of fans who have some major issues with the direction the series of films has gone down so far. This is without the mention of the various controversies that have surrounded the author in recent weeks and casting controversies for Johnny Depp's Grindelwald and Claudia Kim's Nagini. Let's talk through what some Harry Potter fans are not fond of about Fantastic Beasts:
Newt Scamander Is A Great Character But He Is Being Sidelined
One of the central problems Fantastic Beasts has been criticized for is how it handles its protagonist… or lack thereof. Yes, Eddie Redmayne's Newt Scamander is the face of the franchise but by the end of the second film, it doesn't particularly feel like the storyline is about him at all. Fans love how compelling Newt is, especially because he is an unlikely hero who subverts male masculinity and is on the autism spectrum. Many fans are concerned about this protagonist problem. As one columnist explains:
The first movie focused on the sweet Hufflepuff as he protects his beasts, but the second movie is placing him in the background. Producer David Heyman even told us Newt probably won't be at "the heart of all of them." The focus is shifting to Credence and Grindelwald. Fans are upset:
This is certainly a valid concern for fans to have. It does feel as if the first film introduced an exciting character in terms of Newt's gentle motives to save beasts of the wizarding world. Going forward, the franchise doesn't seem to be living up to the title. The franchise is instead moving over to focus on the famed duel between Grindelwald and Dumbledore. The quote from Heyman is particularly concerning to me because a franchise needs focus to succeed. Fans care about Newt Scamander and attention is being shifted elsewhere.
There's A Dumbledore And Grindelwald Problem
Speaking of the relationship between Grindelwald and Dumbledore the Fantastic Beasts movies are expected to delve into during the span of the franchise, fans have a problem with this too. Back in 2007, J.K. Rowling revealed she "always thought of Dumbledore as gay" and disclosed that he "fell in love" with a bad wizard named Grindelwald. Years later when it was announced Grindelwald and Dumbledore were confirmed to be sharing the screen in 2018's Crimes of Grindelwald fans expected the story would then explore this relationship between them. But when the movie came out, their storyline was not given an ounce of romance and glossed over.
Months after the release of Crimes of Grindelwald, J.K. Rowling went on to explain their "incredibly intense," "passionate… love relationship." She went on to explain how uninterested she is to explore the sexual side of their relationship because "One never knows really what the other person is feeling. You can't know. You can believe you know." In other words, fans are just supposed to read between the lines here. This has sparked heavy discourse within the Harry Potter fandom. Check out these Twitter responses:
Rowling's relation with inclusivity has since been amplified after her viral comments on the transgender community. That aside, there is credible reason for fans to be worried about how this aspect of the franchise is handled. Now, its understandable that Fantastic Beasts would not heavily lean into the sexual element of the Dumbledore and Grindelwald relationship, but so far it seems like their connection is being placed behind so many closed doors that it may not be a compelling enough story for fans to follow at all. But, we'll have to see how it pans out. There's more story to tell.
Fantastic Beasts Conflicts With The Harry Potter Timeline… A Lot
Now let's get to perhaps the biggest pet peeve of the Fantastic Beasts franchise to many Harry Potter fans. Despite the films being written by J.K. Rowling herself, there's a number of glaring continuity errors that have ramifications for the rest of the series. The biggest offender of Rowling's timeline error is the Credence twist that connected him to the Dumbledores. The long lost brother of Albus was 1) never mentioned and 2) does not match up with mamma Dumbledore's death in 1899. Fans might let it pass if it was just regarding Credence since it might be a manipulative lie by Grindelwald. But there's a number of them.
Another example is the cameo of Professor McGonagall at Hogwarts in 1927. The books tell us the Hogwarts professor had been teaching for 39 years as of the '90s, so would she have even been born in the '20s? Sure it's just a detail, but it's troubling fans. As Harry Potter fan site MuggleNet said:
The inconsistencies don't stop there for the Fantastic Beasts movies. As far as issues go, I think we're going three for three here as things currently stand. Rowling's consistencies is another legitimate concern. If these movies alienate hardcore fans and confuse casual moviegoers, who exactly are they for?
The series is coming off the lowest reviewed movie set in the Harry Potter world with Crimes of Grindelwald and has some room to grow. Hopefully the franchise can turn itself around on a more exciting course when its third movie comes out. What are your feelings about the Fantastic Beasts movies all things considered? Can you see past these big issues? Vote in our poll below and stay tuned here on CinemaBlend for news on the franchise.
This poll is no longer available.
Your Daily Blend of Entertainment News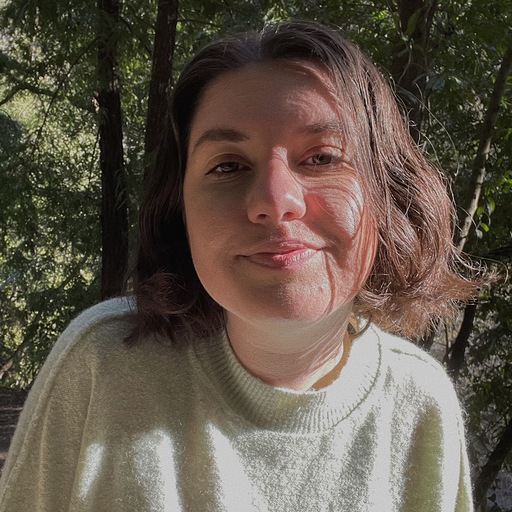 YA genre tribute. Horror May Queen. Word webslinger. All her writing should be read in Sarah Connor's Terminator 2 voice over.