What's Going On With That FKA Twigs And Shia LaBeouf Lawsuit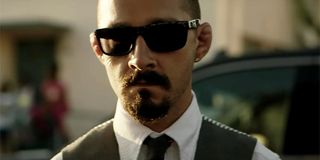 Hollywood is pretty familiar with its stars getting involved with one another, and while plenty of these celebrity relationships simply end, some end in chaos. This seems to ring true for Shia LaBeouf and FKA Twigs, whose nine month relationship has resulted in legal proceedings. LaBeouf is no stranger to scandal, but now the former Disney star has been accused of abuse in the suit filed by his ex-girlfriend/Honey Boy co-star. The lawsuit was filed back in December and claims LaBeouf both mentally and physically abused, as well as sexually assaulted, FKA Twigs. Both celebrities have spoken out since the suit has gone public.
According to Us Weekly, Shia LaBeouf's attorney submitted a case management statement last month that disputes the allegations made by FKA Twigs and states that he is open to mediation. This, for the most part, stays in line with LaBeouf's most recent statements. After having read the lawsuit, LaBeouf stated that although most of what was laid out by his ex-girlfriend never happened, he did accept responsibility for the things that did occur.
However, both the Transformers star and his lawyer made somewhat different statements back in December when the lawsuit was newly filed. LaBeouf spoke of his alcoholism and aggression, saying he has a history of hurting both himself and the people in his life. His lawyer made a statement that LaBeouf desperately needed help that long term inpatient treatment could give, and that he was seeking that help.
As well as doubling down on his denial of the abuse specifically laid out in the lawsuit, the statement also says LaBeouf would not be opposed to going to mediation over the case. If mediation over the case happens, it is possible this proceeding never goes to court as long as both parties reach an agreement. Mediation can be tricky to tackle in cases of abuse accusations, as the victim may not wish to engage so closely to the alleged abuser. FKA Twigs could decline to participate in mediation and take the case to a courtroom.
Although the actions laid out in the lawsuit are only accusations and allegations for now, other women have spoken out in solidarity with FKA Twigs. Both Sia, who has previously had a relationship with Shia LaBeouf, and Karolyn Pho, another of LaBeouf's ex-girlfriends, have made claims of being on the receiving end of abuse from the actor. Netflix and possibly even his most recent partner have seemed to wash their hands of LaBeouf.
FKA Twigs released a statement after filing the lawsuit saying one reason she decided to go through with making her story known was that she wanted to help people understand that anyone can be caught up by an abusive relationship. Even though she had the money and means to leave the abuse, she did not. This is common for people who go through emotional and/or physical abuse.
The outcome of the lawsuit filed by FKA Twigs against Shia LaBeouf is, of course, yet unknown. At the very least, FKA Twigs hope it will spread understanding about a historically taboo subject and give voices to those who believe they have none because anyone, even a celebrity, can be a victim of domestic violence.
Your Daily Blend of Entertainment News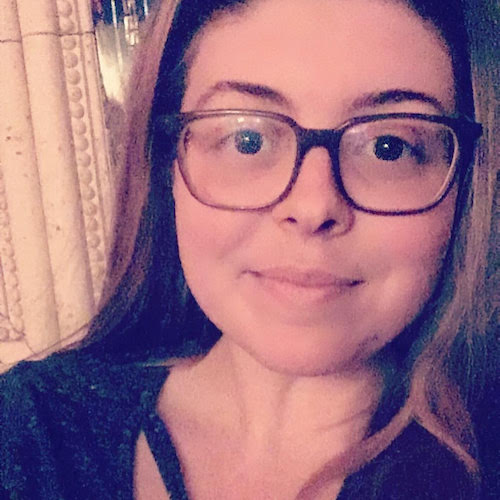 Constantly thinking about books, coffee, and the existential dread I feel from Bo Burnham's Inside. While writing I'm also raising a chaotic toddler, who may or may not have picked up personality traits from watching one too many episodes of Trailer Park Boys.