Another Major Theater Chain Just Filed For Bankruptcy, But It's Not All Bad News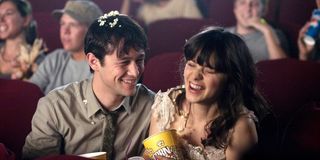 For many of you who are inverted in the movie-going industry, March means South By Southwest, and SXSW means the Alamo Drafthouse. Sure, the Alamo has grown to be a national chain with key locations in New York and Los Angeles. But it's the franchise's flagship locations in Texas, specifically Austin where South By Southwest takes place, that are dear to the hearts of film-festival attendees. So today's news that the company is filing for Chapter 11 bankruptcy brings a level of sadness with a small silver lining of good news.
The Alamo Drafthouse, as part of its financial maneuvers, will sell off its assets to Altamont Capital Partners as part of its Chapter 11 bankruptcy filing, according to a report in Variety. The trade notes that the sale will include "substantially all of its assets," though it notes that Alamo Drafthouse founder Tim League will stay on and stay active with the company.
Now for the good news, at least on the surface. Deadline notes in its story on the Alamo Drafthouse bankruptcy that this move is being made in an effort "stabilize" the business model, and that the majority of the theater chains 37 locations will stay open and continue along as usual.
However, it is being reported that some key locations in the Alamo Drafthouse chain will be closed down, including the Alamo Ritz, a significant player in the theatrical screenings held during South By Southwest. This news was devastating to audience members who enjoyed visiting the theater for Midnight screenings during the Spring film festival.
Is this a blip on the landscape, or another shoe to drop on the theatrical industry? We remain stuck in a limbo where some films are opening (the animated feature film Tom & Jerry led the box office last weekend, despite also being on HBO MAX where families could stream it). And it could be another month or so before major blockbusters open in theaters, coaxing larger audiences to come back.
The Alamo Drafthouse needed financial solutions to stay afloat. What will the Regals and AMCs of the world do while they wait on word from Black Widow, F9 and Top Gun: Maverick, to ensure that they are opening this summer, and preparing to pack in crowds (under restricted guidelines, no doubt)?
There has been a steady stream of good news with regards to the virus, and the distribution of vaccines that should allow audiences to return to movie theaters and feel safe doing so. Since that's the case, I'm viewing the financial issues of a relatively small chain like Alamo as a blip, though it's a costly blip because it leads to the closure of spaces like the Alamo Ritz in Austin, a theater I personally loved and will miss very much.
Managing Director at CinemaBlend. ReelBlend cohost. A movie junkie who's Infatuated with comic-book films. Helped get the Snyder Cut released, then wrote a book about it.
Your Daily Blend of Entertainment News
Thank you for signing up to CinemaBlend. You will receive a verification email shortly.
There was a problem. Please refresh the page and try again.