5 Biggest Differences Between Disneyland And Its (Sort-Of) Clone The Magic Kingdom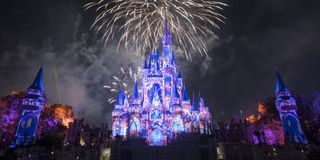 When Disneyland opened in 1955, it was unlike anything the world had seen when it came to amusement parks. Disneyland was an entirely new thing, and while it had some bumps in the early days, it eventually became a massive hit. So when Walt Disney announced a new project in Florida in the 1960s, of course a new version of Disneyland was planned to be part of that.
50 years ago this October, the "East Coast Disneyland," officially called Magic Kingdom, opened to guests, and while anybody who had ever been to Disneyland would certainly recognize the general layout of the park, there were a number of significant differences as well. While there are almost more small differences than it's possible to count, here are the major differences you'll find between the parks. If you know one of them well, but are planning to visit the other, it's good information to know.
How To Get There
The first big difference between the two parks you'll find happens before you ever actually arrive, because the way you get into the park is drastically different.
Disneyland: Disneyland, being located right in the middle of Anaheim, is surrounded by hotels, both those owned by Disney and others. If you're staying close by, you can walk right up to the gate of the theme park. Otherwise, you can drive in and park in either one large parking lot on one side of the theme parks, or a parking garage on the other. From there, you can take a bus or tram, or simply walk the couple of blocks to the front door.
Magic Kingdom: Magic Kingdom is found on the shore of Bay Lake, and so getting to that theme park is a bit more involved. While there is a massive parking lot for Magic Kingdom, it will only get you as far as the Transportation and Ticket Center. From there, you have a choice to either hop on a bus, take the monorail or take a boat across Bay Lake to the theme park. If you're staying at a Walt Disney World hotel, the bus heading to the Magic Kingdom will take you directly to the park.
Liberty Square Vs. New Orleans Square
Most of the major lands at Disneyland and Magic Kingdom are identical in name. Each one has a Fantasyland, Frontierland, Adventureland and Tomorrowland. However, there are a few differences in those lands, and one of the most significant is that both parks contain a "Square," but what that represents is very different depending on which one you're in.
Disneyland: In California, you'll find New Orleans Square, which includes two major attractions: Pirates of the Caribbean, and the Haunted Mansion. The food and music you'll find in the land give the place a Dixieland vibe that's quite fun. You'll find some of Disneyland's best restaurants here as well. New Orleans Square is found in the back of the park, accessible via either Adventureland or Frontierland, but as the land was originally carved from Frontierland, there's no direct access from the hub.
Magic Kingdom: Because Florida is so close to New Orleans, it was felt that creating a New Orleans themed area in Magic Kingdom was unnecessary. Instead, the park took inspiration from an unused idea for Disneyland focused on colonial America. Liberty Square is designed to look America in the late 1700s. The Haunted Mansion is still here, but the exterior has been given an overhaul to match this land's aesthetic. Pirates of the Caribbean isn't here, though it can be found in Adventureland. Instead, the second attraction is the Hall of Presidents. Liberty Square is a small land, but it's treated like it's something bigger here as it's accessible from the hub.
The Lands You'll Only Find In One Park
While Disneyland and Magic Kingdom more closely resembled each other 50 years ago when Disney World opened, that's become less true over time. In fact, there are entire lands now found in one park that you won't find in the other.
Disneyland: There are three different lands you'll find here that you won't find at Walt Disney World, though you'll still find most of what can be found there elsewhere at Disney World. Critter Country, found in the back corner of Disneyland and containing Splash Mountain and The Adventures of Winnie the Pooh, is past New Orleans Square, and there is no equivalent location at Disney World. Star Wars: Galaxy's Edge also exists at the California park, but it's not part of Magic Kingdom. The one land completely unique to Disneyland is Mickey's Toontown, where Roger Rabbit's Cartoon Spin is located and many character photo ops are available.
Magic Kingdom: While Critter Country doesn't exist in Florida, the two attractions found there do exist elsewhere at Magic Kingdom. Likewise, Galaxy's Edge isn't there, but a functionally identical location does exist at Disney Hollywood Studios. The closest thing Magic Kingdom has to a completely original location is the Storybook Circus area, which a sub-land in Fantasyland that doesn't exist in California, and everything, with the exception of the Dumbo the Flying Elephant ride, is only found here.
Frontierland
Both Disneyland and Magic Kingdom have a Frontierland, but of all the differences between the different lands in the two parks, Frontierland may be the most notable. The two locations share a name and one ride, and the rest is very different.
Disneyland: Frontierland is one of the main lands found in the park, and while its only major attraction right now is Big Thunder Mountain Railroad, the mirror image of which does exist at Magic Kingdom, the land simply feels more important at Disneyland. It's available right up off the hub, which isn't the case at the other park.
Magic Kingdom: By comparison, Frontierland at Magic Kingdom feels more like Critter Country at Disneyland. It's hidden away in the back corner and you have to walk through either Liberty Square or Adventureland to even get there. Also, like Critter Country, this is where you'll find Splash Mountain. However, Magic Kingdom's Frontierland does have one thing you'll no longer find at Disneyland: the Country Bear Jamboree.
Matterhorn
We could make an entire list of every single attraction that's only found in one park or the other, or the ways that they are different between the two parks, but most of them probably won't drastically change your experience in either park. However, one attraction that is literally iconic in one park, yet doesn't exist in the other... except that it sort of does.
Disneyland: The Matterhorn Bobsleds was the first roller coaster built at Disneyland, and the massive mountain still exists today. The attraction has undergone numerous renovations over the years, so it isn't quite the same ride it once was. But the exterior has remained largely unchanged, making the mountain a key part of the Disneyland skyline, and it's even part of fireworks shows.
Magic Kingdom: However, the skyline of Magic Kingdom is very different because there is no Matterhorn mountain, which is not to say that the ride doesn't exist there. One other difference between the two parks is that while they both have a Space Mountain, the rides are quite different. Magic Kingdom's Space Mountain is actually more of an evolution on the Matterhorn, so if you want that sort of experience in Florida, that's the place to get it.
With the recent news that Disneyland resort could be getting a significant facelift in the coming years, these two parks will continue to diverge. But at their respective cores, you'll find Main Street U.S.A. leading you to a magical castle. As long as those places are there, and you can visit Tomorrowland, Fantasyland, Adventureland and Frontier land, Magic Kingdom and Disneyland will continue to feel more alike than different.
Your Daily Blend of Entertainment News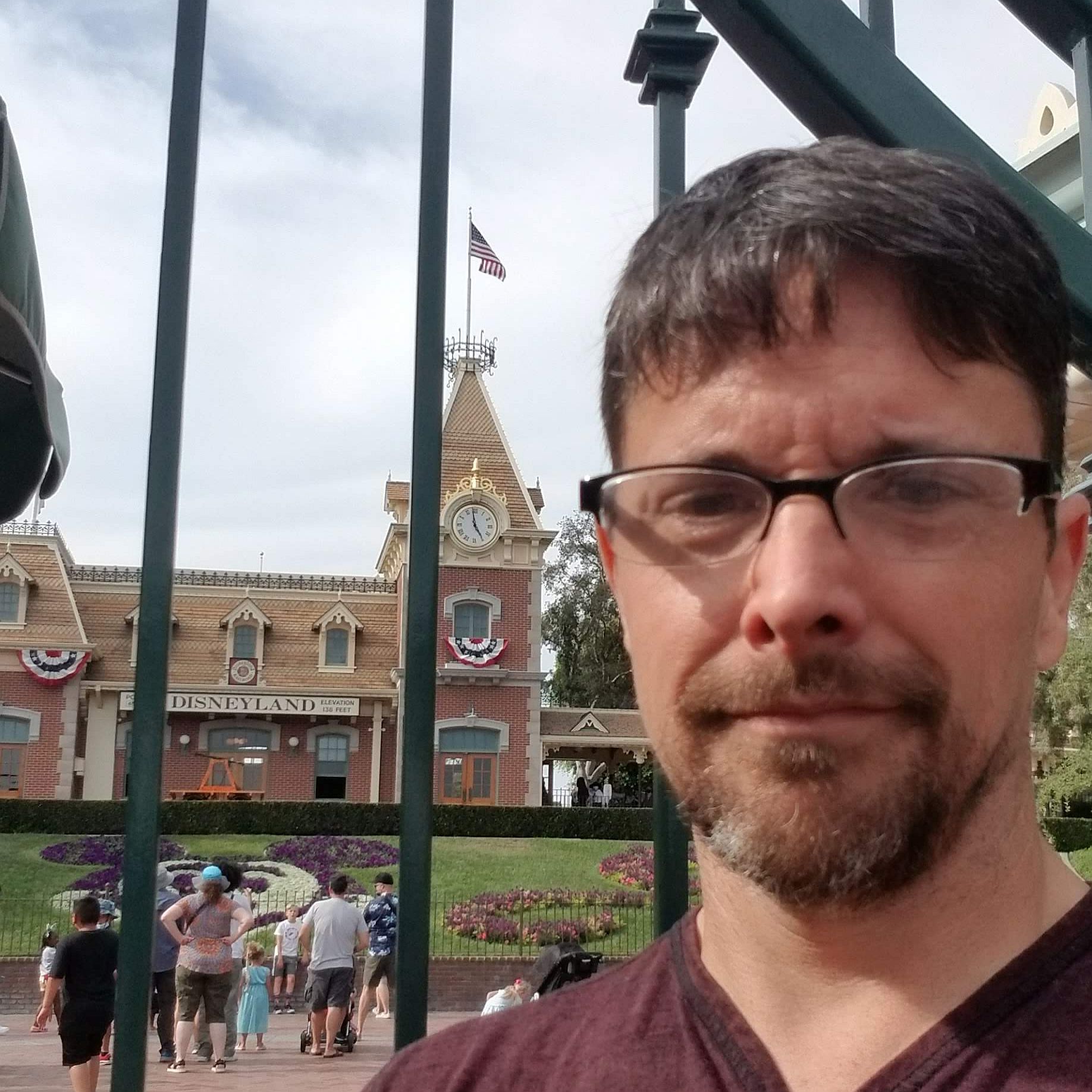 Content Producer/Theme Park Beat
CinemaBlend's resident theme park junkie and amateur Disney historian. Armchair Imagineer. Epcot Stan. Future Club 33 Member.