Frozen At Disney World: What To Do At WDW For Fans Of Anna And Elsa
Everything a Frozen fan needs to have the perfect Walt Disney World vacation.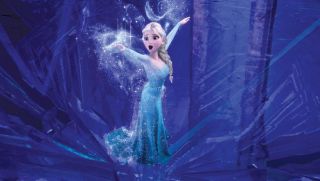 (Image credit: Disney)
A trip to Walt Disney World is a chance to lose yourself in your favorite Disney stories. Whether you love classic Disney animation, Star Wars, Marvel, or any other corner of the massive Disney empire, there's something, somewhere for you to experience that will make you feel like you're living inside your favorite movie. And while Disney has been doing this for decades, few films have built quite the fan base as Frozen. From the first massive hit movie, it was clear that Disney Animation had another classic on their hands, but it's hard to imagine anybody was quite prepared for the phenomenon that Frozen has become.
So if you're a serious Frozen fan, and you want to see everything that Walt Disney World has to offer, get ready, because, perhaps unsurprisingly, there's a lot of Frozen to go around. While you won't find much of anything Frozen related at Disney's Animal Kingdom, that's basically the only place in all of Disney World that doesn't have something worth checking out. Here's a rundown of basically all things Frozen at Walt Disney World.
Frozen At Epcot
Frozen is one of Disney's fairy tales full of princesses, and as such, one might expect that most Frozen-related attractions are found at Magic Kingdom's Fantasyland. However, the truth is that the real home of Frozen at Walt Disney World is at Epcot. There, in the World Showcase, you'll find the Norway pavilion, and since The Snow Queen, which was the basis for Frozen, is a Scandinavian fairy tale (Hans Christian Andersen was Danish but never mind), that's where you'll find Frozen's home.
Frozen Ever After - Ride/Attraction
There is one ride based around Frozen found at Walt Disney World. Frozen Ever After is a boat-based dark ride that took over the previous attraction in that location, Maelstrom. The ride vehicles and the route have remained the same in the attraction, but instead of a general look at Norway's history and culture, everything is based around Frozen. Rather than being a simple retelling of either Frozen movie, Frozen Ever After just allows guests to float through the world of Frozen, seeing Elsa's ice castle, hearing "Let it Go" and also seeing Anna, Olaf, Marshmallow, and the rest. The voice cast from the film all reprise their roles for the ride so it really feels like you're inside Arendelle. Although, it has to be said the version of Happily Ever After coming to Hong King DIsneyland, looks even better.
Frozen Characters In Epcot
If seeing Anna and Elsa in animatronic form isn't good enough you can meet the "real" people for a photo op, also found at the Norway pavilion. Anna and Elsa have taken up residence at the Royal Sommerhaus, and they can be found there more or less all day, everyday. While maybe not as popular as they were when they first arrived, Anna and Elsa are still among the most popular characters in the park for photos, so that's something to keep in mind.
The Wandering Reindeer - Photopass Location
Previously, The Wandering Reindeer was a gift shop that guests meeting Anna and Elsa would exit through. However, the location remained closed following Disney World's pandemic period. The Wandering Reindeer is open once again. Now, it's a Frozen themed Photopass location. Photopass photographers are on hand to take your picture in front of a wintery backdrop and they can add a bit of Frozen magic to your pictures with a Magic Shot that will add Frozen 2's fire spirit Bruni to your pics.
Frozen Ever After Dessert Party (Currently Unavailable)
If Frozen-themed food is what you're looking for then you may want to consider dropping some extra money on a special ticketed event. Prior to Disney World's pandemic closure, Epcot hosted the Frozen Ever After Dessert Party, which gave guests a special location in which to view fireworks while tasting delicious desserts. Followed by a ride on Frozen Ever After. This special dessert party has not yet returned to Epcot, but no other similar event has replaced it, so we're holding out hope it may still return.
Kringla Bakeri Og Kafe
If you want some Frozen food, but aren't looking to spend too much to get it, visit the Norway Pavilion bakery. While the bakery's main menu is more inspired by the traditional foods of Norway than any particular animated Disney movie, they usually have at least a couple of special Frozen-inspired items that you won't find anywhere else.
Frozen At Disney's Hollywood Studios
Hollywood may be a long way from Norway, but there's still plenty of Frozen fun to have at Disney's Hollywood Studios. The second of the two Frozen attractions is here along with the second big meet-and-greet opportunity, because there's one member of the Frozen cast who would probably love living in sunny Southern California rather than cold Arendelle.
For the First Time in Forever: A Frozen Sing-Along Celebration
If there is a single reason that Frozen is so beloved, it's probably the music. The first Frozen soundtrack absolutely blew up thanks to the power of "Let it Go" and Frozen 2's music, while maybe not hitting quite the same level (because how could it) still has some truly great songs. Get together with other Frozen fans here and belt out all your favorites. A combination of movie scenes, live-cast members, and sing-along lyrics on-screen combine to make singing your favorite Frozen song a breeze. Do you want to build a snowman?
Frozen Characters At Disney's Hollywood Studios
Once you've received Anna and Elsa's autographs, you can go to where Olaf the Snowman is enjoying the summer in Hollywood. He can be found in the Echo Lake area of Hollywood Studios meeting guests. Fans who want to give Olaf a warm hug won't want to miss this one.
Frozen Fractal Gift Shop
And once you've met Olaf, you can head over to the Frozen Fractal Gift Shop to pick up Frozen merch This Frozen-themed gift shop has reopened, making it perhaps the best place at Disney World to load up on Frozen-themed gear.
Frozen At Magic Kingdom
Magic Kingdom is the home to Fantasyland and most Disney Princesses, and so, you can be sure that Anna, Elsa, and more from Frozen can be found in Walt Disney World's first and most popular theme park. Not only can you see them, if you wish, you can be them.
Mickey's Magical Friendship Faire
Mickey's Magical Friendship Faire is a stage show that takes place in front of Cinderella's Castle throughout the day at Magic Kingdom, and it brings many of your favorite Disney characters together. Of course, you'll get Mickey, Minnie, Donald, Goofy, and the rest of the core Disney gang, but you'll also meet Flynn and Rapunzel, Tiana and Naveen, and yes, Anna, Elsa, and Olaf as well.
Disney Festival of Fantasy Parade
There are few parades like Walt Disney World parades. The floats are always a sight to behold, showing off some of the coolest things that Walt Disney World can do, and to be sure when there's a parade at Magic Kingdom, Anna and Elsa will be there. The pair have their own float in the Festival of Fantasy parade And it's sure to be a magical experience for everybody.
Happily Ever After Fireworks
There's no better way to end an evening at any Walt Disney World park than with a nighttime spectacular and there may be none better than the Happily Ever After fireworks show at Magic Kingdom. Between the music and the projection mapping on Cinderella's Castle you'll see and hear all your favorite Disney characters, but you'll see your Frozen friends more than once, and hear a verse of a spectacular cover of "Love is an Open Door" that for some reason has never been released as a single anywhere and that needs to be remedied.
Bibbidi Bobbidi Boutique
If simply seeing Anna and Elsa or experiencing an attraction with Anna and Elsa isn't enough, then maybe you need to be Anna or Elsa. You can, or at least, your kids can, if you visit the Bibbidi Bobbidi Boutique, where children can be transformed into their favorite Disney characters, and of course, the women of Frozen are two of the most popular choices.
Frozen At Blizzard Beach Water Park
While there are four full theme parks at Walt Disney World there is so much more to experience there, including two separate water parks. Fun with Frozen can be found there as well.
Frozen at Tike's Peak
Walt Disney World did take advantage of the fact that it was forced to close large portions of its parks during the global pandemic by using the opportunity to do some significant refurbishment. One of the places that saw a lot of work done was the Blizzard Beach water park. Specifically the Tike's Peak childrens' area was given a Frozen themed makeover that includes Olaf, the snowgies, and child versions of Elsa and Anna decorating the pool area.
Other Walt Disney World Resort Locations
While the theme parks are, of course, the core of the Walt Disney World fun, there is a lot more to do on the Walt Disney World property than just go on rides. If you need even more Frozen in your vacation check out these options.
Fantastically Frozen Celebration Basket
Disney Floral and Gifts is the official florist of Walt Disney World, and through them, you can get all manner of gift baskets and other special items. One of them is the Fantastically Frozen Celebration Basket, which includes a collection of delicious snacks as well as other Frozen merchandise, including a plush Olaf, dolls of Anna and Elsa, and even a Frozen storybook. It's the perfect gift to have waiting in your Walt Disney World resort hotel room for that special Frozen fan.
The success of Frozen 2 shows that the popularity of Anna and Elsa isn't going anywhere. Frozen is getting its own land at Disneyland Paris and Hong Kong Disneyland, and the recent announcement of an expansion at Disneyland in California has hinted that such a thing might happen there as well. With the news that Frozen 3 is in development, there will certainly be even more opportunities for Frozen fans at Walt Disney World, but right now there's enough to satisfy even the most hardcore lover of Frozen.
Your Daily Blend of Entertainment News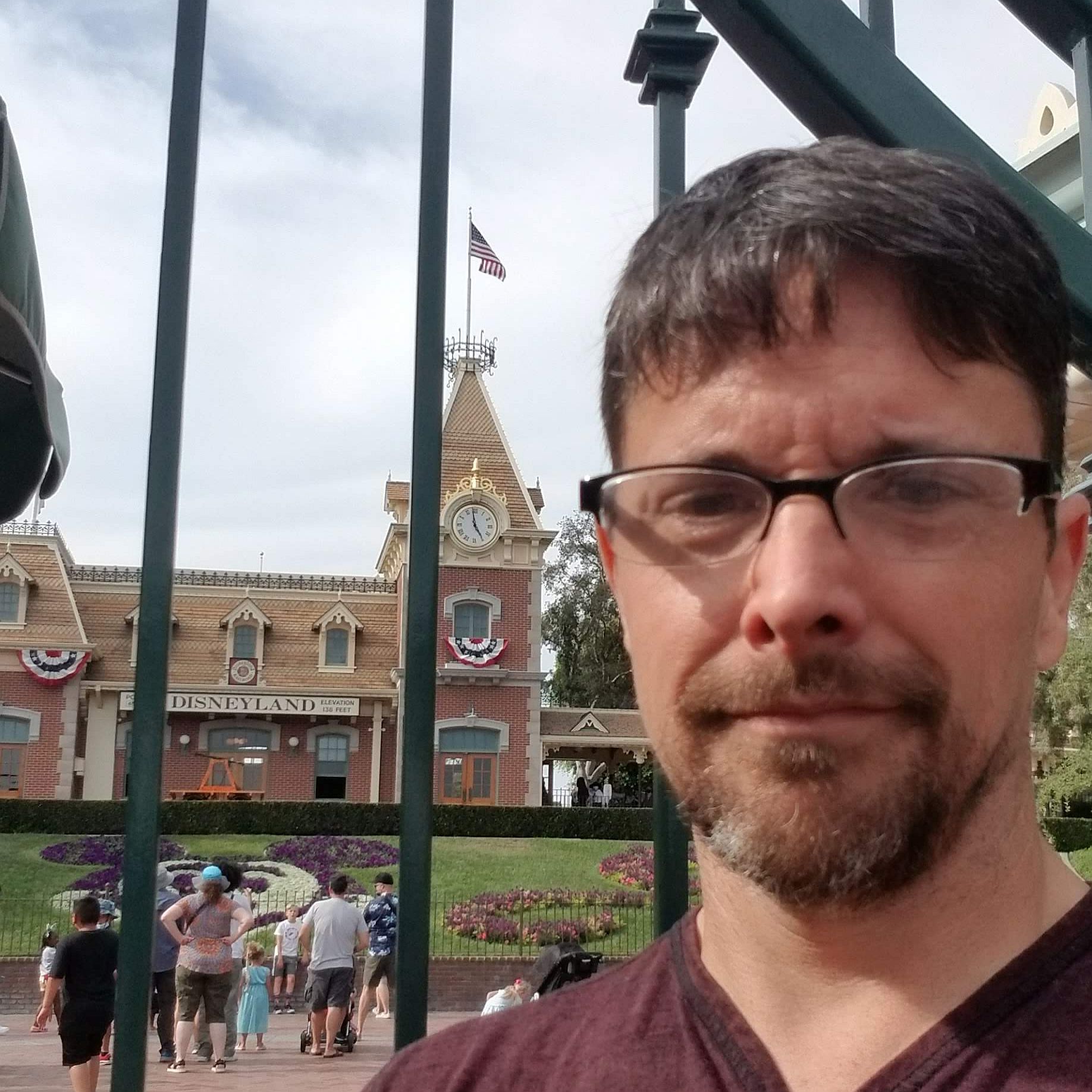 Content Producer/Theme Park Beat
CinemaBlend's resident theme park junkie and amateur Disney historian. Armchair Imagineer. Epcot Stan. Future Club 33 Member.