xXx And 6 Other Movies Featuring Logic-Defying Car Scenes That I Love Anyway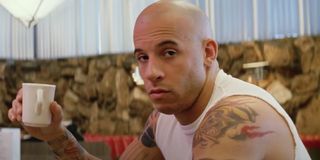 I often find myself so drawn in by the ridiculousness of a movie and its car chases that the part of me that cares about physics, logic, and the very fabric of reality goes out the window and I allow myself two-plus hours of pure, high-octane joy. Movies like xXx, The Fast and the Furious, and their respective sequels do something to me that few movies can do: I abandon reason (and my troubles) and have a good time. And I just can't get enough.
I know, these movies tend to bend the rules of reality more than they follow them, but I love them anyway. I mean, who cares about the laws of physics when Vin Diesel is chasing a jet-powered boat or skydiving in a car? Below I will break down just seven of these movies that feature logic-defying feats of car-based action that I love regardless.
XXX - Xander Cage Chasing Ahab
From top to bottom, Rob Cohen's summer 2002 spy film for the 21st Century, xXx, is a masterclass in absurdity, and I'm all for it. And while most of the movie plays out like you're experiencing a fever dream after drinking too much SoBe, watching old X-Games videos, and The World is Not Enough, the final act is seriously the stuff of legends.
Just when you're led to believe Xander Cage has dispensed of Yorgi (Marton Csokas) and prevented the water-borne drone Ahab from killing millions of people, our hero has to chase it down. This ends up being no problem for Xander because his 1967 Pontiac GTO is packed to the gills with rocket launchers, a harpoon gun, and a parachute (made to look like an American Flag because...reasons). What follows (Xander chases Ahab down, boards it, disables it) is absolutely bananas, and I'm all for it. How he's able to do all that before the Czech military strikes down Ahab is just as baffling, if not more.
Honorable Mention: Xander Evading A Helicopter On A Dirt Bike
Furious 7 - The Plane Drop Scene
Before going on about the amazing yet hard to rationalize plane drop scene in the record-breaking Furious 7, I have to point out that I couldn't include more than one entry from the Fast and Furious franchise, otherwise this list would consist of nothing outside of Dominic Toretto (Vin Diesel) and company treating the world like a personal playground of boosted DVD players and Corona.
About halfway through Furious 7 (which is an overstuffed mess of a good time), the Toretto crew decides to skydive in order to rescue Ramsey (Nathalie Emmanuel) before she is forced to use the God's Eye super-weapon. But, this isn't some Point Break skydiving. No, this is full-on backing cars out of a plane and landing them on a mountainous road. How the cars' suspension and wheels could withstand the force of impact is beyond me, but I always lose touch with reality at this moment and watch as five vehicles flip and maneuver through the sky before going about their business.
Honorable Mention: Driving Through Multiple Skyscrapers
Hobbs And Shaw - Helicopter Vs. Trucks
Hobbs and Shaw is technically part of the Fast and Furious franchise, but it's not part of the Dominic Toretto storyline. Luke Hobbs (Dwayne Johnson) and Deckard Shaw (Jason Statham) are the only members of the franchise to appear here, but the 2019 spinoff is just as off-the-wall and enjoyable as the previous eight movies.
The entire movie is filled with insane stunts and awesome moments that leave you scratching your head, but when the Hobbs, Shaw, and the rest of the Hobbs family in Samoa team up to take out Brixton Lore (Idris Elba) once and for all, it's nothing short of magic. If you thought Steve Rogers holding back a chopper in Captain America: Civil War was something, check out Luke Hobbs throwing a chain around a chopper, hook it to a massive wench, and pull it down to the ground with his entire family holding on like some big expensive play-set. It's stupid and nonsensical, but I would pay to watch it again and again.
Transporter 2 - Removing A Car-Bomb With A Crane
Before venturing over to the Fast and Furious franchise, Jason Statham was already something of a badass in his own right. Most of the actor's most notable (and ridiculous) moments can be experience in the Transporter franchise, with the craziest feat of them all coming in 2005's Transporter 2, where Frank Martin (Statham) removes the bomb from under his car by using a crane. Yes, a crane.
After confronting the villainous Gianni Chellini (Alessandro Gassman), Frank Martin discovers that his Audi A8 has a new accessory (an explosive device). Instead of simply abandoning the car and finding a new mode of transportation, Frank instead launches the car off a ramp, causing it to spin midair and connect with a crane that just so happens to remove the device seconds before it explodes. I honestly don't know how to justify that in the realm of reality, but hey, it's now an iconic stunt people gush over more than 15 years later.
The Bourne Identity - Paris Chase Sequence
Whenever someone mentions The Bourne Identity, the first thing I think of is the visually impressive, but logic-defying, chase sequence situated in the middle of the 2002 action thriller. After remembering his identity, Jason Bourne (Matt Damon) and Marie Kreutz (Franka Potente) find themselves in a wild chase through the streets (and down some stairs) of Paris.
Anyone who has been to Paris (or any major city with narrow streets) knows that this chase doesn't make any sense. If you're like me, you don't care, because this sequence has incredible pacing, editing, and thrilling music that force you to throw reason out the window. I mean, who cares if logic would tell you there's no way a car could withstand those bumps or squeeze through that narrow alley barely big enough for motorcycles?
Speed - The Bus Jump
The bus jump in Speed is, on one hand, something that is hard to justify from a logical standpoint, but I'll be damned if it's not one of the most badass moments of all time. This is THE moment of the Keanu Reeves and Sandra Bullock-led summer blockbuster people still debate and obsess over more than a quarter century later.
After Officer Jack Traven (Reeves) and Annie Porter (Bullock) come to terms with the fact they can't go slower than 50 miles per hour, they are met with a more pressing matter: a 50-foot gap in the highway. And even though I know they're going to make it, I still question the decision on every rewatch. There's no way the bus could make that jump, and if it did, it's dropping below 50. But come on, it's awesome.
Wanted - The Viper Chase Scene
Wanted is often overshadowed by other movies that came out in the summer of 2008, but it has a car chase that rivals anything else from that year. Shortly after Wesley Gibson (James McAvoy) learns of his father's fate and what it means for him, the eventual hero is rescued by Fox (Angelina Jolie) in her pristine Dodge Viper.
This sequence is bonkers, even for a film adaptation of a graphic novel. After Fox pulls a 360 and scoops up Wesley, the two flee the would-be killer and embark upon an epic adventure through Chicago that goes against the natural world. At one point, Fox is on the hood as the car remains in motion, she loses multiple tires and is still able to accelerate and navigate turns, and then there's the flip over multiple cop cars before landing on the side of a bus and driving away as if nothing happened. Does it make sense? No. Is it awesome? Hell yes.
There are so many other movies I could have included here, but while I do love the multiple chase scenes in The Blues Brothers and the helicopter chase in Midnight Run, those two movies are comedies that poke fun at the concept more than add to it. This, however, doesn't mean they're any less badass.
Your Daily Blend of Entertainment News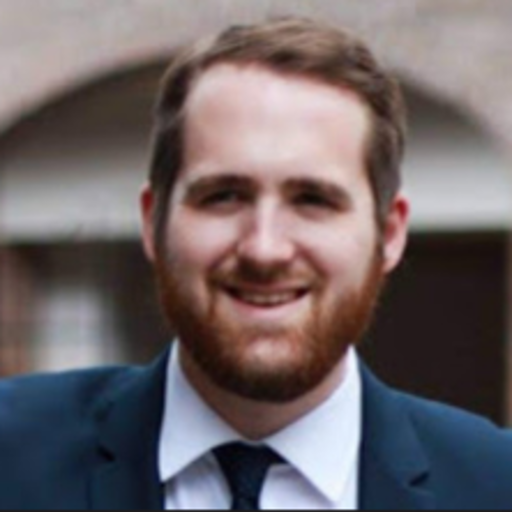 Philip grew up in Louisiana (not New Orleans) before moving to St. Louis after graduating from Louisiana State University-Shreveport. When he's not writing about movies or television, Philip can be found being chased by his three kids, telling his dogs to stop barking at the mailman, or yelling about professional wrestling to his wife. If the stars properly align, he will talk about For Love Of The Game being the best baseball movie of all time.