15 Thrilling Action Movies To Watch Free On Plex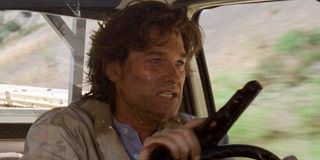 Over the course of the past year or so, we here at CinemaBlend have partnered up with Plex to talk about some of the best movies on the free streaming service, which is saying a lot considering the vast library of titles available. And while we've previously covered everything from Oscar-nominated films to sci-fi movies, this time around we're teaming up with the streamer to talk about some of the great thrilling action movies that are currently streaming for free on Plex.
Below are 15 thrilling action movies going all the way back to the early 1970s up until more recent years, with films from a who's who of directors and lead actors to a handful of the foreign films that prove that sometimes you need to take a step away from Hollywood to reinvent the genre as we know it. Buckle up because there's a lot of ground to cover here…
Battle Royale (2000)
If you thought The Hunger Games, with its plot centering on an annual fight to the death involving boys and girls from various districts was intense, wait until you check out the 2000 Japanese action-thriller Battle Royale. Based on the 1999 graphic novel of the same name, the film follows 42 ninth-graders as they are sent to a deserted island where they must fight until only one teenager survives. Well, can't they team up and find a solution? About that. If more than one person is alive at the end of the brutal fight for survival, they are all killed.
Breakdown (1997)
The 1997 Kurt Russell-led thriller Breakdown follows a married couple who find themselves at the wrong place at the wrong time when their car breaks down in the middle of the New Mexico desert. Things only get worse from there when the wife, Amy Taylor (Kathleen Quinlan) hitches a ride with a trucker who later acts like he never saw the woman when her husband, Jeff Taylor (Russell) comes looking for her. What follows is not just one of Kurt Russell's best movies but also one of the most atmospheric action-thrillers of the late 1990s.
Death Proof (2007)
Kurt Russell is anything but a hero in Quentin Tarantino's 2007 car-chase from hell, Death Proof, which follows a group of women trying their damnedest to outrun Stuntman Mike (Russell) and his supercharged death machine before finally getting some revenge of their own. Not as flashy as its Grindhouse partner Planet Terror, but what Death Proof lacks in a massive ensemble cast or buckets of blood and zombies, it more than makes up for with its simple yet effective premise, a strong core cast, and again, one of the best chase scenes in recent memory.
The Substitute (1996)
Growing up, The Substitute was one of those movies my older brother and I would watch whenever given the opportunity (which was pretty much every weekend with the film being on constant rotation on TNT), and it's an action-thriller I still hold in high regard 25 years later. The movie follows Jonathan Shale (Tom Berenger), a highly trained mercenary who goes undercover as a substitute teacher to take out a gang leader who broke his girlfriend's leg and put her out of a job for a stretch. This movie is over-the-top in all the right ways and is a quintessential mid '90s thriller with layers of deception and loads of ass-kickery.
Stream The Substitute on Plex.
The Descent (2005)
The 2005 horror film The Descent follows Sarah Carter (Shauna Macdonald) who embarks upon a spelunking adventure with a group of friends one year after her husband and daughter die in a tragic car wreck. What initially starts as a fun exploration of a cave system quickly turns to a claustrophobic and terrifying experience in a closed-off and uncharted deathtrap. This movie will test you physically, mentally, and spiritually as Sarah attempts to move beyond her past and muster the strength to survive the ordeal.
Traitor (2008)
The 2008 spy thriller Traitor sees Don Cheadle take on the role of Samir Horn, a former Sudanese-American Special Forces Sergeant who is believed to be responsible for a high-profile attack on a U.S. Consultant in Nice, France. But while investigating the attack and digging into Horn, FBI Special Agent Roy Clayton (Guy Pearce) begins to learn there is more to the story than meets the eye. What follows is an international game of cat and mouse to prevent a sinister plot that has the potential to kill thousands in a coordinated Thanksgiving Day terrorist attack before it's too late.
Walking Tall (1973)
The 1973 semi-biographical action thriller Walking Tall follows Buford Pusser (Joe Don Baker) as he goes from a professional wrestler to Tennessee sherif after being beaten and left for dead at a clandestine gambling hall. What follows is a biting social commentary about crime and justice, and how one man's crusade to clean up his community forces others to question his motives, tactics, and ability to carry out his duties without beating criminals within an inch of their lives with a giant stick. Darker and more hopeful than the 2004 remake starring Dwayne "The Rock" Johnson, this early '70s cult classic doesn't hold back at all.
Merantau (2009)
The first martial arts film from Gareth Evans, Merantau doesn't feature as many over-the-top stunts and large-scale fight sequences as seen in the Welsh director's later work (The Raid, The Raid 2), but that doesn't mean this 2009 drama isn't without it's fair share of bone-splitting action. Centering on Yuda (Iko Uwais) as he tries to make a new life for himself in the metropolis of Jakarta only to uncover that the city is at the center of a massive underground slave trade. With plenty of drama, thrilling action, and an appearance by Evans' longtime collaborator Yayan Ruhian, this movie has everything you want and more.
Blue Steel (1990)
Kathryn Bigelow's 1990 crime thriller Blue Steel follows Megan Turner (Jamie Lee Curtis), a rookie NYPD officer who is accused of killing an unarmed man when the would-be convenience store robber's gun is taken by Eugene Hunt (Ron Silver), a psychopath who uses the weapon to go on a crime spree of his own. What follows is a race against time for Turner to clear her name while also preventing the spree killer from adding another victim to his rap sheet. Often overshadowed by what came next for Bigelow with 1991's Point Break, this moody cop action thriller is worth a watch.
High-Rise (2016)
The 2016 dystopian action thriller High-Rise features a talented ensemble cast anchored by Tom Hiddleston as Dr. Robert Laing, one of the many residents of a luxurious apartment complex filled with all sorts of gadgets and instruments of pleasure that leaves its residents feeling nothing for the world around them. But like any good story involving the uber-rich hiding from the reality of the world and its struggles in ivory towers, High-Rise is just as much about the fall as it is anything else. Based on J.G. Ballard's 1975 novel of the same name, Ben Wheatley's eye-catching tour de force is probably one of the best movies you haven't seen.
Highlander (1986)
There can be only one. The original 1986 Highlander follows Connor MacLeod (Christopher Lambert), a 16th-Century immortal living under the assumed name Russell Nash, who lives and works as an antique dealer in 1980s New York City. When an encounter with an old enemy leads to different parties becoming interested in the Highlander, MacLeod's past comes back in one of the most spectacular ways. With iconic performances from Lambert, Sean Connery, and Clancy Brown, Russell Mulcahy's fantasy film is worth the watch, even when you don't factor in the amazing opening wrestling scene.
Train To Busan (2016)
The Korean zombie movie Train to Busan was released five years ago and has been entertaining and terrifying audiences ever since. As the name suggests, the movie is set on a train that departs for Busan Station just as the country is being overtaken by a growing army of the undead. With outstanding performances from its large ensemble cast, a great emotional arc involving a father and his daughter, and some of the best zombie action not made by George A. Romero, there are plenty of reasons Train to Busan comes up time and time again.
Stream Train to Busan on Plex.
The Way Of The Gun (2000)
Long before he would take over as the go-to director for the Mission: Impossible franchise starting with 2015's Rogue Nation, Christopher McQuarrie made his directorial debut with the 2000 action thriller The Way of the Gun. In the film, petty criminals Parker (Ryan Phillippe) and Longbaugh (Benicio del Toro) come up with the ingenious idea of kidnapping a surrogate mother who is preparing to give birth to the child of a notorious money launderer. As you can imagine, the plan goes to hell in a hand-basket, and the two would-be criminal masterminds and their kidnap victim are forced to go on the run.
Stream The Way of the Gun on Plex.
The Hunter (2011)
The 2011 survival thriller The Hunter follows mercenary Martin David (Willem Dafoe) as he is sent by a military biotech company to Tasmania in order to track a supposedly extinct Tasmanian tiger, gather samples, and then wipe out the species to prevent others from obtaining the valuable DNA. As Martin travels deeper into the forest, he learns of the gravity of the situation all the while trying to fight off other mercs who have been sent in to replace him.
The 51st State (2001)
Released in 2001, The 51st State is a thrilling action comedy featuring Samuel L. Jackson as Elmo McElroy, an American master chemist, who has been tasked with creating a new designer drug. But when certain details surrounding the deal become troublesome for Elmo, he has to get to the bottom of an international conspiracy, all the while working together with Felix DeSouza (Robert Carlyle), a British fixer who isn't too fond of the American or his ways.
Stream The 51st State on Plex.
These are just a few of the great action thrillers you can watch for free on Plex right now. On top of all the fun and thrilling movies, the streaming service also gives you access to all sorts of live channels with the free Live TV On Plex feature not to mention other bells and whistles. And if you want to see what movies are coming out in theaters this year, check out CinemaBlend's list of 2021 movie premiere dates.
Your Daily Blend of Entertainment News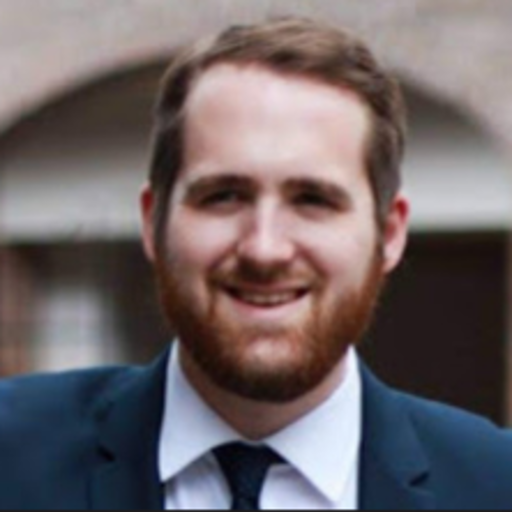 Philip grew up in Louisiana (not New Orleans) before moving to St. Louis after graduating from Louisiana State University-Shreveport. When he's not writing about movies or television, Philip can be found being chased by his three kids, telling his dogs to stop barking at the mailman, or yelling about professional wrestling to his wife. If the stars properly align, he will talk about For Love Of The Game being the best baseball movie of all time.