Black Widow Has A Massive Opening Weekend As Marvel Makes A Spectacular Comeback To The Big Screen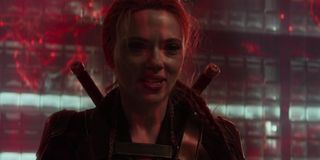 When it was announced in late March that Cate Shortland's Black Widow would be simultaneously released in theaters and on Disney+ (via Premier access), it caused quite a lot of controversy. On the fan side, there have been plenty of people upset that the first blockbuster launching Phase 4 of the Marvel Cinematic Universe was having its significance undercut by being available to view at home immediately; on the business side, there has been a lot of concern that the ability for people to stream the movie would take a massive bite out of its theatrical potential. Because of this, there has been a lot of anticipation wondering how the film would perform in its opening weekend – and the results are certainly eye-opening. The latest production from Marvel Studios has shattered records in its first three days, taking the box office crown from Justin Lin's F9. You can check out the full Top 10 below, and scroll down for full analysis!
When F9 made its domestic debut a couple of weeks ago, I made a note in my box office column that comparing its numbers to Black Widow would be significant for the industry, and that turns out to be very true. While the latest installment of the Fast & Furious franchise made an impressive $70 million in its opening (beating out the previous record set by John Krasinski's A Quiet Place Part II), Walt Disney Studios has officially announced that the Marvel blockbuster beat it by $10 million at the North American box office. The reason why that is particularly significant is that F9 was released as a theatrical exclusive, and didn't provide options for fans to watch at home, even for a premium price. So while industry analysts were concerned that Disney+ Premier Access would take a devastating bite out of ticket sales for the new release, it turns out there was plenty of excitement from fans desiring to see the movie in an auditorium with a big screen and with premium sound.
Of course, Black Widow's success at the box office doesn't mean that nobody had an interest in streaming it; quite the opposite, really. While online numbers don't quite match what the film was able to do on the big screen, the studio is saying that subscribers tuning in on Disney+ have accounted for an additional $60 million in earned grosses. The unfortunate catch is that doesn't provide an exact sense of the size of the audience watching. Premier Access requires Disney+ subscribers to pay an additional $29.99 to watch in-theater titles, but that's only per account – so a family or a group of friends can all watch together for that flat price.
The profits for the Marvel movie don't stop there either. In addition to coming out in North America, Black Widow also had its debut in multiple markets abroad, and Disney has said that the movie has made $78 million in foreign ticket sales. Combined with the domestic profits, both theatrical and streaming, that brings its big number to $215 million. Taking that total at face value, that means that the Scarlett Johansson film had the third biggest global debut ever for a solo "origin" film from the Marvel Cinematic Universe, behind only Ryan Coogler's Black Panther and Anna Boden and Ryan Fleck's Captain Marvel.
Even without accounting for the impact of Disney+ Premier Access and the on-going impact and influence of the COVID-19 pandemic, Black Widow had an excellent opening weekend. To put it in further context, the last Marvel Cinematic Universe film to be released before theaters shut down, Jon Watts' Spider-Man: Far From Home, made $92.6 million in its first three days, and it had nothing holding back its potential. That $12.6 million differential is not a large amount when all factors are accounted for, and it not only is a great sign for the future of movie theaters, but a massive moment in the ongoing debate between theatrical and streaming. Despite all thoughts to the contrary, co-existence may be possible.
Clearly there is a lot to celebrate with Black Widow dropping and having success, but it is normal for a massive new release to steal attention away from everything else that is currently playing, and that unfortunately is something that is illustrated very clearly in the box office chart above. F9 was the catalyst for the exact same phenomena when it first arrived in theaters at the end of June, but this week it finds itself a victim, and a hurt one at that. The blockbuster took a noticeably big dive during its second week of release, with a drop off of 67 percent from weekend-to-weekend, and while that could in part be explained by a lot of competition and the distraction of the holiday, the presence of a new Marvel movie on the market has done it zero favors. The additional $10 million it has made since Friday is $12 million less than what it was able to bring in during its last Friday-to-Sunday.
With its domestic total of $141.3 million, F9 is only about $3 million away from passing the numbers put up by Rob Cohen's The Fast And The Furious back in 2001, meaning that it is still ranked eighth overall. Admittedly things look rosier globally, as the new sequel has surpassed Justin Lin's Fast & Furious from 2009 to become the sixth highest grosser in the franchise with a total of 541.8 million.
Tom McGrath's The Boss Baby: Family Business and Everardo Gout's The Forever Purge, which provided F9 with its biggest competition last weekend (despite being released by the same studio) performed adequately in their respective second weekends. Both films dropped about 50 percent, and while neither title is developing as a runaway success, they are doing solid business. The former – which was made for a reported $82 million, according to Variety – still has some distance to travel before it becomes profitable on paper, but it also needs to be noted that it is concurrently available streaming on Peacock, and we don't know how it is performing on that service.
As for the latest big screen effort from The Purge franchise, Blumhouse Productions famously keeps budgets limited, and this one is no exception. Adding in numbers from abroad, the movie has made $34.8 million, which is nearly double its reported $18 million price tag (which doesn't include publicity and marketing). It does not appear that it will be able to the series' noteworthy trend of having each title outperform its predecessor at the box office, but it's doing just fine all things considered.
On the milestone beat, the aforementioned A Quiet Place Part II has officially become the first movie to make over $150 million on the big screen domestically. Sadly it doesn't look like it's going to be able to out-gross its predecessor in the same market, as John Krasinski's A Quiet Place made $188 million when it played theatrically in 2018, but it certainly stands tall as one of 2021's biggest blockbusters thus far.
Looking ahead, this upcoming weekend should be an interesting one for the box office, as we will be getting both the latest theatrical/HBO Max hybrid drop from Warner Bros. in the form of Malcolm D. Lee's Space Jam: A New Legacy, and also Adam Robitel's Escape Room: Tournament Of Champions – a sequel to the same director's surprise hit from the early weeks of 2019. How will they perform and stack against the titles currently available? Be sure to head back here to CinemaBlend next Sunday for my full report.
Your Daily Blend of Entertainment News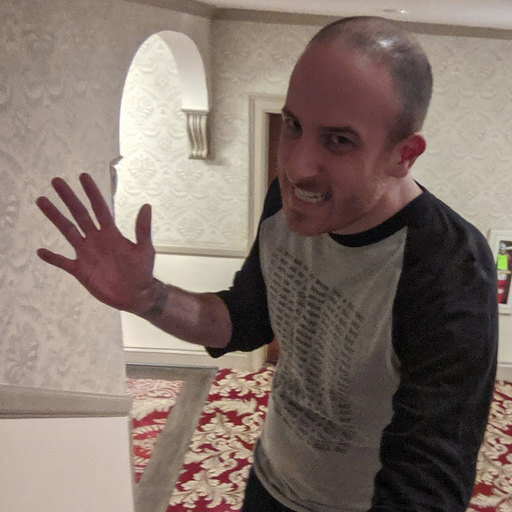 Assistant Managing Editor
NJ native who calls LA home and lives in a Dreamatorium. A decade-plus CinemaBlend veteran who is endlessly enthusiastic about the career he's dreamt of since seventh grade.