10 Pretty Woman Behind-The-Scenes Facts You Might Not Know About The Julia Roberts Movie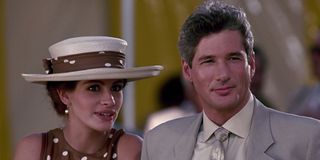 It has been more than 30 years since Pretty Woman transformed Julia Roberts from a rising star in Hollywood to America's sweetheart. And while just about everyone who has watched a movie since 1990 knows all the famous scenes, lines, and moments from one of the most beloved romantic comedies of all time, there are some behind-the-scenes facts that will shock even the most seasoned of movie buffs.
Like, did you know that Pretty Woman wasn't the original title of the movie, a movie that wasn't supposed to be a romantic comedy in the first place? What about the story behind the famous red dress? Below is a collection of those facts and other things you might know about the movie that helped launch the career of one of the greatest living actresses. Oh, and there's also information on a certain Godfather star who turned down Pretty Woman right around the same time he got a hint of Scent of a Woman.
Pretty Woman, Which Was Originally Titled Three Thousand Wasn't A Comedy But A Gritty Cautionary Tale Instead
Now, Pretty Woman has gone down as one of the best romantic comedies of all time, but screenwriter J.F. Lawton's original version of the film, titled $3,000, though still somewhat comedic, was anything but charming or romantic. Speaking with Yahoo! Movies on the 30th anniversary of the film's release, Lawton explained that although the original version had the same basic premise — a wealthy lawyer spends a weekend with a prostitute — the light-natured tone of the final product is not there.
The original version of what would become Pretty Woman also saw Vivian Ward as a coke addict and would have featured a plot that dealt more with addiction and a grittier side of life. The tone of the original was so dark that everyone from Michelle Pfeiffer to Meg Ryan reportedly turned down the role in the cautionary tale.
Director Garry Marshall Was Initially Hesitant To Cast Julia Roberts In The Lead Role
When Garry Marshall began casting for the role of Vivian Ward in Pretty Woman, he was initially hesitant to cast Julia Roberts simply because she didn't have a lot of experience at the time. This is crazy to think about now, but at the time, Roberts' biggest role was in Mystic Pizza, and while she had shot Steel Magnolias, the movie had yet to be released. Speaking with She Knows in 2009, Marshall revealed that when she was finally given a screen test, "she popped off the screen" and he knew she was perfect for the movie.
Al Pacino Was Up For The Role Of Edward Lewis And Even Screen Tested With Julia Roberts Before Turning It Down
It is hard to imagine anyone playing the role of Edward Lewis in Pretty Woman other than Richard Gere, but that was nearly the case before cameras started rolling. Of the list of actors considered for the role, Al Pacino came the closest, going as far as to shoot a screen test with Julia Roberts before he decided to take his name out of the race. Pacino discussed this during a 2007 appearance on Larry King Live, where, after dodging the question about why he decided to decline the part, the Godfather star said that "sometimes it's just not the right role" and that he didn't feel like he belonged there.
Julia Roberts Was The One Who Convinced Richard Gere To Sign On
Although Richard Gere would eventually sign on and give an iconic performance in Pretty Woman, the actor initially didn't want to make the movie and even turned down the role multiple times before he finally relented. So, what made Gere change his mind? Well, during the movie's 25th anniversary celebration on The Today Show in 2015, Gere said it was all thanks to Julia Roberts and a note she slipped him while he was on the phone with director Garry Marshall one night:
And the pair lived happily ever after in the hallowed halls of romantic comedy history.
Pretty Woman Initially Had A Different And Much Darker Ending
Along with the original version of the movie having a darker and grittier tone, the Pretty Woman ending was supposed to be equally as downbeat, according to comments made by Diane Lane on Watch What Happens Live with Andy Cohen back in 2017. Lane, who was initially up for the role of Vivian Ward in the early stages of the process, called the final product a "very different show" than the original with its dark ending.
In the original version, instead of ending with Edward showing up and surprising Vivian with flowers, he kicks her out of a rolling limo because the arrangement was only for a weekend. He didn't fall in love with her and there was no happy ending. That is until things were changed.
Julia Roberts Hung Out With Prostitutes To Prepare For Her Pretty Woman Role
To help her better prepare for the role of Vivian Ward in Pretty Woman, Julia Roberts hung out with a pair of prostitutes who were visiting a free health clinic where Barbara Marshall, wife of director Garry Marshall, volunteered. During a 2019 interview with Page Six, Marshall recalled how her late husband called her up one day and asked if Roberts could come down and talk to some of the patients. Little did anyone know what was about to happen:
Julia Roberts then went with the pair down to Hollywood Boulevard for the afternoon and eventually came back, but Barbara Marshall recalled panicking and calling her husband to inform him she lost the star of his movie.
That Jacket Julia Roberts Wears In The Beginning Of Pretty Woman Was Bought On The Streets Of Los Angeles
For the first chunk of Pretty Woman, Julia Roberts' character is wearing this vibrant red jacket, but unlike every piece of Vivian Ward's wardrobe, the outerwear wasn't originally part of the plan. During the Pretty Woman 25th anniversary celebration on The Today Show in 2015, director Garry Marshall revealed that they needed a jacket for the scene but couldn't find one until he found someone wearing a coat that would be perfect for the scene. After getting some kids on set to offer the person some money, the jacket was purchased and saved the day.
Julia Roberts' Famous Red Dress Was Almost A Completely Different Color
The red dress that Vivian Ward wears when she and Edward Lewis go to the opera will forever go down as one of the most famous articles of clothing in a movie, but it almost looked completely different. During a 2010 interview with Elle, costume designer Marilyn Vance had this to say when she was asked if she designed the opera dress:
Marilyn Vance went on to say that she knew what she was doing when she told the powers that be that the dress had to be red and not any other color. And luckily they relented to her wishes.
Julia Roberts' Laugh When Richard Gere Snaps The Jewelry Box Was Her Genuine Reaction
The scene in Pretty Woman where Julia Roberts explodes into laughter after Richard Gere snaps the jewelry box shut on her hand was the actress' honest reaction, according to director Garry Marshall. In a 2012 interview with ET, the director revealed that on the day they shot that scene, Roberts was tired on set and needed to be woken up a little bit and so he had Gere surprise her with the improvised action.
And although the shot was initially nothing more than a gag on the set, Garry Marshall ended up liking the shot so much he decided to add it in at the last minute, creating an unscripted moment that became one of the most iconic scenes of the movie.
Julia Roberts Had A Body Double For Some Of The More Risqué Scenes
The use of body doubles is nothing new when it comes to movie making now as well as when Pretty Woman entered production. While Julia Roberts acted out the majority of her scenes in the 1990 romantic comedy, there were times when a body double by the name of Shelley Michelle stepped in to provide closeup shots in scenes that were too risqué or the actress wasn't comfortable shooting.
According to a 1992 New York Times article on body-doubling, a producer of the tabloid news show Hard Copy first noticed discrepancies between shots of Roberts and close-ups throughout the movie. Touchstone Pictures initially denied the claim but later reversed course and admitted to using a body double in certain shots.
Well, that about catches us up with a lot of the happenings behind the scenes of Pretty Woman, a movie that will forever go down as one of the most charming and iconic romantic comedies of all time, even if it didn't start out that way. For more information on what could potentially be the next instant classic take a look at all the 2021 movies coming to theaters and streaming services near you.
Your Daily Blend of Entertainment News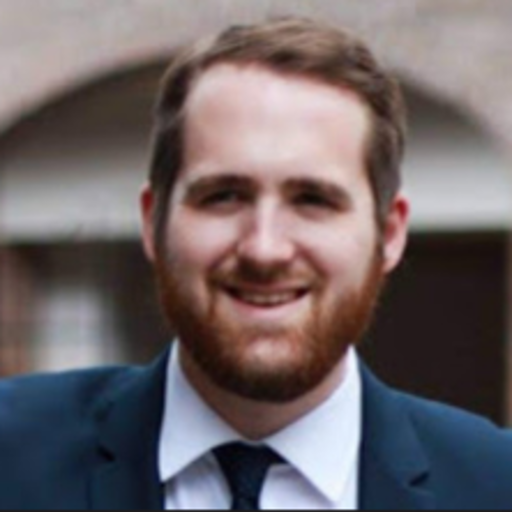 Philip grew up in Louisiana (not New Orleans) before moving to St. Louis after graduating from Louisiana State University-Shreveport. When he's not writing about movies or television, Philip can be found being chased by his three kids, telling his dogs to stop barking at the mailman, or yelling about professional wrestling to his wife. If the stars properly align, he will talk about For Love Of The Game being the best baseball movie of all time.