Fox News Anchor Sues Hasbro Toys Over Hamster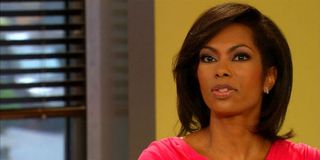 Using a celebrity name for further promotion, without consent from said celebrity, has been an increasing problem in recent years. But when it comes to a name like Michael Jordan versus a Fox News anchor like Harris Faulkner, well one seems a bit more detrimental than the other. In this case though, Harris Faulkner, the six-time News Emmy winner is very upset with her name being used in a Hasbro Toy product, and is going after the company for $5 million dollars.
The toy in question is this Littlest Pet Shop Hamster with the name Harris Faulkner. The real Harris Faulkner is not only going after the toy company for using her name, but also finds the entire situation quite insulting. In a lengthy suit filed in federal court, Faulkner claims that she has tirelessly worked for decades to help establish her personal brand, and the toy hamster is a complete misrepresentation. The suit read (via Deadline):
All in all, Faulkner is pissed. The Fox Report Weekend anchor had apparently put in notice with Hasbro months ago, but nothing became of it. And the Hamster figurine was available on Hasbro's online store this summer. Since then, it seems as if the toy has been taken off the company's website, but Faulkner even went so far to explain that she would never promote a product of its kind, saying that it is a choking hazard and directly harms her professional credibility. Hasbro, while staying quiet on the matter, really only had one thing to say about Faulkner's case:
There may be some wrong on Hasbro's side, though it is doubtful the wrong is worth $5 million. They could have easily been unaware of the Fox News anchors name, though she stands to believe it holds much more recognition than may be the case. We'll see what comes of the suit, but for now, lets take a moment to remember the poor little hamster whose shelf life was cut short.
Your Daily Blend of Entertainment News
Your Daily Blend of Entertainment News
Thank you for signing up to CinemaBlend. You will receive a verification email shortly.
There was a problem. Please refresh the page and try again.