Hoarder's Missing Wife Discovered Behind False Wall 28 Years Later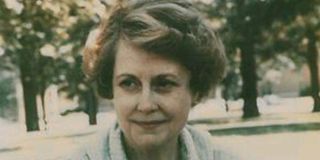 Twenty-eight years ago, a first grade teacher named Joann Nichols failed to show up for her beauty parlor appointment. That night, her husband James Nichols called the Poughkeepsie, New York Police Department to say his wife was missing. After a seemingly thorough investigation, police uncovered the woman's car at a local shopping center, but the lady herself was never seen again, at least until a contractor discovered a false wall hidden behind all the clutter in the Nichols family home.
Considering how junk-filled and disgusting the rest of the vacant house was, the contractor likely assumed he'd find more garbage behind the false wall, but after knocking it down, he uncovered something a whole lot more interesting: a plastic bin with a skeleton inside. More specifically, he discovered a human skull with clear signs of blunt force trauma. A coroner later positively identified the body as that of Mrs. Nichols, and police immediately changed the status of her case from a missing person to a homicide victim.
Unfortunately, the one man who likely knows what happened to the poor woman is dead. According to CNN, James lived in the same house after his wife "disappeared" for decades, hoarding needless junk and mostly keeping to himself. When neighbors went a few days without seeing him back in December, they phoned the police who later discovered the eighty-five-year-old's lifeless body. Recently, the aforementioned contractor was hired to remove all the junk from the house before it could be sold, and that's when he made the grisly discovery.
John Wayne Gacy and numerous other serial killers who hid bodies inside their houses found containing the smell to be a huge problem, but for Nichols, that apparently wasn't an issue. The body was wrapped in a sheet, hidden inside a plastic bin and placed inside the wall. Those masking attempts in addition to the typical foul stench present inside the home of a hardcore hoarder were apparently enough to keep visitors and members of the police force who searched the home from uncovering the truth.
Authorities have vowed to investigate Nichols' murder, but without her husband to talk to and an almost thirty year old timeline, it's definitely going to be an uphill climb to get the why element. The who element, however, sure as hell seems like James, unless we're to believe a third party murdered Joann and was able to hide her inside a false wall without anyone being the wiser.
Here's to hoping the murderer got his comeuppance, even if it was only in mentally dealing with taking someone's life without ever being able to talk about it. That might not be jail, but it's certainly not a comfortable and calm life either.
Enthusiastic about Clue, case-of-the-week mysteries, the NBA and cookies at Disney World. Less enthusiastic about the pricing structure of cable, loud noises and Tuesdays.
Your Daily Blend of Entertainment News
Thank you for signing up to CinemaBlend. You will receive a verification email shortly.
There was a problem. Please refresh the page and try again.