The New Hunger Review: Isaac Marion's Warm Bodies Prequel Novella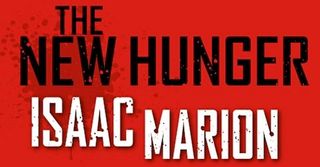 Just in time for Warm Bodies' official theatrical release, author Isaac Marion has written a prequel story, which has been released in the form of an eBook and introduces us to some of the lead characters featured in his zombie novel. At 140 pages, The New Hunger is a relatively quick read and does a nice job of fleshing out the background stories of Nora, Julie and a newly born zombie who's trying to figure things out.
Spoilers are limited in this review, but there isn't much to spoil if you've already read Warm Bodies, and I'd recommend starting with the original novel before checking out The New Hunger. As it stands, the prequel novella seems like more of an add-on to the original book than a self-contained story, and a re-introduction to Marion's zombie apocalypse, splitting its focus between Julie, her friend Nora (before they met) and a tall man just awakening and discovering his new nature as a zombie.
As the object of R's affection, Julie was featured quite prominently in Warm Bodies, and thusly, we got a fair amount of background information on her character in the original story. The New Hunger introduces us to Julie as a 12-year-old traveling with her family through the zombie-infested country as they search for other survivors and permanent shelter. It's evident that Julie is becoming hardened by the cold world, the walking dead and the dangerous living, but there's optimism in her character and we know that will prove to play a major role in her encounter with R in Warm Bodies.
Nora is 16 and traveling with her little brother Addis. Their parents are gone and these two kids are trudging through Seattle in search of food and shelter. We know less about Nora than we do Julie from Warm Bodies, so it's particularly interesting to get to know her better as a character and get a better sense of what she's been through prior to the events in Warm Bodies. Spoilers if you haven't read Warm Bodies: Knowing that Addis is not around in Warm Bodies, it's difficult to read Nora's chapters without worrying about Addis through every page. But then again, that's pretty much what Nora's doing, so that mindset is particularly fitting for the tone of her story. /End Spoiler
And then there's the tall man, disoriented, hungry and in a constant state of forgetting what he can't remember or trying to remember what he's pretty sure he forgot. Confused and hungry, the tall man wanders through the woods and city, piecing together his existence and needs, and trying to find his place in what's left of the world. If that description sounds like someone you met in a book once, you're on the right track.
As I mentioned, The New Hunger feels more like an add-on to Warm Bodies than a self-contained story, and in that respect, the novella is a great bit of bonus content for fans of the original book, especially if you're looking for something to tide you over while counting down until this weekend when the film hits theaters. A more fleshed out story might have taken us further back and really pushed us into the full onset of the apocalypse, but The New Hunger's plot keeps it simple, but builds a nice momentum as it focuses on its three main characters through the journey that will eventually bring them together.
The above said, knowing that there's a sequel to Warm Bodies in the works, I'm both curious and hopeful that this story will also serve as a tie in for whatever Marion has in mind for the Warm Bodies follow-up. There were at least a couple of specific moments throughout The New Hunger that caused me to think (or hope) that might be the case. Or it's just foreshadowing. Either way, with The New Hunger, Isaac Marion does a great job of filling some of the blanks about his characters without treading over the original book or contradicting anything.
ZolaBooks.com has the eBook for sale for $4.99, and it's apparently exclusive to the site, so if you want to read it, you'll have to sign up and order it through them. (EW has an excerpt that you can check out if you want a sample before you buy). Zola's eBook can be downloaded and added manually to your Kindle (by transferring it manually or emailing it). And if you get the Zola app, you can read it on your iPad or iPhone. Here's info on how to view the book on other devices.
More information on Marion's eBook (why it's on Zola, why it's not currently available in print but will be in "the near future," etc), can be found on Marion's Blog.
Assistant Managing Editor
Kelly joined CinemaBlend as a freelance TV news writer in 2006 and went on to serve as the site's TV Editor before moving over to other roles on the site. At present, she's an Assistant Managing Editor who spends much of her time brainstorming and editing feature content on the site.
Your Daily Blend of Entertainment News
Thank you for signing up to CinemaBlend. You will receive a verification email shortly.
There was a problem. Please refresh the page and try again.