Kendra Wilkinson Says She Has No Talent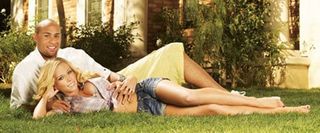 Riding the wave of reality TV stardom is a rough adventure, often filled with twists, turns, and a sneaky undertow. Those who choose to ride that wave know their time on television is limited, and often milk it for all that it is worth. Perhaps noone knows this better than former Girls Next Door and current Kendra star, Kendra Wilkinson.
That is not to say Kendra does not have her hands in many pots. On Friday, she was hosting an event at the MGM Grand hotel in Las Vegas when she told People she does not take her experiences and fans for granted.
The show, which follows Kendra, her husband, former Vikings football player and unrestricted free agent Hank Baskett, and their son, Hank IV, has certainly had a tumultuous time over its last couple of seasons, generally carrying only a little over a million viewers, but occasionally still jumping up in the ratings. Regardless, Wilkinson likes to make light of the situation, saying she will stick it out through the storm as long as E! is willing to stick with her. Besides, what else is she going to do?
Even if the reality star was just joshing, her statement seems to have a little apprehension to it. She needn't fear. She is enough of a name to be able to figure something out if and when her reality show gets the official boot. It's too bad she doesn't have the Hunger Games' Cinna nearby to resolve this talent issue for her.
Your Daily Blend of Entertainment News
Thank you for signing up to CinemaBlend. You will receive a verification email shortly.
There was a problem. Please refresh the page and try again.