Usher's Ex Tameka Raymond Asks For 50K To Continue Custody Battle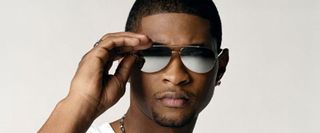 Since Usher and Tameka Raymond filed for divorce way back in 2009, Usher has reportedly shelled out over $25,000 to support an ongoing custody battle that has taken up a whole lot of the singer's time and presented neither member of the former couple in a particularly pleasant light. Still, after multiple court sessions, you would think Usher and Tameka would have been able to reach a custody agreement, even if they are not on particularly good terms.
Turns out, this is not the case. Tameka Raymond still has her claws out, and now she is asking for an additional $50,000 dollars to support the ongoing custody battle, according to papers filed earlier this week. TMZ is reporting Usher thinks the idea is absurd, due to the money and time he has put into the case, in addition to supporting his children financially on the side while his former wife continues to slander his parenting skills and ask him to submit to drug tests without a basis.
While I get Tameka Raymond has less money than her ex and probably feels as if she is doing the best she can for her children, these divorce problems have gone on for far too long. It isn't as if Usher is running around doing crack like Bobby Brown and he certainly isn't missing payments to support his children. Maybe it is about time to give a little to get a little and let bygones be bygones.
Your Daily Blend of Entertainment News
Thank you for signing up to CinemaBlend. You will receive a verification email shortly.
There was a problem. Please refresh the page and try again.