To be totally blunt, the marketing for director Kay Cannon's Blockers has been terrible. It starts with the fact that it carries a lame, neutered title, but helping nothing is the awful tagline "Parents can be such..." Furthermore, the trailers have been incredibly weak, with the previews unable to get across the timing and context of the humor. And while the main story and tone have not been misrepresented, the quality level certainly has been.
I point this out because it's important to recognize that Blockers definitely isn't the movie that the marketing suggests. Rather, it's legitimately one of the funniest and most well-built studio comedies that we've seen in recent years -- anchored by six leads who all do an amazing job carrying their weight. It's certainly not the most original premise, being a fairly straightforward teen sex comedy, but it really delivers in all the best ways, and even manages to sport some real heart to go along with the major laughs.
Based on an original screenplay by brothers Brian and Jim Kehoe, the film begins by introducing us to parents Lisa (Leslie Mann), Mitchell (John Cena), and Hunter (Ike Barinholtz), who are all brought together when their respective daughters become immediate best friends on their first day of school. Because the parents are all very different people, they don't exactly click at first, leaving them to basically just be tangential acquaintances more than anything while their daughters grow closer.
Jumping ahead to high school, the parents are shown to all be living very different lives with their growing kids: Lisa is a single, helicopter mom terrified about Julie (Kathryn Newton) leaving her to go away to college; Mitchell is a conservative sports nut who is regularly outsmarted by the mature and smart Kayla (Geraldine Viswanathan); and Hunter is basically an outcast, being divorced because of an affair he committed, and basically loathed by his daughter, Sam (Gideon Adlon). The relationship between the three adults is casual at best -- but it gets taken to the next level on prom night.
While doing some snooping, the parents discover that their daughters have made a sex pact, promising each other that they will all lose their virginity on the same night, and it naturally leads to a bit of freaking out. With Hunter resisting along the way, just wanting Sam to have the best night of her life with her nerdy date Chad (Jimmy Bellinger), Lisa and Mitchell start hatching a plan to cockblock their children and keep them away from their respective dates (Graham Phillips, Miles Robbins) -- sparking a night of hijinks and ridiculousness.
Kay Cannon makes her directorial debut with Blockers after years of establishing herself as a writer and producer, and immediately cements herself as one of the most exciting new comedic filmmakers with the work. While so many titles these days that feel overwrought with long improvised sequences that feel excessive and forced -- particularly from first time directors hesitant cutting material -- Cannon keeps her movie lean and focused. Not only is every scene funny (and often raunchy without feeling forced), but there is also no fat to the story. Having almost the entire film set over the course of one evening lends itself to a tight, fast moving plot, and Cannon navigates it wonderfully.
Obviously helping tremendously is the fact that the movie is working with some excellent talent playing the principals. Leslie Mann, John Cena and Ike Barinholtz have regularly played supporting roles in these kinds of comedies, but Blockers lets them really show what they can do as leads, and they absolutely kill it. They each have their own spin on a personality we've seen before, have spectacular interplay (comically heighted by the fact that the characters don't really like each other all that much), and they prove bold when going for a big laugh (be it Cena participating in a butt chugging contest or Mann doing gymnastics in a hotel room trying not to be seen).
Brilliant as the central trio is, however, what is easily the most impressive part of Blockers is the way in which it lets Julie, Kayla and Sam actually be just as funny as the grown-ups. A typical film would treat the girls' adventure like a vestigial B-plot, providing nothing to the central narrative beyond the next location for their parents to go, but that's not this movie. Instead, they shoulder a great deal of the comedic weight themselves, and ultimately create some of the best moments through their natural chemistry as a trio. Geraldine Viswanathan in particular emerges as an absolutely fantastic scene-stealer, her character's maturity and boldness lending to some big laughs throughout, but Kathryn Newton and Gideon Adlon also deserve special highlight for making what could be rote, stereotypical characters feel real and honest. Tradition suggests that a comedy has to pick a perspective and stick with it, either the kids or the parents, but Kay Cannon and the Kehoe brothers gamble on a balance, and it's a home run.
It often feels like teen sex comedies are a dime a dozen, but quality trumps overexposure in any genre, and Blockers is pure proof. It certainly helps that it feels as though its success totally comes out of nowhere, but at the end of the day low expectations is just a small part of it. It's simply a well-made, incredibly funny film built on talent from all involved, culminating as a real winner.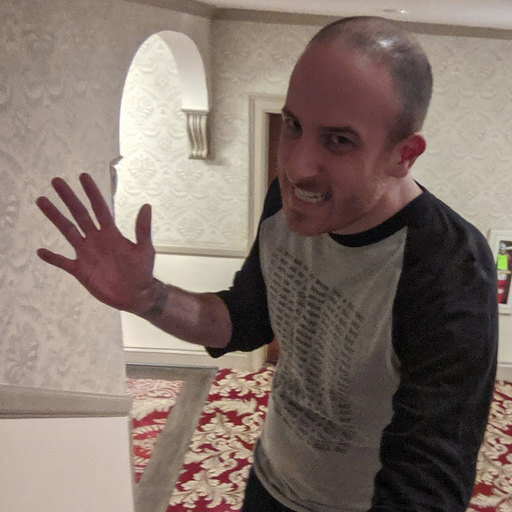 Assistant Managing Editor
NJ native who calls LA home and lives in a Dreamatorium. A decade-plus CinemaBlend veteran who is endlessly enthusiastic about the career he's dreamt of since seventh grade.