On a purely surface level, it's obvious to see that Nzingha Stewart's Tall Girl has its heart in the right place. It's a story about the alienation that comes paired with being noticeably different from the people around you, and that's an issue that each and every one of us can relate to on some level or another. It's such fertile relatable ground, in fact, that it has been at the center of a lot of different movies… which is where the problem rests with the new feature.
Sam Wolfson might be credited as the sole screenwriter of the film, but recognition might as well be given to hundreds of other writers as well, as there isn't a drip of originality in all 101 minutes of it. It's true that a teenage girl feeling awkward about her height might be territory not explicitly explored before in the medium, but the way in which its handled here leaves you feeling like it became the main conceit of the script as a result of a random "Cause Of High School Angst And Anxiety" generator.
Making her feature film debut, model/dancer/singer Ava Michelle stars as Jodi, a 6'1" high schooler who towers over most of her classmates. She is impressively intelligent and plays the piano beautifully, but is constantly working to not draw attention to herself.
Surrounding her are all of the expected archetypes of this kind of story: Steve Zahn and Angela Kinsey play her loving-yet-misguided parents; Sabrina Carpenter's Harper is the beauty pageant-winning sister; Anjelika Washington's Fareeda is the extroverted best friend who encourages Jodi to live her life out loud; Griffin Gluck's Jack Dunkleman is the nerd who has been in love with Jodi forever; Clara Wilsey's Kimmy is your prototypical mean girl; and Luke Eisner's Stig is the hot popular foreign exchange student, and Jodi's crush.
If you are a person who has seen at least 20 movies in your life, you could probably be given these character descriptions and extrapolate 95 percent of what happens in the plot. Yes, the parents make too big an effort which winds up pushing their daughter even further away from them. Yes, Harper tries to give her sister a makeover. Yes, Jodi steals the attention of Stig away from Kimmy, and generates all kind of jealously. Yes, Jack has an obnoxious quirk that doesn't become clear until the end. And yes, this is perhaps the thousandth film to have its protagonist give an impromptu speech at her prom.
The unoriginality isn't limited to the broad strokes in Tall Girl either, and it spreads a thick layer of mediocrity over the entire enterprise. While you'd think there could be some creative camera work offered given the altered perspective of its lead character, little stylistic license is taken in the direction or photography – despite the first scene suggesting that it might be in the cards. The actors are well-suited for their parts, and they mesh well, but the dialogue is flat and basic, with only a few modestly memorable lines and bits. As you watch it you find yourself thinking about all of the other films that make either similar or facsimiled choices, and everything about it just blurs in reflection.
Compared to many much more serious issues that face modern teenagers, being tall for your age and gender surely seems pretty low stakes – but it's not entirely fair to dismiss this movie based solely on those grounds. Surely there is somebody out there who will deeply relate to what Jodi experiences through the plot of Tall Girl, and it could wind up helping them deal with their personal struggle. What can't be forgiven in the same way, though, is just how little else is contributed to the genre. There are many films way better than this, and they can probably easily be found by just swiping past this one on Netflix.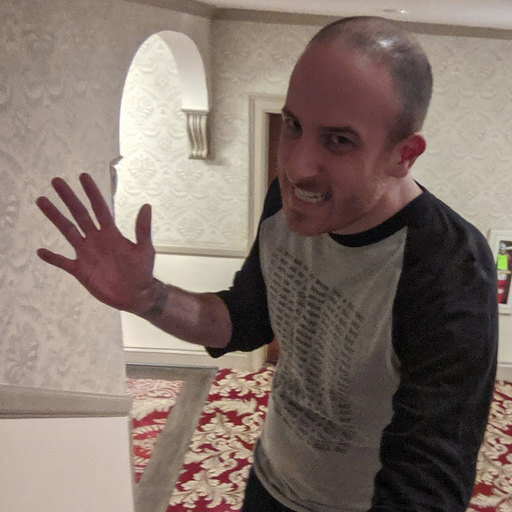 Assistant Managing Editor
NJ native who calls LA home and lives in a Dreamatorium. A decade-plus CinemaBlend veteran who is endlessly enthusiastic about the career he's dreamt of since seventh grade.