The debut of Disney+ feels like being fondly wrapped in a snug blanket and handed a warm cup of nostalgia cocoa. As though reminiscing about childhoods spent watching the streaming platform's classic animated stories, throwback sitcoms, and big screen classics from the comfort of our couches wasn't tender enough, the service is also bringing in the holiday cheer with its new release, Marc Lawrence's Noelle.
Disney and the Christmas season have long had a symbiotic relationship. The studio classically runs on bringing magic to life, and so does the spirit of the holiday. But can you believe it's actually been 10 years since Disney has produced a major Christmas-themed release? Recently, audiences have been flooded with Santa's workshop-level production of holiday movies from the likes of Hallmark, Lifetime and Netflix, so there's a crisp and refreshing air about Noelle that feels welcoming to the genre.
The Disney+ Christmas comedy stars Anna Kendrick and Bill Hader as Noelle and Nick Kringle, the children of Santa Claus. It's a syrupy setup, as the first five minutes find the younger versions of the characters catching the jolly X-mas icon by the tree, and it's not long before famous holiday song puns are thrown around. (I mean it is the North Pole, don't come if you don't have a sweet tooth!). Don't worry, though, as it does get a tad more clever. Hader is next in line to take the reigns as the new Santa… but he isn't the right fit for the job. For starters, he's claustrophobic, and one must remember that chimney-sliding is a key to the gig! Kendrick's ever-cheery Noelle does everything she can to help him get ready for his first big night in the big job.
Noelle**'s all-star cast is undeniably sweet, but Anna Kendrick steals the show**
As a whole, Noelle is a movie where the cast so effortlessly fills the roles given to them. For example, of course Julie Hagerty is Mrs. Claus — it's too perfect! Shirley MacLaine as a sassy elf — inspired! Billy Eichner plays a cousin to the Kringle siblings' named Gabe. He's in the tech department and LOVING it. All around, it's just casting at its finest. Thankfully, the actors don't just play themselves either.
Truly, though, Noelle sells itself best with its titular hero played by Anna Kendrick. Noelle wears fuzzy caps, bright red and green get-ups, calls upon an adorable baby reindeer named Snowcone and ice skates across the town. Yet, there's something unique about Kendrick's comedic balance that allows us to get behind Noelle's cartoony qualities. It's in the vein of Amy Adam's Giselle in Enchanted – it somehow works. No singing, however.
Still, this is a classic case of "wish there was more Bill Hader." He's underutilized, but elevates the film when he's in it (as he is known to do). The same can be said about Eichner's presence in Noelle. Adult audiences may agree that it's kind of a shame Noelle isn't some over-the-top, improv-heavy comedy that is allowed to be a bit more subversive. But it's hard-G, and with that comes a leash. With this in mind, the cast really does the best they can.
Yes, Noelle has a traditional (and predictable) storyline, but it still delivers
At its core, Noelle is an entertaining fish-out-of-water tale that has the children of Santa Claus finding themselves plopped in a world away from the North Pole. (Did I mention Enchanted already? All it needs is an animated introduction and a musical number and it's just about there). And then there's the predictability of the final moments of Noelle: you'll likely guess how it will all unfold within minutes of grasping the plot.
But Christmas and predictability are part of the tradition, aren't they? The holiday is an annual affair and the iconic movies associated to them aren't built to have families jumping out of their seats. Noelle goes for the low-hanging laughs sometimes, but thankfully it also crafts some pretty funny moments and gold star moments worthy of the top of the Christmas tree. Audiences will also enjoy Noelle letting loose and commenting on the breaking of tradition in the modern era.
Noelle is a new Christmas movie that nicely builds upon the holiday's lore
Foremost, many Christmas movies have helped inform our imaginations on the mythology of the holiday, and Noelle's greatest magical strength lies in how it handles everything from the North Pole, to Santa Claus, to what it means to be Naughty or Nice. Watching this through a child's eyes, this movie provides a lot of valuable (and rewarding) answers to the biggest questions associated with the holiday. It implements a fun mix of magic and logic to the lore of Christmas.
Disney has always been clever with worldbuilding whether it be showcasing emotions in the brain with Inside Out to the worldwide web in Ralph Breaks The Internet. While this is no Pixar-level wonder, the studio's attention to detail is ever-present even on a smaller production.
For those looking for some wholesome Christmas fun this holiday season, Noelle is a sweet and sugary treat to take a bite out of. It's a nice early introduction for Disney+ subscribers into childhood wonder, plus loads more entertaining than a number of other titles the seasonal genre typically has to offer.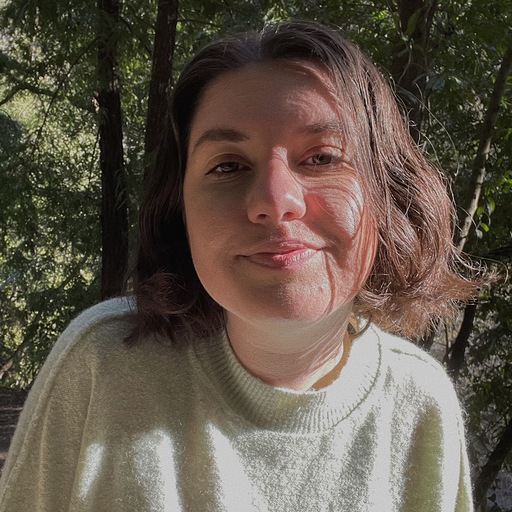 YA genre tribute. Horror May Queen. Word webslinger. All her writing should be read in Sarah Connor's Terminator 2 voice over.