Spike Lee is one of the few directors who could make a Vietnam War-era story that feels relevant, vital and integral to today's news cycle. Lee's a student of history, often connecting dots between past events and present-day headlines to make difficult points about why our culture needs to evolve (and singling out the reasons we've failed to do so over the years). Coming off of his Oscar-winning BlackKklansman, Lee keeps one eye cocked toward our nation's complicated history while also addressing our continued inequality in the riveting Da 5 Bloods.
The title refers to a tight-knit squad of Vietnam vets who laid their lives on the line for a country that didn't (and doesn't) respect them. During the war, these men acquired a cache of U.S. gold bars, and immediately devise a plan to bury it. Decades later, four of the surviving five "Bloods" have returned to the battlegrounds where the director sends them on a treasure hunt that's fraught with life-threatening peril, soul-altering confrontations, and politically-charged debates that we want from a Spike Lee joint.
Give Delroy Lindo an Oscar nomination.
Honestly, the entire Da 5 Bloods ensemble is magnificent, but Lindo lucks into the juiciest role in Danny Bilson and Paul De Meo's screenplay. He plays Paul, a proud conservative who voted for Trump, sports a MAGA hat during the jungle adventure, and hides countless skeletons in his closet. Paul almost serves as the group's de facto leader, as their actual captain, "Stormin" Norman (Chadwick Boseman), died during combat.
Each man has personal reasons for returning to Vietnam, beyond the financial gain. Otis (Clarke Peters) reconnects with a lost love – and learns he might have fathered a child. David (Jonathan Majors) tags along to better understand his father, Paul. But Paul is the tempest in a teapot, a conflicted man who allows his demons to overwhelm him, repeatedly jeopardizing the mission.
Lindo is fiery, contemplative, angry and damaged. He embodies every difficult step of Paul's journey, but he's assisted by powerful supporting performances. Clarke Peters, Isiah Whitlock Jr. and Norm Lewis have tangible chemistry as Lee's five "Bloods." They banter, joke and provoke one another, coming across as men who fought in and survived a war, not actors hired to portray those roles. Their bond helps you invest in the fate of the "Bloods," when victory seems far from certain.
Da 5 Bloods effortlessly connects to our current events.
Spike Lee understands better than most the racial and social issues plaguing our nation to this day. He has addressed our racial divide in numerous films, dating all the way back to 1989's Do The Right Thing. Here, his lesson appears to be that through the years, the dire situation facing African-Americans hasn't changed much, and the same oppressive inequalities are pushing protestors into the street.
Lee's characters will discuss historical examples of blatant racial and social injustices, all while lamenting that the fought in a war for a country that – at the time – still did not grant these men equal rights. Lee's tone isn't heavy handed. It's factual. He doesn't demand change. He doesn't have to. The way that Da 5 Bloods lays out its facts in the guise of a treasure hunt, you'll want to contribute to the effort to implement change. The movie essentially spotlights our broken past and let's us ask why it hasn't led to an improved future.
How in tune is Lee to the uproar happening in America's cities? Da 5 Bloods contains a scene of protest swirling around a "Black Lives Matter" gathering. He informed me, during a recent CinemaBlend interview, that it wasn't a reshoot, or additional photography. Lee, with his finger ever on the nation's pulse, knew to include it, because the demand for change we're experiencing now was inevitable.
Da 5 Bloods is one of Lee's most complete films.
You can't call Da 5 Bloods Spike Lee's masterpiece, because that devalues the staggering accomplishments of Do The Right Thing, Malcolm X and (for me, personally) He Got Game. But for his handful of gems, it's fair to say Lee sometimes allows his message to trump his movie. Gang violence, paranoia and interracial relationships are worthy topics of discussion, but that doesn't help Chi-Raq, Summer of Sam or Jungle Fever to be memorable exercises.
Da 5 Bloods ticks every box, though. It balances story with history, character development with social commentary, and noteworthy acting with conversation-starting topics that will have you rewatching the film over and over. Technically, Spike hasn't been this adventurous in years, working with cinematographer Newton Thomas Sigel (Drive, Three Kings) to juggle noticeable aspect-ratio shifts that define the time periods that the story occupies. And though this compliment sounds like a broken record, the work done by life-long Lee collaborator Terence Blanchard on the 5 Bloods score is exceptional. The music elevates the material, cementing Blanchard's status as God-tier in the realm of film composers.
By exploring the pain of the past, Da 5 Bloods draws a thick, bold line to hurt that people still feel today. It's a compelling treasure hunt story, with an extremely powerful undercurrent that's provided by the history of our country, and the deep scars of war. There's no need for Spike Lee to elevate the film's melodrama, because the drama of history amplifies any message Lee is pushing. It's an important story, told by an important storyteller, and will be remembered as one of the year's best films.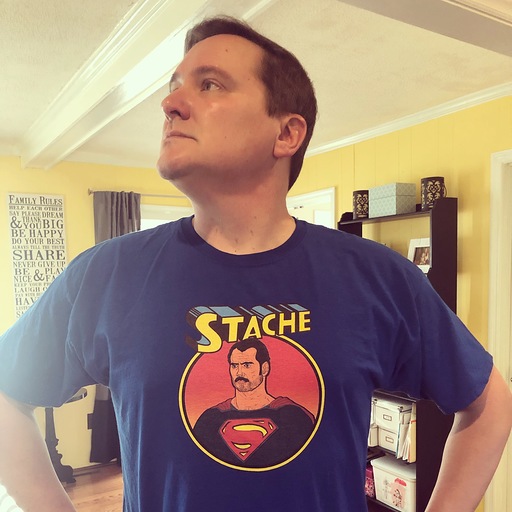 Sean O'Connell is a journalist and CinemaBlend's Managing Editor. Sean created ReelBlend, which he proudly cohosts with Jake Hamilton and Kevin McCarthy. And he's the author of RELEASE THE SNYDER CUT, the Spider-Man history book WITH GREAT POWER, and an upcoming book about Bruce Willis.