Sequels are a tough nut to crack, as any chance to revisit and expand a story presents the possibility of those taking on the task screwing it up. As if that wasn't difficult enough, making a sequel to either a comedy or a horror movie is another tier of struggle, as those genres depend on the freshness of their gags and kills and can suffer from the repetition often found in follow-ups. With two strikes against it from the word go, director McG's The Babysitter: Killer Queen might strike fear into fans and newcomers for all the wrong reasons. Yet in a feat of true demonic magic, this sophomore installment is harder, bloodier, faster, and funnier than the movie that started it all.
Flashing forward two years into the future, The Babysitter: Killer Queen takes place in a world where Cole (Judah Lewis) is still traumatized from the events of the first film. No one believes his story of a demonic cult (Robbie Amell, Bella Thorne, Andrew Bachelor, and Hana Mae Lee) trying to sacrifice him in the name of achieving their inner most desires. Just when he's starting to make moves towards getting over his life, and trying to win the heart of best friend/crush Melanie (Emily Alyn Lind), his would-be killers somehow arise to try and finish what they've started.
The Babysitter: Killer Queen knows the game it's playing, making for a sequel that nods and winks to the history of follow-ups.
If you're a sequel, it's practically a killer's kiss to invoke the name of a film like Terminator 2: Judgment Day, both in story beats and directly in your dialogue. The Babysitter: Killer Queen does both of those things, practically tempting fate to strike it down in its hubris. But surprisingly enough, this movie embodies that exact sort of sequel in every way.
The Babysitter: Killer Queen builds upon the foundation that The Babysitter laid out the first time around, bread crumbing information from the past to pave the way to a fast and furious future. With all of the background out of the way, there's a clear path to execute bloodier kills, and fresher jokes – the cornerstone of any good horror-comedy sequel. The film doesn't just make references that show it's aware of follow-ups; it manages to use that knowledge practically as well.
The Babysitter: Killer Queen is a rare sequel that learns from its predecessor, and makes some much needed improvements.
As fun as The Babysitter was, there were a couple kinks here and there that felt weird. Despite the fact that it featured a babysitter and her high school freshman ward who happen to have bonded over Billy Jack, there were a lot of inventive kills and character dynamics introduced that spiced things up. But the fun in that first caper was definitely had by the villains, which is something that definitely repeats itself in The Babysitter: Killer Queen. With a much needed upgrade to the canon of '80s teen comedies, the nostalgia wave this second timer rides is more fitting, and a richer mine for material.
But in-between Robbie Amell's shirtless menace and punchlines, and Bella Thorne's over-the-top mean streak, there's more room for Judah Lewis' Cole to grow as a character. To its advantage, The Babysitter: Killer Queen uses Lewis' developing skills to give him more exciting twists and turns to navigate. Not only do the characters from the original story get to expand, but the lore and twists further build a nice and cozy world in which to potentially set future adventures.
The Babysitter: Killer Queen is the horror-comedy we all need right now.
Halloween is started early this year, and Netflix just made sure it's in on the ground floor with The Babysitter: Killer Queen. With a breakneck pace, the entire experience rides on greased rails, leaving the audience to enjoy the surprises around every turn. As Cole continues to grow into a man, this potential franchise finds itself becoming more confident and assured with what it's good at. Not every sequel gets to know itself as well as The Babysitter: Killer Queen does in its second outing, but when they do, they become memorable romps that keep fans talking for a while to come.
Now is the perfect time and place to drop a horror-comedy that can distract viewers in the comfort of their own homes. And The Babysitter: Killer Queen more than fits the bill, with a sprawling adventure in the great outdoors, answering questions from the first film and seeding even more asks for the future yet to come. Even if The Babysitter wasn't your thing, you just might believe a blood cult can't die in this much improved mouse trap of murder and punchlines.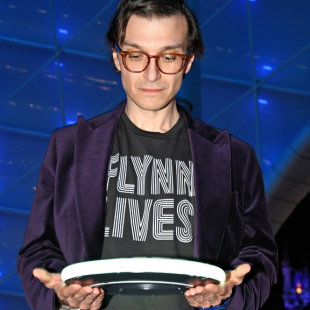 Senior Movies Contributor
CinemaBlend's James Bond (expert). Also versed in Large Scale Aggressors, time travel, and Guillermo del Toro. He fights for The User.