There are few actors working right now as exciting to watch as Lakeith Stanfield and Daniel Kaluuya – and this is not exactly a new phenomenon. Their careers have been linked because of their stellar turns in Jordan Peele's Get Out, but Stanfield has blown us away for years beyond that with performances in films like Destin Daniel Cretton's Short Term 12, Boots Riley's Sorry To Bother You, and the Safdie brothers' Uncut Gems (not to mention his brilliant work on the series Atlanta), and Kaluuya has done likewise with Denis Villeneuve's Sicario, Steve McQueen's Widows, Ryan Coogler's Black Panther and Melina Matsoukas' Queen & Slim. Every time they are on screen they are delivering something passionate, complex, and engrossing, and their project choices have been highlighting their great talents.
All that in mind, Shaka King's Judas And The Black Messiah sees the two stars at the height of their powers in their respective careers thus far. Telling a remarkable true story that is both timely and original to the silver screen, it weaves a powerful tale about betrayal and resilience, and is anchored by its pair of phenomenal lead performances – portraying a revolutionary icon and the notorious double agent who abetted his assassination. And while there are some missed opportunities in the structure, the power pack of Lakeith Stanfield and Daniel Kaluuya and the stunning realities the film depicts leave an indelible impact.
Judas And The Black Messiah has a powerful story that translates well to the big screen.
It all begins with a stupid crime. Donning a low-brim hat and waving around a fake FBI badge, William O'Neal (Stanfield) enters a bar accusing a patron of driving a stolen car – his intention being to take the keys and bolt in the vehicle. When the scheme completely falls apart, he quickly finds himself in handcuffs and facing serious charges, including grand theft auto and impersonating an officer of the law. Sitting down with agent Roy Mitchell (Jesse Plemons), he is threatened with spending years in jail. Or he could make it all go away by providing the law with a little assistance.
This is what leads William O'Neal to the Illinois chapter of the Black Panther Party. In exchange for both freedom and financial reward, he agrees to try and infiltrate the growing movement and specifically keep an eye on its chairman, Fred Hampton (Daniel Kaluuya). Realizing an opportunity when he learns that the party leader can't drive because the police are constantly pulling him over, O'Neal gets close to his target by becoming his driver, and while trust has to be earned among the ranks, he is successful in acquiring it.
As more and more pressure is applied to the organization directly by FBI Director J. Edgar Hoover (Martin Sheen), the spy continues to feed information to the feds, though conflict mounts within him. He not only begins to grasp the terrifying reality of what will happen to him if it's discovered that he's a rat, but also finds himself absorbed by the chairman's message and actions within the community, as Fred Hampton proves to be a genuine leader and potential arbiter for great change.
Daniel Kaluuya and Lakeith Stanfield put every ounce of their talent on display in Judas And The Black Messiah.
There's an awesome legacy in Hollywood of undercover stories and the relationships that blossom from them, from Point Break to Reservoir Dogs to The Departed, and just as those movies are pushed to greatness with awesome performances by their stars, Lakeith Stanfield and Daniel Kaluuya make a great pair – albeit with a vastly different dynamic. William O'Neal might be on the side of "The Law," but he's most definitely not on the side of justice, and how he evolves over the course of the film, with Fred Hampton as the catalyst, is fascinating.
Playing O'Neal proves a tremendous acting challenge, as Judas And The Black Messiah on paper essentially operates with its villain as its protagonist – but the layers that Lakeith Stanfield brings to the performance accentuate his flaws while also bringing out his humanity. As portrayed in the film, there is no question that selfishness and greed has powerful influence on his actions, but he is also a young man who is caught in a trap and clearly recognizes the terrible consequences of what he's doing.
Daniel Kaluuya doesn't have that integrity hurdle to leap as Fred Hampton, but instead has a different mountain to climb capturing the gravitas of the Civil Rights hero. What registered the Black Party Panther chairman as a threat to the FBI was his ability unity among those living life on the lower rungs in Chicago, and it's spectacular to see the energy that Kaluuya projects in the performance and watch his oratory skills earn him respect. It's not sugar-coated or seraphic, but a commanding and memorable. When he leads chants of "I am a revolutionary," you may find yourself joining in.
You're left wishing there was a bit more flourish in Judas And The Black Messiah's storytelling.
With its flipped-dynamic undercover operation, and a multitude of harrowing episodes that play out during William O'Neal's infiltration, the true story at the heart of Judas And The Black Messiah lends itself tremendously well to narrative filmmaking – but you're also left wishing that Shaka King took more bold swings in the script and committed more to some structural choices.
The foremost example of this is the attempted integration of an on-camera interview with O'Neal from 1990. The design of it is bizarre, as there are only three total clips, and Lakeith Stanfield only portrays the FBI informant in two of them. The last of them delivers a gut punch… but it's delivered in on-screen text, and leaves you scratching your head as to why it wasn't written directly into the script (a very clear cut example of telling instead of showing). Rather than fully committing to any kind of non-linear structure, Judas And The Black Messiah puts its central narrative before everything else, and while that's totally justified in the broader attempt to tell Fred Hampton's story, there is a messiness in it trying to have things both ways.
Despite its flaws, it's a great cinematic offering. The film is powerful as a horrifying history lesson and a compelling thriller, and a perfect opportunity for the two of the best performers in the industry to put everything they have on screen. Judas And The Black Messiah is an awesome tribute to a powerful figure, and hopefully for many an enlightening experience.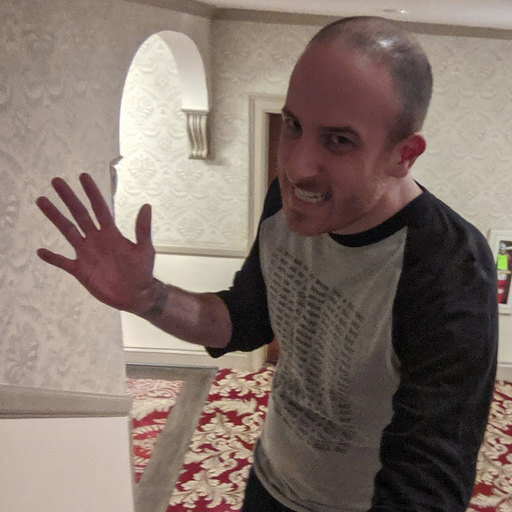 Assistant Managing Editor
NJ native who calls LA home and lives in a Dreamatorium. A decade-plus CinemaBlend veteran who is endlessly enthusiastic about the career he's dreamt of since seventh grade.