From George Takei's Sulu To Michelle Yeoh's Georgiou, 8 Strong Asian Characters Who Are Important To Star Trek
These folks are integral to the success of Starfleet.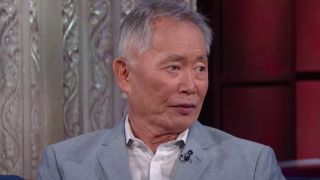 (Image credit: YouTube)
Star Trek is a series that has, since its beginning, celebrated diversity. "Infinite Diversity in Infinite Combinations" is a cornerstone of Vulcan ideology and one the franchise has always embraced. In honor of Asian American and Pacific Islanders Month, we decided to revisit the notable Asian characters and actors who contribute to the franchise's diversity and served as an inspiration to others who came after them.
From George Takei's Hikaru Sulu to Michelle Yeoh's Phillipa Georgiou, Asians have held notable roles in Star Trek throughout its run. Here are a few of the standouts over the years and a little on the actors who have made them so special.
Hikaru Sulu (George Takei)
Hikaru Sulu was born in San Francisco, California, and rose to prominence in Starfleet during his time on the USS Enterprise with Captain James Kirk. He later would go on to Captain the Excelsior and would lead such a successful career that Starfleet named a ship after him decades later.
George Takei, the actor behind Sulu, was a trailblazer for Asian actors in science fiction and someone who has been open about his own experiences and why diversity is so important. Takei grew up in a Japanese internment camp, and when he's not feuding with former co-star William Shatner, he's spending these days promoting his musical, Allegiance, which is centered on a Japanese-American family uprooted from their home and relocated following the attacks on Pearl Harbor.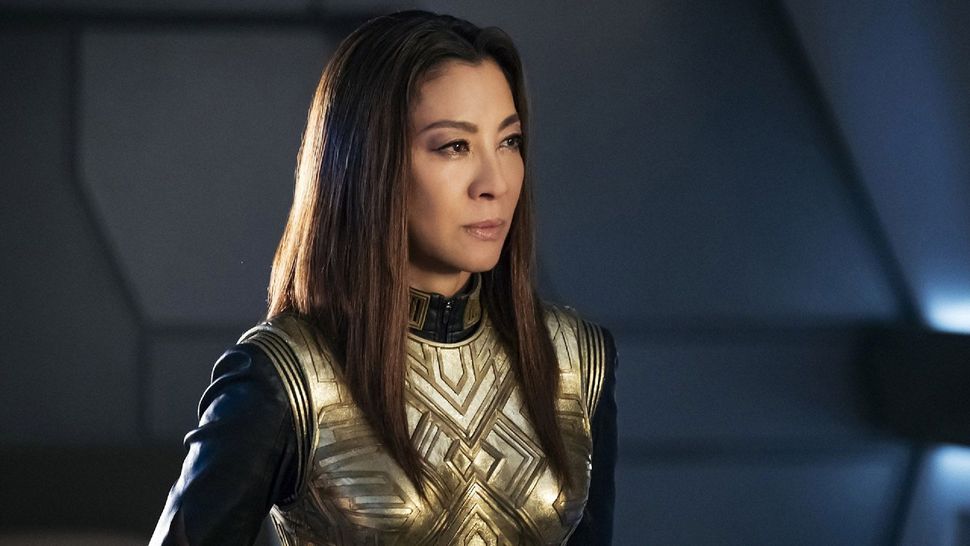 Phillipa Georgiou (Michelle Yeoh)
Phillipa Georgiou was the Malaysian-born captain of the Shenzhou, but perished after engaging in hand-to-hand combat with a Klingon. Her former officer, Michael Burnham, later came into contact with another Georgiou from the Mirror Universe, who was then sucked into the Prime timeline. Though she once lived as a fierce Terran Empress, Georgiou eventually acclimated to the identity of her Prime universe doppelgänger and became a force for good in Starfleet.
Actress Michelle Yeoh is someone who needs no introduction these days. Yeoh chased her exit on Star Trek: Discovery with the film Everything Everywhere All At Once, which earned her the honor of the first Asian actress to win a Best Actress Oscar. Now, Yeoh will return as Georgiou for a Star Trek: Section 31 movie that those with a Parmount+ subscription will enjoy later this year.
Harry Kim (Garrett Wang)
Ensign Harry Kim was vital to the successful return of the USS Voyager in Star Trek: Voyager, though he never received the same level of acclaim his crewmates did. Frankly, Voyager did Harry Kim dirty, but those who watch the series will see plenty of great episodes with the ensign performing in even the toughest of circumstances and succeeding.
Actor Garrett Wang was born in California and has advocated for justice for Harry Kim over the years. Apparently, he almost got an opportunity to reprise the role in Star Trek: Picard Season 3 (via Slashfilm) but things fell through. Hopefully, Wang will get a chance to reprise the role in a future Trek series and finally get the justice for Harry Kim that he should've gotten on Voyager.
Hoshi Sato (Linda Park)
Japanese-born linguist Hoshi Sato became one of the first humans to explore space on the Enterprise alongside Captain Jonathan Archer on Star Trek: Enterprise. Among her various achievements as part of that mission, Sato ultimately developed the linguacode universal linguistics matrix that would help future generations of explorers communicate with more ease than in her early years.
Actress Linda Park was born in South Korea but was raised in California. She seemed to enjoy her time on Enterprise overall, but did mention in an interview with StarTrek.com that she felt most of Hoshi's stories were isolated from the rest of the crew. Park wished that Hoshi would've had more inter-character interaction with the other actors, but did enjoy the scenes that she did have with other characters such as John Billingsley's Dr. Phlox.
Keiko O'Brien (Rosalind Chao)
Miles O'Brien is the unsung hero of Star Trek: The Next Generation and Deep Space Nine, and behind every strong man is an even stronger woman. Keiko O'Brien served as a botanist on the Enterprise D, but when she realized she didn't need to be one on Deep Space Nine, she transitioned to a primary school teacher. Keiko was admittedly not thrilled about the change of scenery but remained a supportive partner and even helped save her husband's skin a few times.
Actress Rosalind Chao was born in Anaheim, California, and almost portrayed a completely different character in the Star Trek universe. According to an unearthed casting memo from TNG, Chao was the original favorite for the role of Tasha Yar (via TrekToday.com). That role ultimately went to actress Denise Crosby, and one could argue Chao got the better role in the end, given Yar's short run before being killed off.
Samanthan Rutherford (Eugene Cordero)
Ensign Samanthan "Sam" Rutherford serves on the USS Cerritos on Star Trek: Lower Decks. Sam is a character that seems to excel in whatever role he's given in Starfleet, but never lets it go to his head. That's a great trait to have on the Cerritos, as the crew often gets into some hairy situations that needs people like him to keep the ship functional.
Detroit's own Eugene Cordero serves as the voice of Sam Rutherford, who is also of Filipino descent. Cordero is also known for his live-action roles in shows like Crazy Ex-Girlfriend, The Good Place, and Silicon Valley.
Nurse Alyssa Ogawa (Patti Yasutake)
Nurse Alyssa Ogawa was often seen around Star Trek: The Next Generation. On the Enterprise D, she was one of the head nurses, and later a senior sickbay staff member. In the event that Crusher was away, Ogawa would make reports to senior staff in her absence.
Actress Patti Yasutake might be someone currently in the limelight for her role in the Beef cast for hit Netflix series. Of course, she has had a wonderful career in Hollywood with many roles in television and film.
La'an Noonien Singh (Christina Chong)
La'an Noonien Singh is the chief security officer on Star Trek: Strange New Worlds and a character with a direct link to one of the franchise's greatest villains. La'an is a distant descendant of Khan Noonien Singh, who was one of the main players in the Eugenics wars. La'an is very different from her ancestor, however, and has spent her time in Starfleet doing good for others around the universe.
La'an is from space, but British actress Christina Chong is of Chinese descent on her father's side. Chong has made a huge impact with Star Trek fans in her limited time in the franchise, and viewers will know her from her roles in 24: Live Another Day and Doctor Who.
Those looking to watch a whole lot of Star Trek will need a Paramount+ subscription to enjoy a wide variety of it. With that said, Pluto TV also has some Star Trek content available to its subscribers, provided they are fine with watching a rotating playlist.
Your Daily Blend of Entertainment News
Mick likes good television, but also reality television. He grew up on Star Wars, DC, Marvel, and pro wrestling and loves to discuss and dissect most of it. He's been writing online for over a decade and never dreamed he'd be in the position he is today.