I Finally Watched All Of Ozark, And Wow I Get The Hype Now
It really is one of Netflix's best shows.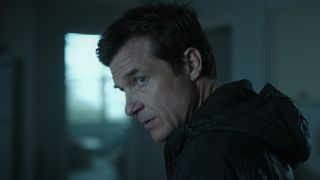 (Image credit: Netflix)
As a writer, I am faced with many shows and movies to watch, whether that be anime, live-action, or cartoons, both in films and TV, it's hard for me to keep up to date with everything all the time. Which was a huge reason as to why I hadn't gotten around to watching Ozark.
It wasn't that I hadn't heard it's a great show, but it was just because there were so many other pieces of media at the time for me to watch, it was impossible for me to keep up to date with everything. But then Christmas break came around this year, and I decided to give the show about a family moving to the Ozarks in Missouri a try.
And wow, I understand the hype now.
As a new fan of the concluded series, let's get into how much I actually did love Ozark on Netflix – and why it took me so long to really like it.
Jason Bateman Was Awesome As The Lead
I've followed Jason Bateman's career for some time now. I loved him in Arrested Development, and I really liked him in many of his comedic movies like Horrible Bosses, Game Night – heck, I was even a fan of his voice-acting in Zootopia, one of my favorite recent Disney films. So when I heard he was the lead of a serious drama show, I was pretty nervous to check it out because I had never seen him in a super dramatic role before.
Granted, he's certainly not the first comedic actor to show off their dramatic skills -- , such as Steve Carell, Bryan Cranston and more -- so I gave it a shot. And wow, he did great.
Jason Bateman's performance was the first thing in this show that captivated me. His voice in the opening scene was something that was familiar, but it's the way he spoke and acted as Marty that drew me in. He was calculated, cold (when he needed to be), but overall, a freaking smart character, but I have a feeling that no one else could have played him as well. He was just that good.
But Let's Be Honest – Julia Garner Stole The Show
Even so, while Jason Bateman was the original reason I did watch the show, I have to give props to Julia Garner.
I have to preface this by saying I had seen a few episodes of her acting performance before in Ozark when I was researching to write an article about her best movies and TV shows, which includes her work on Ozark, but I never got the full picture until now. I understand the hype she has received for starring in the series.
Her portrayal of Ruth is killer. I've seen Garner in several other pieces of media recently – especially in 2022 with Inventing Anna – but the performance was just a different animal in Ozark. Ruth is the kind of person that you really don't want to mess with and you feel that tension through the screen, and that's all because of Garner's amazing acting.
It's no wonder that Garner has been working so much after starring in this show – this was her true breakthrough – and I am so happy I was finally able to check it out in full.
It Actually Introduced Me To New Areas Of The Country I Never Knew About
I'm going to be honest – I never knew the Ozarks even existed before watching Ozark.
I didn't grow up in Missouri – far from it, as I'm a native New Yorker – but I was always interested in learning more about the United States. And I have to say, this is the first show in a while that made me want to travel to more rural areas of the country that I never would have visited before.
The Ozarks, at least featured in the show, are honestly really beautiful, and it makes me wonder just how many more hidden gems there are out there – granted, what happens at the Ozarks in this show isn't necessarily a good thing, but it still got me interested in learning more. And when a show can do that, it's a win in my book.
Each Episode Gives You A Reason To Keep Watching
When I say that Ozark can be a wild time, I mean that in the best way.
There are few shows that really captured me in the first episode. In a lot of shows, there are so many times where I have to keep giving it a chance to really get into it.
Ted Lasso on Apple TV+, which is one of my favorites shows right now, had to really get a few episodes deep for me to really enjoy it. The same thing happened with the mega-hit, Wednesday. Even Game of Thrones to an extent, didn't draw me in instantly. I needed to get through a couple episodes – and I love fantasy shows.
That did not happen with Ozark – because this show drew me in instantly. While the beginning of the pilot feels a little slow, it's the ending where everything is escalating so quickly that you can't help but keep watching – and it's the same way with each episode.
Every single one of them always gives you a reason to tune into the next episode, and even when it was three a.m. and my eyes were dying to go to sleep, I kept watching. I haven't had a viewing experience like that since watching all of Attack on Titan. It draws you in like no other.
And Let Me Just Say, The Cinematography Is Pretty Great
I feel like not enough people talk about the cinematography of Ozark and I need to give props to the people who work behind the scenes because it is amazing in this show. Obviously, there are some awesome shots, such as the first time we see the Ozarks in the final scene of the first episode, but there are some moments that are filmed so expertly, you don't even see what's coming up.
I want to use a shot from the first episode to explain – really any episode – but it would be a major spoiler and I can't do that. Each shot tells a story and it's so well-done that it makes me want to take up cinematography. Expert work here.
I Understand The Comparison To Breaking Bad – But It Really Is A Different Show
I get it. I really do – but these shows are so different from the very start.
Whether it was my dad explaining it, or other people I've spoken to, everyone always compares Ozark to Breaking Bad, because it's a very similar premise – a family man is given an impossible mission and has to succeed in order keep his family safe and protected, and slowly ends up doing more harmful things as time goes on.
In Breaking Bad, that was Walt's diagnosis with cancer and him deciding to make meth in order to provide for for his family. In Ozark, it's about a money laundering scheme and needing to protect his family from getting harmed from the cartel. But Ozark is so different in so many ways. The premises and ideas are similar, but the content is not.
Marty is a much easier protagonist to follow, at least in my opinion, and to root for, but it's the people around him. I'll be straight up right now and say that Marty informs his family about what's going on instantly. They aren't kept in the dark for long. And that's what really makes this show stand out – it is, at its core, a family show, and what people will do for the ones they care about, even if it's illegal. It may be a different type of family, but family is family.
That's what I really love about Ozark. Trust me, I love the Breaking Bad universe as well, but this one is different in a good way, and it deserves separate attention.
Ozark is seriously one of the best shows I watched in 2022, and if you haven't gotten the chance to check it out, be sure to watch it now on Netflix. You won't regret it.
Stream Ozark on Netflix. (opens in new tab)
Your Daily Blend of Entertainment News
Big nerd and lover of Game of Thrones/A Song of Ice and Fire. Will forever hate season eight. Superhero and horror geek. And please don't debate me on The Last of Us 2, it was amazing!