Why Agents Of S.H.I.E.L.D. Has Killed Off Some Major Characters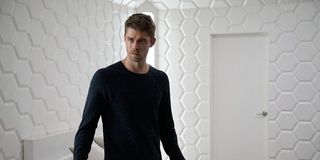 Death is a prominent part of nearly any comic book-based series, and Agents of S.H.I.E.L.D. has been no exception. The Season 3 finale of S.H.I.E.L.D., in fact, featured Lincoln sacrificing himself to save Daisy Johnson in a move that had been foreshadowed by Daisy earlier during the season. When asked by a devastated young fan at San Diego Comic-Con why some major S.H.I.E.L.D. characters have seen their demise, executive producer Jed Whedon had some interesting things to say about why the ABC drama has chosen to kill off some of its main characters. Here's what he had to say during a panel:
It's been trendy for the several TV seasons for popular shows to kill of their lead characters. Sometimes these deaths have happened abruptly, as happened with Ned Stark on Game of Thrones just a few years ago. Some of those deaths are played out for emotional effect, or to take the story in a different direction. And, as we've seen on shows like The Flash, Arrow (and even S.H.I.E.L.D. itself) sometimes comic book stories are able to bring characters--or at least the actors--back via returns from the dead or even separate timelines, thus giving them a new lease on life. Of course, no one likes seeing characters die, but it is often what happens afterward that makes for the truly interesting television moments.
Jed Whedon also teased the upcoming Season 4 of the ABC drama. While he didn't give us specifics about what is coming up, he did mention right after talking about killing characters off that there might be things to look forward to in the upcoming season:
The Agents of S.H.I.E.L.D. finale flash forwarded six months after Lincoln's death at the end of the finale, so we do have some glimpses regarding where the characters who are still around will be going. We know, for instance, that Daisy has gone rogue in the wake of Lincoln's death. We know that Fitz has been working with Dr. Holden Radcliffe. Agent Coulsen and Mack still seem to be doing undercover work. Obviously, the death of Lincoln had lasting consequences for the team, and killing off the character is going to help the show to tell better stories, at least according to Jed Whedon.
Luckily, we won't have too long to wait to see what is going on in S.H.I.E.L.D. Marvel's Agents of S.H.I.E.L.D. will return to ABC's schedule on Tuesday, September 20 at 10 p.m. ET, in a later timeslot than has been typical for the show. You can find out when the rest of your favorite TV shows are premiering with our premiere schedule.
Reality TV fan with a pinch of Disney fairy dust thrown in. Theme park junkie. If you've created a rom-com I've probably watched it.
Your Daily Blend of Entertainment News
Thank you for signing up to CinemaBlend. You will receive a verification email shortly.
There was a problem. Please refresh the page and try again.