Little Kid Storms Live Weather Forecast, Shouts There Are Farts Everywhere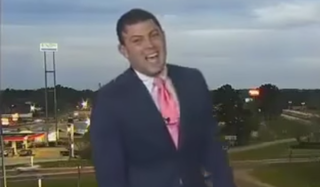 We live in a blessed time for news reporting. 20 years ago, if someone's kid were to break loose and start going buck wild on the news, it'd be a funny story to tell your co-workers, who would only give a light chuckle in turn because it's just one of those "you had to see it," moments. Now, in the age of YouTube, we can all see and share with our friends one kid's time to shine when he burst into a live broadcast and made the most of his 20 seconds of flatulent fame. Take a look:
In case you missed everything that happened in that short amount of time, let me break it down. The kid starts things off on the right note by saying he has no idea what's going on, which is fitting considering no one does. He then slams WLBT 3 weatherman Patrick Ellis, stating that the forecaster doesn't know what's going on, which also seems to make sense as Ellis tries to make the best of the situation by letting the child take control of the segment. The kid then proceeds to scream "There are toots and farts everywhere, it's crazy," before being whisked away by some random dude. I also think he attempts to fart on the weatherman, but due to his not being mic'd up we are not sure if he succeeded or not. (But he totally did.)
How does something like this happen? Having worked in a television station before, I know it is not uncommon for someone who isn't an anchor or crew to be in the newsroom while the show is running, but it's definitely not a daily occurrence. Once you're in the studio, though, it would be fairly easy for anyone to jump on camera, provided they have the guts to do it like this kid clearly had! In case you're wondering, the meteorologist has responded since the event:
That's a good spin to put on it when you're a guy who could forever in your industry be known as "Toots and Farts Guy." Then again, any publicity is good publicity, right? We're in the midst of great television that you need to get in on, so check out our midseason premiere guide and pick out a show that doesn't revolve around "toots and farts."
Your Daily Blend of Entertainment News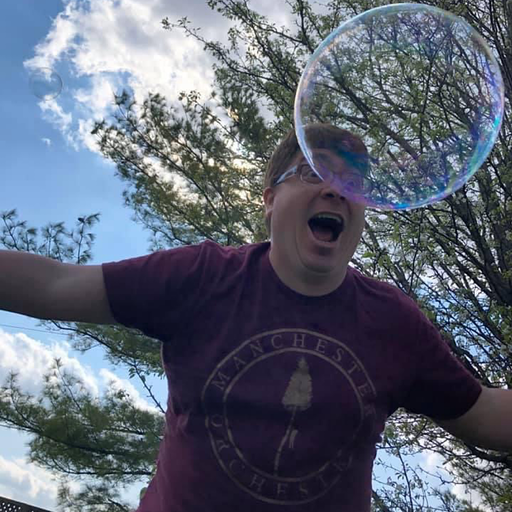 I like good television but also reality television. His day largely consists of balancing his workload between reporting on the latest and greatest news in Star Trek and other sci-fi, as well as 90 Day Fiancé, WWE, Big Brother, and more.