MythBusters Is Coming Back To TV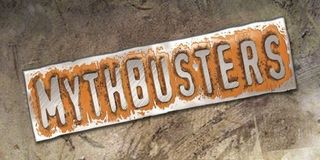 MythBusters was a popular series that featured hosts Adam Savage and Jamie Hyneman running experiments to test all kinds of myths for 14 years. Episodes tended to feature a lot of hijinks and a lot of explosions, and the action was a big hit with viewers. The show came to an end with Savage and Hyneman back in 2016. Now, the show is set to return to the small screen with a brand new set of hosts to tackle the winning formula. Mythbusters will debut brand new episodes in November on the Science Channel.
Brian Louden and Jon Lung will be the new hosts. They won their spots after beating out the competition on Mythbusters: The Search thanks to their combination of build skills and science smarts. The duo will create new experiments in the new version of the show, using everything from exploding gas tanks to rocket-powered swords to airbag disasters. The new season will run for 14 episodes and premiere on Wednesday, November 15 at 9 p.m. ET on Science Channel. Good news for fans who have been missing all the Mythbuster action!
The new Mythbusters will undoubtedly have a different feel, as fans could always count on the dynamic of Adam Savage and Jamie Hyneman to entertain. We can only hope that the new duo will be able to win over viewers in the same way as their myth-busting predecessors. The fact that they already went through a trial of sorts with Mythbusters: The Search bodes well for what they can bring to the small screen, but we can only wait and see how they do as leads of an ongoing series.
Texan Brian Louden seems to have been preparing for a Mythbusters type of role his whole life. He built an air cannon out of a PVC pipe and small air compressor as a child, which was able to shoot items hundreds of yards... until in exploded in the garage. As an adult, he earned a degree in biology and has extensive training in emergency medicine. He's also worked in the energy business as a drilling engineer, and his interest in all things S.T.E.M. has pushed him to continue expanding his knowledge on a wide variety of subjects.
Jon Lung hails from New York, and he also has experience as an engineer. He has been a product designer for many years, getting his start as a college undergrad. When he's not hard at work, he can be found searching for interesting bits and pieces in unlikely places, including junkyards. Together with Brian Louden, he may have what it takes to make the new era of Mythbusters a hit.
Only time will tell. Who knows? Maybe Brian Louden and Jon Lung will tackle some of the big stunts that Adam Savage and Jamie Hyneman were never able to attempt. Unfortunately, we can only wonder and guess for the next several months until the new season premiere in November. Check out our summer TV guide for what you can watch in the meantime.
Resident of One Chicago, Bachelor Nation, and Cleveland. Has opinions about crossovers, Star Wars, and superheroes. Will not time travel.
Your Daily Blend of Entertainment News
Thank you for signing up to CinemaBlend. You will receive a verification email shortly.
There was a problem. Please refresh the page and try again.